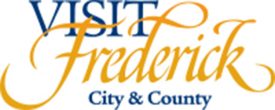 Elkridge, MD (April 2, 2018) — Corrigan Sports Enterprises (CSE) announced today Visit Frederick will serve as the title sponsor for Celebration Village at the Frederick Running Festival presented by Frederick Foot & Ankle.
The Visit Frederick Celebration Village will be open Saturday, May 5th from 4p-8p and Sunday, May 6th from 8a-12p at the Great Frederick Fairgrounds. Celebration Village features live music, food and drinks, a kids interactive area with different inflatable games, and offers a great viewing area of the finish line.
Visit Frederick is recognized as the Destination Marketing Organization for Frederick County, Maryland. It operates the Frederick Visitor Center and many other related programs.
John Fieseler, Executive Director, Visit Frederick, said, "Visit Frederick is proud to sponsor this event that brings so many visitors into our county. The Frederick Running Festival's course is often a visitor's first glance at the many great attractions, restaurants, and shops that Frederick has to offer. We are never surprised to hear that many runners are eager to come back and spend more time here!"
According to the Regional Economic Studies Institute (RESI), an economic research and consulting firm located at Towson University, the event generates an economic impact of $3.5 million annually. Race organizers project a total field size of approximately 7,000 runners from 30 states and several foreign countries.
Lee Corrigan, president of CSE, said, "When runners get to the Visit Frederick Celebration Village it's time to toast and dance to the culmination of all their hard work during the months leading up to the event. Every year first-time visitors tell us how charming Frederick is, and there's no better way to experience the quaint town than a 13.1-mile foot tour."
ABOUT VISIT FREDERICK
Visit Frederick (The Tourism Council of Frederick County) is a public-private partnership dedicated to enhancing the economic benefit of tourism for Frederick County's businesses, attractions, local governments, and residents.  Visit Frederick carries out key marketing programs for our community, including Destination Marketing, Group Tour Marketing, Visitor Information and more!  Frederick County receives 1.9 million visitors annually, spending $394.8 million dollars.