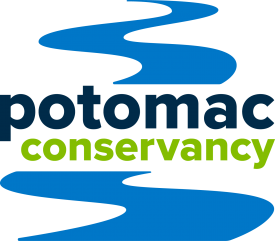 WASHINGTON, DC – (June 7, 2017) – The Nation's Triathlon, an Escape Triathlon Series Event, and Potomac Conservancy, a leading Washington, DC non-profit organization, are joining forces to work for a cleaner, healthier Potomac River.  Beginning in 2017 The Nation's Triathlon is offering racers and their families the opportunity to join "Team Potomac" in the fight for a cleaner, healthier Potomac River. By supporting Potomac Conservancy with a contribution via athlete registration, athletes will be supporting local conservation actions that keep pollution out of the Potomac River, the waterway where our racers compete and the source of drinking water for nearly six million residents in the Washington, DC metro area.
"The Nation's Triathlon recognizes the Potomac River faces a challenge with water quality and conservation. We are motivated as ever to work with Potomac Conservancy now to right the course for the Nation's River," said Charles Allen, COO of Premier Event Management.
The Potomac Conservancy leads a powerful local movement of 21,000 champions fighting to keep pollution out of the Potomac River and local streams. With local support and partners , they have achieved some of the biggest clean water victories in its 23-year history. The good news is the Potomac River is the healthiest it's been in decades, and Potomac Conservancy will be sharing its River Report Card with our athletes seeking more information.
"We want the river to be clean enough to swim in every day, including race day! Thanks to this new partnership with the Nation's Triathlon, we're one step closer to achieving this mission," said Hedrick Belin, President of Potomac Conservancy. "Everyone, athletes and all of us who cheer them on, can do something to ensure cleaner water in the Potomac by joining Potomac Conservancy's work against pollution, and restoring the river to health."
The Nation's Triathlon will be held on September 10, 2017 in Washington, DC. Please visit www.nationstri.com for more information, and when registering please use special discount code POTOMAC20 for 20% off until August 31.
About Premier Event Management
Premier Event Management (PEM) is America's preeminent organizer and race director for multi-sport and endurance racing events from coast to coast. Established in 1993, PEM owns and manages more than 25 of the most widely recognized triathlon, running, cycling and endurance events in the world including IRONMAN® 70.3 New Orleans, New York City Triathlon, Escape from Alcatraz Triathlon, The Nation's Triathlon, Naperville Sprint Triathlon, Philadelphia Triathlon, National Women's Half Marathon and the Naperville Women's Half Marathon. In addition to the production of wholly owned events, New Orleans-based PEM also provides all services required for new or established events, from consulting services to complete turnkey productions. For more information visit www.pem.events.
About Potomac Conservancy
Founded in 1993, Potomac Conservancy is a member-supported nonprofit that works to ensure the Potomac River boasts clean water, healthy lands, and vibrant communities. The Conservancy improves local water quality through conservation and advocacy, and empowers a local clean water movement that fights for: fewer chemicals in our drinking water; safe and pollution-free streams and creeks; protected forests and accessible parks; and healthy and thriving wildlife habitat. To learn more about how you can join "Team Potomac" in the fight for a cleaner, healthier Potomac River, visit www.potomac.org