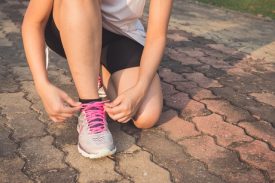 Running Shoes Guru have released a survey which allows runner's to have their say on race prices, favourite brands and more
Running Shoes Guru has launched the 2017 Runner's Survey which allows runners of all ages and abilities to share their thoughts on the running industry.
The 2-minute survey enables runners from all across the globe to express their opinions on topics such as race fees, training preferences, running gear and the brands they use.
This information can help shape the future of the running industry by revealing what runners really value and exactly what they're looking for.
Ruggero Loda, the owner of RunningShoesGuru.com is hosting this survey with the intention of releasing the findings in a report to the entire running community.
Anyone with an interest in running is invited to spare just 2 minutes to take part at https://www.runningshoesguru.com/running-survey/.