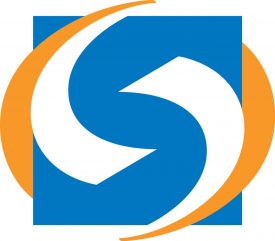 Cycling enthusiasts of all levels are invited to flex their passions for cycling and social media in a program designed to engage the community
CLAREMONT, Calif. – (August 07, 2017) – Spectrum Sports Management, the leading Southern California sports management event production agency, is announcing the new Bike the Coast Ambassador program. The program is an initiative that is aimed at building upon an already bolstering and engaging cycling community organized by Spectrum Sports.
"In order to build upon an already growing active lifestyle community, you need to engage people at the ground level," said Mike Bone, Race Director. "The Bike the Coast Ambassador program aims to do just that by selecting influencers who are active in their own communities and have a love for the cycling events hosted in San Diego."
Ambassadors earn points depending on the number of races they promote and participate in. Members are required to participate in at least four cycling related events/races per year. Those points add up to free prizes including a complimentary ride entry into Bike the Coast and San Diego Century, exclusive Spectrum Sports Ambassador gear, Spectrum Sports sponsored related items, opportunities to earn free hotel nights in Oceanside as well as positive exposure via social media.
Some of the requirements to being an Ambassador include:
Ambassadors must have two of the following: Facebook, Instagram, or Twitter profiles.
Ambassadors must follow Bike the Coast on our Facebook, Twitter and Instagram pages.
Attend the Ambassador Welcome Acceptance Event/Photo Shoot at the Bike the Coast ride on November 4, 2017.
Promote Spectrum Sports positively to your local cycling crews, cycling store, community, family, etc.
Promote Spectrum Sports actively via social media with at least one Spectrum Sports related post per week on two platforms and tag #bikethecoast #sandiegocentury
Engage weekly via social media providing comments, sharing and/or "liking" Spectrum Sports posts/tweets.
Remain updated about Spectrum Sports and be prepared to answer FAQs for the public.
Wear 2017 Spectrum Sports Ambassador gear to sponsored events and rides.
Notes: If you are unable to satisfy requirements, you will be subject to removal of the Ambassador Program.
These requirements are designed to ensure active participation amongst Ambassadors while maintaining Bike the Coast's voice and presence within the community. Submit your application by September 1, 2017 to Katie@spectrumsports.net with "Ambassador Program" in the subject line.
For a list of requirements and to see if you are eligible to become a Bike the Coast Ambassador, please visit: http://spectrumsportsevents.com/images/BikeTheCoast/2017/CyclingAmbassadorProgram.pdf
ABOUT SPECTRUM SPORTS MANAGEMENT, INC.
As the leading Southern California-based event management and production company, Spectrum Sports Management has produced more than 150 sporting events since its launch in 2001. From the prestigious Northern Trust Open with the PGA TOUR, to Disney's annual character-themed race productions, Spectrum is a leader of hosting large-scale, charitable events that welcome athletes and families of all ages and experience.  For more information on the Spectrum's category expertise and upcoming events, visit: spectrumsports.net.
###