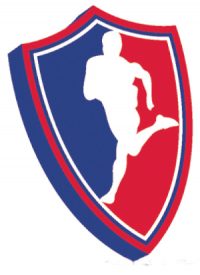 Level III focus in on Legal Liability, Risk Management, and Supervision
Race Director University, The First National Certification Program for Race Directors launches their Advanced Certification Program – Level III.
The Level III program will be held prior to The Running Event Conference in Austin, Texas, November 27-28, 2017 at the University of Texas at Austin – Thompson Convention Center.
We are less than two weeks away from the Inaugural Advanced Certification Program designed for the running retail marketplace," said Gregory Evans, President, and CEO of Race Director University.
The goal of Race Director University is to elevate the running industry's core of race directors, newly hired race directors and prospective race directors from local, regional, state and not-for-profits, parks, running clubs and event and race management services who will enroll in classroom instruction.
Level III is advanced training and recommended for anyone over five years in the sporting and special events industry, although you can also be new to the industry and gain enough knowledge to have the confidence to help you and your agency develop an inaugural race without the majority of the work being outsourced. CEU's can be applied for at the conclusion of this program with your state-affiliated agency.
Level III has been developed for individuals who have some experience in the fitness and sports industry. Retailers of running shoes, apparel, race timing, marketers and advertisers in the running sports industry will benefit greatly from this level. Level III can be taken out of order and Level I & II are not required and can be completed at a later date.
"Currently, we have been offering a Level I and II program that is classroom only. Level III arguably is out-of-the-box for retailers in the running industry. The challenge is to get young and newer staff in-tune with the administration, legal and technical issue of race management", Evans said. We are spending more time working with attorneys that are suing race directors for cases of negligence. Just because you have insurance doesn't mean that you are immune from a lawsuit that can be devasting to your organization," Evans said.
The debate project is designed to focus on information that is relevant for the industry; however, it can't be found in any operation manuals, books or blogs. The debate concept is not new for educators, but to have it as a replacement instead of an exam, could be challenging and intimating for attendees.
The Advanced Certification Program (Level III) is parallel to a 400-level course at major university. It was structured for individuals who have at least five years or more experience in fitness, recreation or active lifestyle modalities. The focus of this advanced program integrates specific challenges for the retail running and endurance industry market who also produce or sponsor road races nationwide.
The Running Event Conference runs from November 28 – December 1 and will be held at the Austin Convention Center which is about two miles away from The University of Texas at Austin.
The benefit to become certified outweighs the risk to be challenged spending money and years in litigation regarding a wrong decision that you made, a major mishap or worst yet, death at your event due to a lack of your volunteer supervision or training, missing signage or equipment, or some other catastrophic incident that could have been prevented, period.
This certification is geared toward advancing the race directors' skills, understanding liability, insurance, public health, communication, signage, diversity, ethics, supervision, surveillance, merchandising and general legal concepts on method and strategy.
The debate program is geared for practitioners in event production and the road race industry who make daily decisions regarding management and operations. The debate paradigm will provide criteria packed with debatable strategies where the individual and team members will learn to engage in a (SWOT) strength, weakness, opportunities and threats analysis and be forced to make critical decisions in a fraction of the time, forcing them to work through logistical strategies that may impact their businesses and events.
All attendees will receive instructional materials, hat, t-shirt, list of other attendees, supplies from sponsors and discount registration on The Running Event Conference, November 28 – December 1.
Information and registration for The Running Event Conference, Austin Convention Center. Link TRE
The registration fee for the program is $299.00.
Registration is available at Eventbrite.com
Hotel information is separate and a link will be online at our site.
The complete itinerary is listed online at www.racedirectorU.com.
FOR MORE INFORMATION
For more information:
Gregory Evans, President & CEO
E: greg.evans@racedirectorU.com
M. 630.327.1619
ABOUT RACE DIRECTOR UNIVERSITY
Race Director University is the first national certification program for race directors, established in 2012. Road Race Management is a non-regulated industry. There are no academic degrees offered to signify an individual as a "race director." Training and development is a lifelong learning skill, there is no finish line.