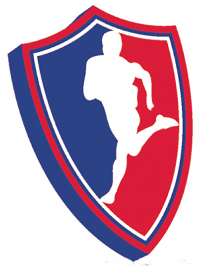 Continuing Education Units are beneficial to members and the people they serve
The goals and objectives of this program were designed to help the novice race director understand the tactics and methods used by professional race management agencies. This program has been restructured this Fall 2017.
RDU has just been awarded 1.5 CEU's for Level I & II Certification Program. These CEU's will benefit members of Parks Districts and Parks and Recreation Associations who are required to attend programs that award continuing education units.
A Continuing Education Unit (CEU) is participation in an organized continuing education experience under responsible sponsorship, capable direction, and qualified instruction. Certificants are all required to earn 2.0 CEUs during each two-year certification period.
Since 2012 the program has shifted from a 4-day program with an exam to a 2-day program and uses a series of essays, team debate and oral presentations to engage prospective race directors who are interested in becoming critical thinkers and problem solvers. "This shifts the learning paradigm greatly, enhances production, and is much better than simply trying to have race directors regurgitate answers found in manuals and books," said Gregory Evans, CEO of Race Director University. A debate program has replaced an examination; however, all individuals must participate equally and will be asked questions independent of the process.
The oral debate is particularly used in mock sessions in law school. The foundation for all discussion is based on collective knowledge which is obtained either a priori or by the another intuitive process. Regardless of the size and scope of your road race, it is essential that you seek to obtain information greater than the people that you serve.
These oral debates are based on fictional problems that team members must solve. An opinion is not right or wrong; however, the consequence(s) of a teams choice is reflective of their preparedness for producing a successful event. All race directors are encouraged to take the time and review all documents submitted and spend time with each other discussing alternative choices to determine the "right actions" in the pursuit of developing the best practices in road race management.
"If I was screening future employees as producers without boots on the ground experience, a report like this would be valuable. Training critical thinkers is important in this day and age," said Evans.
The cost of the program is $399.00. The complete course outline is listed online at racedirectorU.com, and registration is open at Eventbrite.com.
https://www.eventbrite.com/e/race-director-u-level-i-ii-certification-program-tickets-37377145047
For more information:
Gregory Evans, President & CEO, Race Director University
E: greg.evans@racedirectorU.com
630.327.1619
ABOUT RACE DIRECTOR UNIVERSITY
Race Director University is the first national certification program for race directors, established in 2012. Road Race Management is a non-regulated industry. There are no academic degrees offered to signify an individual as a "race director." Training and development is a lifelong learning skill.