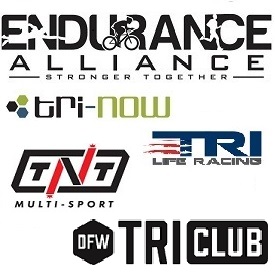 DALLAS, Texas, April 20, 2017 – Endurance Alliance announces pjuractive, the company that developed 2skin, one of the first developed and marketed silicone anti-chafing products, as a 2017 community partner.
pjuractive's product, 2skin, is an anti-chafing gel, which is designed to prevent both chafing and blistering, a common need amongst endurance athletes.
"I'm excited to team up with pjuractive!" said Mark Reisman, founder of Endurance Alliance. "Our club members who've tried the product have really enjoyed it!"
2skin works by creating a transparent silicone film on the applied skin area. The film works as a reinforcement by distributing any repeated pressure and stress over a larger surface area.
"The product is great because you can use it on the bike like certain butters, but it will also prevent wetsuit rashes and shoe blisters like some glides."
pjuractive will support Endurance Alliance throughout the 2017 season as well as provide the clubs' members with samples of their 2skin product.
pjuracitve is a European sports brand for skin care and North Texas will be the second U.S. market for 2skin to be distributed. As a community partner, Endurance Alliance will aid in the promotion of the product in the new market.
About pjuractive
pjuractive is a brand of pjur group, a company which manufactures and markets high end luxury health and body care products in more than 50 countries on all five continents and for more than 20 years. pjuractive 2skin is commonly used to reduce or eliminate chafing in areas such as the thighs, feet, forearms or nipples during training sessions and competitions. Whether running, swimming, cycling, horse riding, hiking or skiing, big names in sports and amateur athletes alike utilize 2skin to prevent chafing and blistering. For more information, please visit https://us.pjuractive.com/.
About Endurance Alliance
Endurance Alliance is a consortium of clubs that have come together to leverage their memberships and join with reputable marketing partners to grow endurance sports, increase partnership exposure, and provide greater opportunities for members. Endurance Alliance allows member clubs to maintain autonomy and run their clubs unimpeded, while giving partners access to more endurance athletes, greater exposure at a larger number of events, and providing all parties with better marketing opportunities to support their communities. Endurance Alliance currently consists of four clubs based in the Dallas-Fort Worth Metroplex, DFW Tri Club, TNT Multi-Sport, Tri-Now Endurance and TriLife Racing. For more information, please visit http://www.endurancealliance.com.
# # #