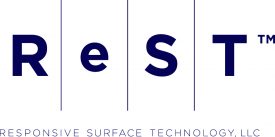 ReST Bed™ - The world's first truly smart bed.
Sleep technology innovator Responsive Surface Technology, LLC ("ReST") has confirmed its partnership with Mirinda Carfrae, the Australian professional triathlete and IRONMAN World Champion.  As an advocate for the important role sleep plays in one's recovery, Carfrae's decision to partner with ReST reinforces that the ReST Bed™ is the best mattress for athletes who value recovery.
"In the weeks leading up to the World Championship in Kona, my preparation focused very heavily on recovery through better sleep," said Carfrae.  "As part of this, Tim O'Donnell and I slept on a ReST Bed™."
"The ReST Bed™ allows me to customize support for any part of my body that needs it.   With my Kona training each night I adjust the firmness as needed.   Right now I really am focusing on my hips and legs to really allow my power center to recover to its fullest.
As a 3x IRONMAN World Champion, Mirinda "Rinny" Carfrae is a celebrated athlete, having achieved podium positions in six of the seven IRONMAN World Championships in which she's competed. She also holds the IRONMAN World Championship course record, finishing the race in 8:52:14.
"Along with diet and exercise, sleep is part of the health and wellness trifecta.  Therefore, quality sleep is important for everyone.  For athletes, sleep takes on even more importance as it is critical for recovery.  The ReST Bed™ contributes to better recovery by promoting better circulation, which increases the amount of oxygen muscles get.  The sleeper can customize pressure-relieving adjustments to the parts of the body that need them most that night.
"In addition, the ReST Bed's™ patented fabric senses the sleeper's unique shape and pressure profile – and then uses that data to ensure the surface responds accordingly.  This improves spinal alignment, or head-to-toe back support," said Lloyd Sommers, General Manager.
"The ReST Bed™ also contributes to athletes' performance by reporting unique sleep data, which empowers them with the information they need to perform their best.  Since the data is collected by the patented sensor below the surface, the ReST Bed™ provides the benefits of wearable technologies but without athletes having to change their normal habits or routines."
ReST was introduced to Rinny through Siri Lindley.  Siri, a Triathlon World Champion and ITU Hall of Famer, has since 2003 coached a number of Olympic and IRONMAN athletes.  Team Sirius Athletes sleep on the ReST Bed™.  Thanks to Siri's belief in the value the ReST Bed™ brings to triathletes, she will be signing her new book, Surfacing, at ReST's tent at the World Championships in Kona on Tuesday, October 4 at 1:00 pm local time.
Says Siri, "The ReST Bed™ has been a godsend to Team Sirius.  We train so hard and are always looking for an added edge over the competition.  I consider recovery the most important component of an effective training program.  And deep sleep is the best way to recover muscles. The ReST Bed™ has provided us with the most amazing opportunity to truly nail the recovery aspect of our winning training program."
Mirinda concludes by saying, "The only downside is that I leave for Kona this week and I'm not going to have a ReST Bed™ there!  I wish I could take it with me."
For more information, visit www.restperformance.com.
About ReST:
ReST's mission is to perfect the sleep experience.  ReST is the only company with an integrated solution that not only tracks sleep data but automatically responds to that data to help people sleep better.
Our main product is the ReST Bed™: the world's only truly smart bed.  The ReST Bed™ incorporates our patented smart fabric, which senses changes in pressure and interacts with the mattress in order to automatically respond to the sleeper's comfort and support needs throughout the night.  In addition, a ReST Bed™ provides useful information and data about consumers' sleep patterns.  Above all, ReST Beds™ – like all of our products – help people sleep better so that they can live healthier and more productive lives.
About Mirinda Carfrae:
Mirinda Carfrae is an Australian professional triathlete and 3 x Ironman World champion. Carfrae's consistency at the Ironman World Championships include the following: three gold (2010, 2013, 2014), two silver (2009 and 2011), and a bronze (2012). Carfrae holds the course record (8:52:14, set in 2013). Her world championship win at the 2007 Ironman 70.3 World Championships qualified her for her 2009 Ironman debut where she set a new run course record for the marathon of 2:56:51. She continued to set new course records for the marathon in 2010 (2:53:32), 2011 (2:52:09), 2013 (2:50:38) and 2014 (2:50:26). Mirinda "Rinny" Carfrae looks forward to pushing herself again in Kona this October at the 2016 World Championships.