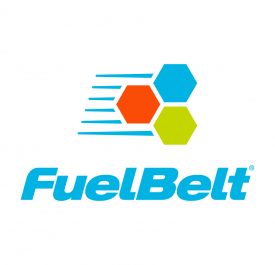 Brand celebrates 20th anniversary with updated brand & product line debuting Boston Marathon weekend
Durham, N.C. (April 6, 2017) –FuelBelt®, the pioneer in hydration belts and accessories, today announced the launch of its completely redesigned FuelBelt Helium® line that includes hydration, race belts and hand helds, as well as the introduction of Neon reflective products. The products will roll out nationwide on April 15 at major retailers and running stores, and will be available on the new FuelBelt.com site beginning April 17.
"Athletes turn to the FuelBelt brand for functionality and reliability," said Marco Garsed, VP of Marketing for Implus, parent company of FuelBelt. "The new FuelBelt brand, products and product lines provide runners with the best tools possible to prepare and control their workouts, trainings and races."
The redesigned FuelBelt Helium hydration and race belts are made from Helium Hex-Foam, a proprietary super lightweight, comfortable, and water repellent foam. The Helium Hex-Foam has specifically designed air channels to increase breathability and performance, which allows the athlete to stay cool during warm conditions. The new belts continue to be the lightest in the category and bounce-free, allowing runners to move and train more effectively.  For safety, the Neon line of lighting and reflective products allow runners to stay safe and visible.
Redesigned and expanded products in the Helium line include Hydration Belts (Ultralight, Ergo, Uno) and Storage Belts (Race, Stretch Race, Sport Pack and Slim Pack).  All belts can be customized with Helium Belt accessories to allow endurance athletes to tailor their existing belts with race locks, fuel loops, belt closure with storage, or hydration bottles. The Helium Line also contains hand held items that meet hydration and technology needs for runners wanting a more minimal level of hydration.
The new Neon Safety and Lighting collection includes reflective film bands; nylon flare band for the wrists, arms or ankles; clip-on fire light; fire flare band; and an ergonomic, unisex mesh vest.
"From the original prototype I used in 1997 during the Boston Marathon to the redesigned products, FuelBelt provides convenience and performance to meet the rigorous needs of elite athletes and more casual, recreational and amateur runners alike," said Vinu Malik, FuelBelt founder and now SVP with Implus. "It's been a true honor knowing that over the past 20 years, millions of athletes have trusted FuelBelt products to keep them hydrated and fueled during their race milestones."
FuelBelt will celebrate its 20th anniversary and these exciting product upgrades and additions with its long-standing retail partner, Marathon Sports, at this year's Boston Marathon Expo (Booth 2038) April 15-16. Marathon Sports sold the first FuelBelt products and both companies have grown and evolved over the past 20 years, making this an exciting milestone for the partnership.
About FuelBelt
FuelBelt®, a division of Implus Corporation, was founded in 1997 by seven-time Ironman World Champion participant, Vinu Malik, who designed the first FuelBelt following his rigorous training needs for the Boston Marathon. That single product launched the entire race/hydration belt category, and in the years since, FuelBelt has continued to redefine the running accessories category to meet the needs of millions of elite runners and athletes of all levels. In 2017, the company rolled out a redesigned product line as well as lighting and reflective products that keep athletes safe and visible visible. FuelBelt products are available at running stores, races and national retailers. For more information, visit FuelBelt.com
About Implus
Headquartered in Durham, North Carolina, Implus is an innovative provider of products ranging from footcare and seasonal accessories to fitness and recovery solutions. Implus' brand family includes Perfect Fitness®, Harbinger®, TriggerPoint®, Yaktrax®, FuelBelt®, Sof Sole®, Balega®, ForceField®, Little Hotties®, apara®, Airplus®, Sneaker Balls®, Sof Comfort®, Penguin®,  ICETrekkers®, FitDeck®, DryGuy®, and Spenco®. Implus proudly distributes to over 75,000 retail outlets across North America and in 70 countries worldwide. For more information, please call 800-446-7587 or visit www.implus.com.