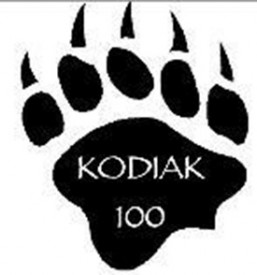 To take advantage of a full moon, a Friday evening start on September 20, is planned for the inaugural running of the Kodiak 100 mile trail race set in California's San Bernadino Mountains.
Make no mistake, even though this is the first running of the 100 miler, seasoned race director, coach, and adventure athlete Paul Romero is at the helm which guarantees a top-notch event.
"I want nothing more than to place EVERY racer," says Romero who has personally hiked every step of the course, "To have a completely glitch-free event, perfect course marking and a 100% return rate."
Throughout the planning phase, Romero worked closely with the permitting agencies, "Actually, this forest service department is amazing, super cool folks that just want proper/easy use of the forest, and we are just that…all about full respect. We limited the reg; we want to ensure a very, very quality event in this inaugural year. Not sure we'll get up to there (the 250 participant limit), but the goal is quality before quantity."
What led Big Bear resident Romero to stage this event was the uniqueness of the area and the challenge of the terrain, "Well, it's a very special geological desired feat for the Big Bear Valley. A gorgeous lake, and a near perfect rim, but the complete loop has yet to be completed. All of southern California wishes for this trail to be completed. It's going to be mind-blowing loop."
And the name – Kodiak 100 – has significance, "Well, we name ALL the events up here after Bears, and Kodiak has eluded us until now," said Romero, "It's the biggest and baddest bear of them all…just as this course is the mother of all events in the Big Bear.
"I came up with the main design and format. Matt Smith has been instrumental in tweaking it and making it flow extra smooth. We're using Garmin, Strava, MapMyRun and all the likes to get it just right. We're still tweaking it, so it's perfect," said Romero.
To that end, competitors will start their 100 mile journey at the Village at Big Bear Lake, elevation 7,377 feet. The course is point to point, truly one long loop, offering a high point of 9,938 feet at the Mighty Sugarloaf – some 17 miles into the race – and four major climbs which result in a total elevation gain of 12,507 feet.
The first 13 miles of the route is double track trail, a few single track treats peppered in there, with a small amount of pavement before reaching very runnable and scenic single track trail, 40 miles of which is on the Pacific Crest Trail. The approach to the high point poses one of the most technical parts of the course,  to Sugarloaf Mountain. The beast of the course comes late, it's a long descent to Bear Creek Camp, then Siberia Creek. We've jokingly called this Hades. The climb out, 6.5 miles provides a 3,000-foot ascent back up to the south ridge of Big Bear Lake for the finish.
For course markings, Romero explains, "We've got surveyor flags, glow sticks and flour. We will make DAMN sure there will be no confusion. Also, we've got an app made for iPhone and Droids as a back up for runners."
In addition to the course markings, runners can expect support on the course in terms of aid stations and water stops. There will be five full camps and four aid stations, plus four other stations offering water.  According to Romero, there will be, "Heaps of support, and the camps will have a very creative array of nutrition covering the basics, but getting damn creative and flavorful, maybe even gourmet."
In an effort to add a green element to the event, there will be no cups at the aid stations so runners must plan accordingly with their hydration systems.
Safety is of course at the forefront of the planning for a race such as this and will be provided for the competitors in various forms from the aid station support to course markings. "We will also have a weigh-in for runners, and we have a very qualified medical director that will help keep an eye on runners, helping to ensure no major preventable injury or illness happens," said Romero.
The event will partner with a 50 miler which will be held the following day, September 21, with a 6:00 a.m. start time at the Holcomb Valley Campground. This is also where 100 mile competitors can pick up a pacer for the remainder of the course.
All finishers in the 100 milers will receive a super gorgeous belt buckle and Romero anticipates the winning time to hover around 17 hours, "Hell, who knows, there are BIG climbs here."
Romero who hopes to see the event as a qualifier for Western States 100 and the UTMB,"After we get the final profile, it will be worthy."
Runners will receive all of the race specifics and last-minute details during the pre-race meeting which will be held on Friday, September 20, at 4:00 p.m. in the center of Big Bear Village. Registration is still open at this link.
Race sponsors include FRS, Mdrive, Ultimate Potential, Kailash, Open Air Big Bear, Ostrim, Salt Stick, Ostrim, Ding Bat Bars.