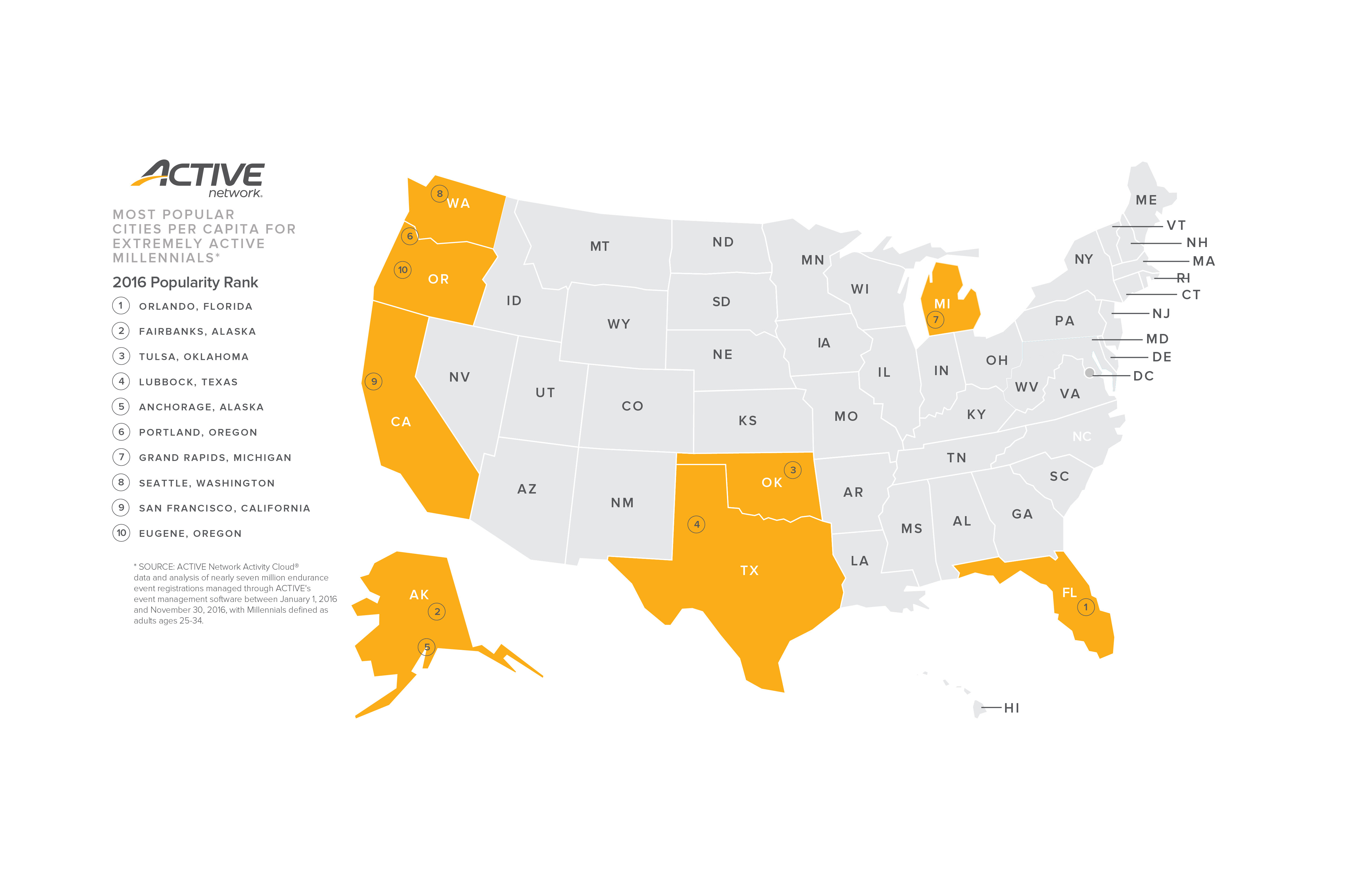 Millennials, now the largest living demographic group in history (surpassing the Boomers) according to US Census data, could potentially also scale to become the most active living population. New data* from ACTIVE Network® shows the ten most popular cities for extremely active Millennials per capita (see attached infographic).
Orlando tops ACTIVE's list of most popular cities per capita for extremely active Millennials in 2016, with ACTIVE data for adults ages 25-34 indexed against the total population of each city according to 2016 Nielsen DMA data:
Orlando, FL
Fairbanks, AK
Tulsa, OK
Lubbock, TX
Anchorage, AK
Portland, OR
Grand Rapids, MI
Seattle, WA
San Francisco, CA
Eugene, OR
*These key findings come from data and analysis of nearly seven million endurance event registrations managed through ACTIVE's event management software platform this year. From its data, ACTIVE was able to distill the most popular event destinations, dates and event host cities among those events' Millennial participants, defined as individuals between the ages of 25 and 34 who participated in events that utilized ACTIVE's event management software platform for the period of January 1 – November 30, 2016.  The 2016 insights represent measurement and assessment of ACTIVE data from multiple common endurance event categories, including adventure races, cycling, duathlon, mountain biking, open water swim, running, triathlon and walking events.