woom USA and woom Europe Merge for the Love of Cycling
July 13, 2021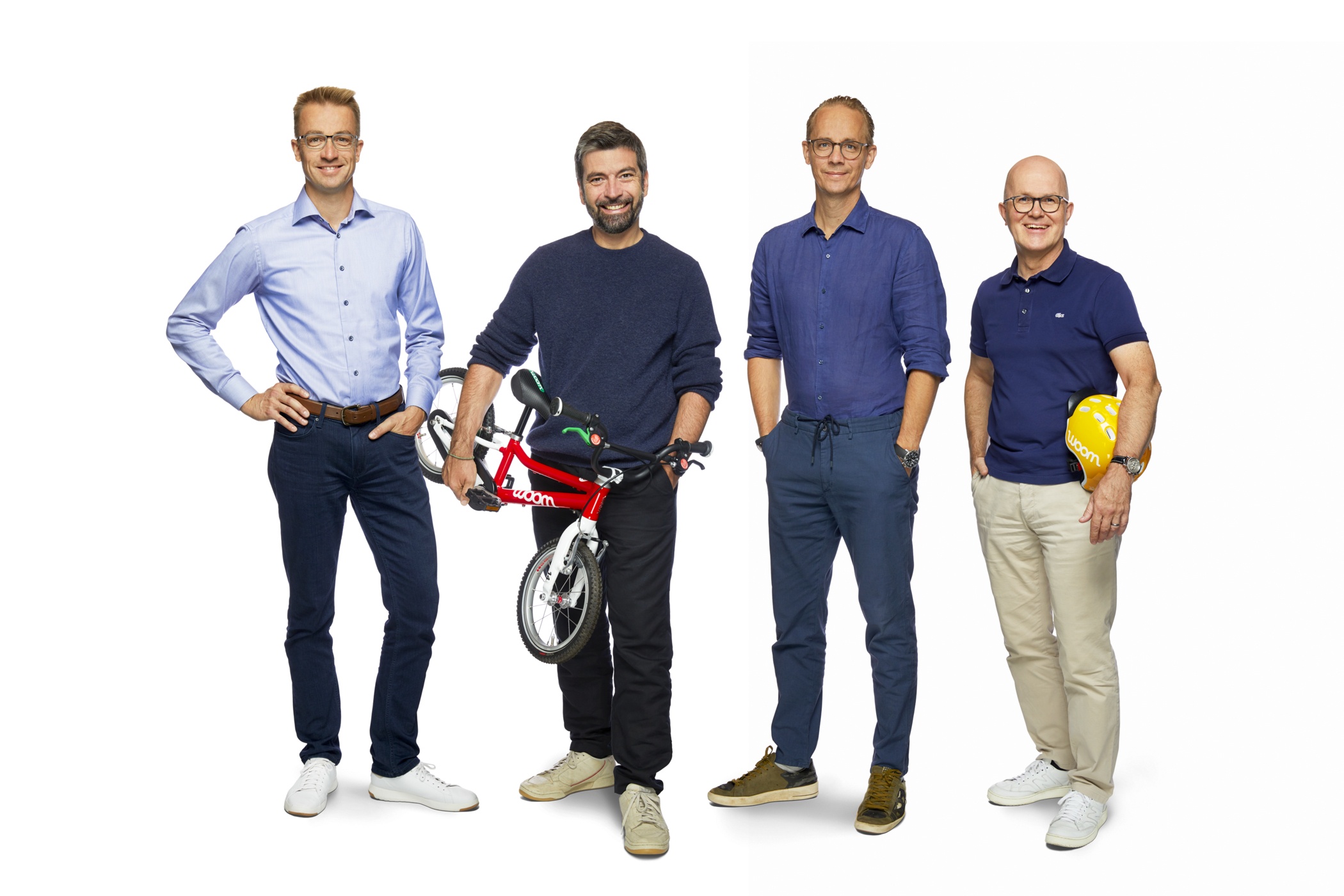 woom Europe and woom USA become one international company to provide global access to children's bicycles that are lighter, better engineered and more fun to ride.
AUSTIN, Texas and KLOSTERNEUBURG, Austria – July 13, 2021– The children's bicycle manufacturer woom continues to cycle towards becoming a global brand, with the merger of woom Europe and woom USA. This merger will double woom's workforce globally, optimize and enhance product innovation and evolve woom's supply chain and manufacturing capabilities, all working towards the goal of becoming the market leader in children's bicycles.
woom bikes were brought to the United States by Mathias Ihlenfeld in 2014, one year after the brand had been founded in a tiny garage in Vienna (Austria) by Mathias's brother Marcus and his business partner Christian Bezdeka. woom USA quickly established itself as a digitally native brand, developing direct-to-consumer expertise and serving its customers through a personal relationship with the brand. Due to the remarkable product, excellent service and extensive word-of-mouth recommendations, woom USA has become one of the fastest-growing companies in North America, promoting an annual growth rate of well over 50%.
"Over the past seven years, we have built the foundation for the woom brand in the US as a distributor," shared Mathias Ihlenfeld, CEO of woom USA. "As one entity, we will now have the capabilities to serve the brand, team, and customers in the US, Europe, and globally much deeper, while realizing our mission at scale to empower children to fall in love with riding a bike."
The merger of woom Europe and woom USA is one step of many to constantly improve products and services for woom customers. According to woom co-founder Christian Bezdeka, woom is "bundling strengths and passion on both sides of the Atlantic ocean, to work together for our common goal."
New management, new structures
Due to the new holding that will unite woom Europe and woom USA on a corporate level, the company's management will evolve. woom USA founder Mathias Ihlenfeld will become one of four managing directors of the new holding company. In addition, the previous managing directors, Guido Dohm, Christian Bezdeka and Marcus Ihlenfeld, will also belong to the management of the holding company.
Workforce will double over the next 12 months 
The merger will be accompanied by a massive increase in staff. By mid-2022, the workforce is going to double to 300 people worldwide. One hundred of those employees will be located in North America. woom has already started the process of revising its organizational structures, aligning processes vertically and horizontally.
Continuous optimization is part of woom's corporate DNA
Constant evolution and re-evaluation of processes are key components of woom's DNA. "With this merger, woom will be even more colorful and innovative," said Marcus Ihlenfeld, woom co-founder. "The internal exchange between the two teams is already very fruitful. We are very excited to see what we can achieve for our customers with this new creative force."
woom USA will play a lead role in developing the e-commerce and customer experience capabilities globally. The direct-to-consumer expertise has catapulted the brand in the US, alongside the customer experience team continuing to be applauded by the industry for their best-in-class service.
The merger will support more comprehensive product development while helping develop products tailored to regional needs.
Becoming one entity will strengthen the supply chain capabilities. This is a response to major challenges that occurred industry-wide during the COVID-19 crisis, and now the brand is building the infrastructure and partnerships for significant growth in the near future.
"It is truly an honor to see our dream of building a better bicycle for children become a reality," said Bezdeka. "We have improved the lives of over a million children and families and this is a milestone moment as we organize the brand globally to support our vision of becoming the most favored children's bike in the world."
For more information about woom, visit us.woombikes.com.
# # #
About woom bikes USA
woom is a globally-acclaimed kids' bicycle company, originally founded in Austria in 2013, and expanded to the United States one year later. Located in Austin, Texas, woom has disrupted the kids' bike category in North America, as the largest and fastest growing direct-to-consumer brand in the space. Its award-winning bikes include options that are 40% lighter than conventional kids' bikes, making woom bikes the lightest series-production kids' bikes in the world. For more information, visit us.woombikes.com or @woombikesusa on Instagram.