Vimazi adds to line-up with new shoe tuned to a walking gait
November 20, 2023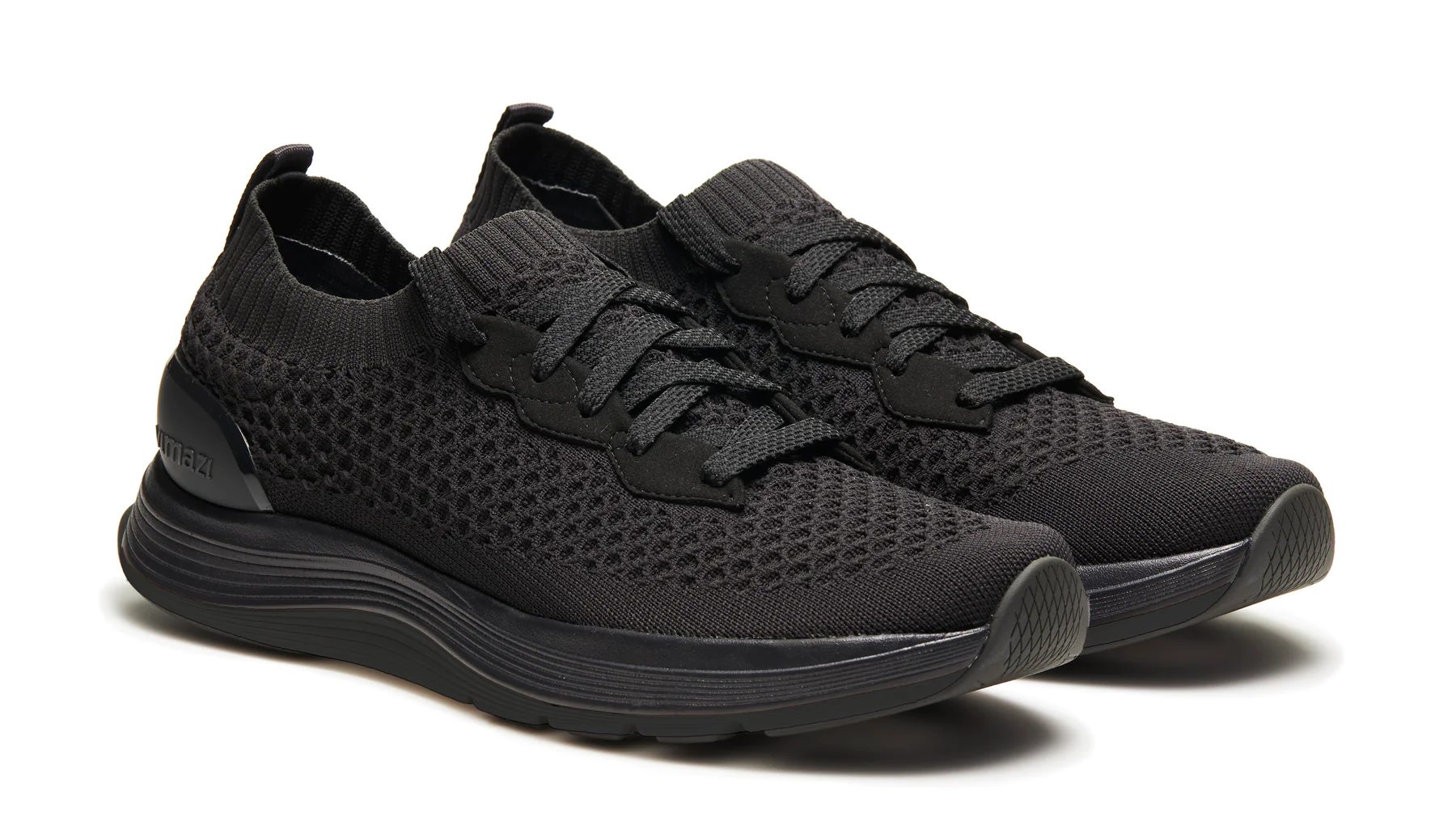 Utilizing the science behind the brand's running line this new walking shoe is specifically tuned for the forces of walking
Portland, Ore., (Nov. 20, 2023)/ENDURANCE SPORTSWIRE/ – Vimazi, inventor of the first-ever pace-tuned running shoes, announces today the release of the first-ever tuned walking shoe. The new Z90 will accompany the road and trail running shoes in the full Vimazi collection.
The Vimazi Z90 is biomechanically tuned for maximum comfort and minimum stress whether walking briskly, strolling or working out at the gym. The patented technology strikes the right balance of stiffness and comfort between heel and forefoot to reduce the stress and fatigue on the feet. The sock-style design, crafted with stretchy engineered mesh, makes the Z90 ridiculously comfortable and easy to slip on and off. A low drop, rocker, and flexibility make walking feel effortless.
Like all Vimazi shoes, the Z90 design is based on science. Compared to running, walking has much lower impact forces with less of a difference between forefoot forces and rearfoot forces. Therefore, it's important to design walking shoes differently from running shoes. The shoes have a softer overall feel which improves comfort, because there is no flight time and associated sharp impact like there is with running. The difference between heel hardness and forefoot hardness is less, because walkers don't have to propel themselves back up into the air. The Vimazi Z90 is designed according to the dynamics of walking to get the best balance of comfort and stability.
"We are excited to add a new walking shoe to our collection, because it appeals to a massive audience," said Vimazi founder and CEO, Scott Tucker. "Our brand's foundation is on making shoes to include everyone and every pace so we knew we had to make a walking shoe, because when you're not running, you're walking."
Vimazi pace-tuned shoes are available now online and at specialty-run stores across the US. More information can be found on Vimazi's website vimazi.com. Follow along on Instagram, Facebook, Twitter and LinkedIn.
About Vimazi
Founded by footwear industry veterans and life-long marathoners, Vimazi shoes are engineered to reduce shock and increase stability, because they balance the different forces underfoot in walking and running. The patented FastPod technology is derived from the pure physics of motion. For additional information, please visit vimazi.com or email faster@vimazi.com.