USA Cycling Teams with HEADCHECK HEALTH to Prevent Mismanaged Concussions
April 11, 2022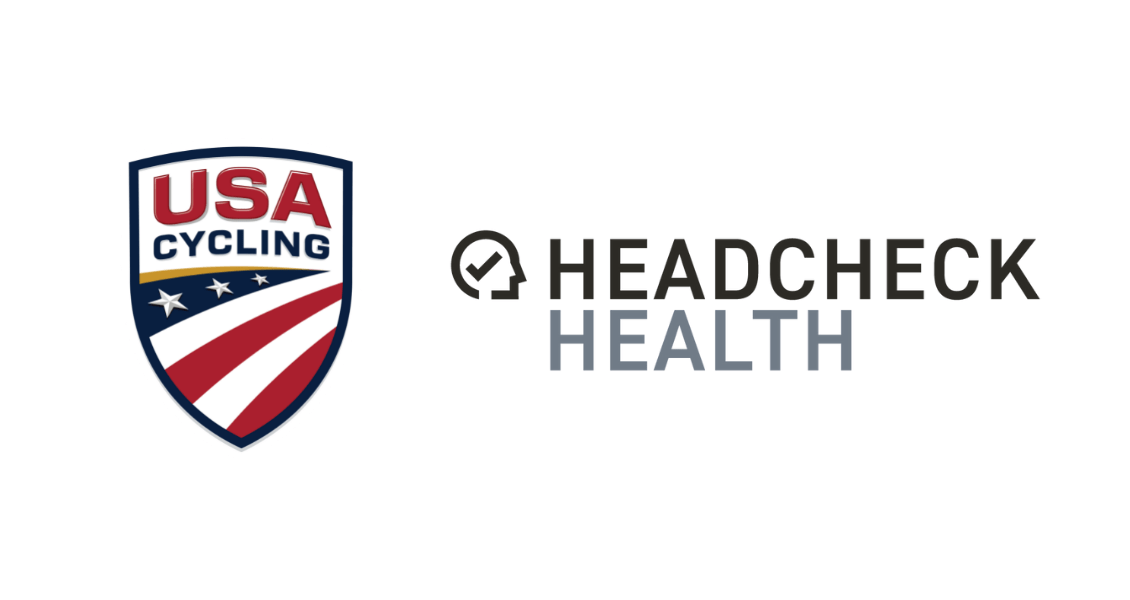 National partnership ensures athlete's brain health and safety is protected through industry-leading concussion app platform.
COLORADO SPRINGS, Colo. /ENDURANCE SPORTSWIRE/ – USA Cycling, the national governing body for bicycle racing in the United States, and HEADCHECK HEALTH, Inc. ('HEADCHECK'), a leading tech-enabled provider of concussion protocol management, today announced a landmark agreement making HEADCHECK the Concussion Technology Partner of USA Cycling.
As a result, USA Cycling will execute and monitor its concussion protocol for the National Team using the HEADCHECK concussion app platform. Using HEADCHECK enables USA Cycling to better prevent mismanaged concussions by streamlining all necessary documentation, testing, and return-to-sport management. In addition, the digital collection and review of aggregate data can inform meaningful changes to the USA Cycling concussion protocol based on specific trends.
"For over a decade, USA Cycling has been conducting baseline testing as part of our concussion protocol," said USA Cycling Chief of Sport Performance, Jim Miller. "HEADCHECK will help us continue to prioritize the health and safety of our athletes all while simplifying the process in the event of a suspected head injury."
"We look forward to working with a great organization like USA Cycling to mitigate the risks of mismanaged concussions," said HEADCHECK CEO Harrison Brown. "Our digital technology will keep them on the cutting edge of concussion protocol management."
For more information related to the partnership, please contact Oriol Brull at obrull@usacycling.org.
ABOUT HEADCHECK HEALTH
At HEADCHECK, our goal is simple: we want to prevent mismanaged head injuries. Our tools help all those involved in the identification, management, and care of a suspected concussion.
Whether at the amateur or professional level, HEADCHECK's end-to-end solutions enable organizations of all types and sizes to execute their current concussion protocols, support athlete recovery, and mitigate risk.
Join the wave of over 3,000 progressive organizations that HEADCHECK empowers to make a difference in player safety, from professional sports leagues like Major League Soccer, the Canadian Football League, and the Canadian Junior Hockey League to your community's sports teams and clinics: http://www.headcheckhealth.com
ABOUT USA CYCLING (usacycling.org)
USA Cycling is the national governing body for the sport of cycling and oversees the disciplines of road, track, mountain bike, cyclocross, and BMX. USA Cycling's mission is to champion accessibility, participation, and excellence in the sport of cycling to make more Americans healthier, happier, and better on two wheels while achieving sustained international racing success. USA Cycling supports cyclists at all levels, from those just beginning in the sport and participating in fun rides to international caliber racers. The organization identifies, develops, and selects cyclists to represent the United States in international competition through the support of kids' and interscholastic programs, amateur bike racing and grassroots development programs, and the provision of critical infrastructure to run organized racing. USA Cycling has a membership of 100,000, annually sanctions over 2,500 events, and is a proud member of the Union Cycliste Internationale (UCI) and United States Olympic & Paralympic Committee (USOPC).