Triathlon Coach Jim Vance Joins 80/20 Endurance to Lead Coach Education Programs
July 19, 2023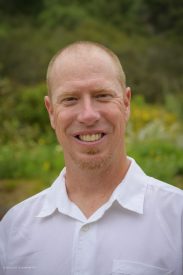 Lehi, UT /ENDURANCE SPORTSWIRE/ – 80/20 Endurance, a leading provider of online training resources for endurance athletes, is pleased to announce the appointment of veteran triathlon coach Jim Vance as the company's Coach Education Leader. In this role, Vance will spearhead efforts to expand and manage the training, education, and support programs for endurance coaches. This strategic move follows the successful launch of the 80/20 Endurance Coach Certification program earlier this year.
With over 20 years of coaching experience and a prominent presence in triathlon circles, Jim Vance brings a wealth of expertise to 80/20 Endurance. As a former professional triathlete, Vance has coached athletes at various levels throughout his career. Notably, he currently trains triathlete Ben Kanute, a two-time 2nd place finisher at the Ironman 70.3 World Championships and recently crowned "Fastest American" at the full Iron distance with an astonishing 7:37:01 at Challenge Roth in Germany. Vance is also a published author, having written three highly regarded books: "Triathlon Science," "Triathlon 2.0," and "Run with Power."
Expressing his enthusiasm for the new role, Vance stated, "Coach education is a passion of mine, particularly in addressing the gaps I've identified in the industry, such as providing coaches with practical decision-making tools for their daily operations. I'm thrilled to have the opportunity to train, educate, and support the 80/20 Endurance coach community, developing comprehensive courses and facilitating discussions on various topics while inviting other esteemed experts to share their knowledge and experiences."
Vance will collaborate closely with Leyla Porteous, the Director of Training and Operations at 80/20 Endurance. Porteous commented, "We are thrilled to have Jim join our team as a tremendously valuable addition. His expertise and dedication to providing the highest level of service to coaches and athletes align perfectly with our mission. I look forward to working together to deliver unparalleled support to our coaching community."
In addition to leading coach education programs, Vance will play a pivotal role in business development. He has already taken the initiative to establish the 80/20 Endurance Virtual Cycling Club and establish partnerships with other prominent endurance brands. These partnerships recognize the value of 80/20 Endurance's extensive global community of athletes and their growing pool of certified coaches.
About 80/20 Endurance:
80/20 Endurance is a leading provider of online training resources for endurance athletes and coaches. Their comprehensive range of products and services includes training plans, subscriptions, workout libraries, coaching consultations, coach certification courses, original books, and a podcast. For more information about 80/20 Endurance and their offerings, visit their website at www.8020endurance.com.