TrainingPeaks Races Forward with Backbone Partnership
October 18, 2023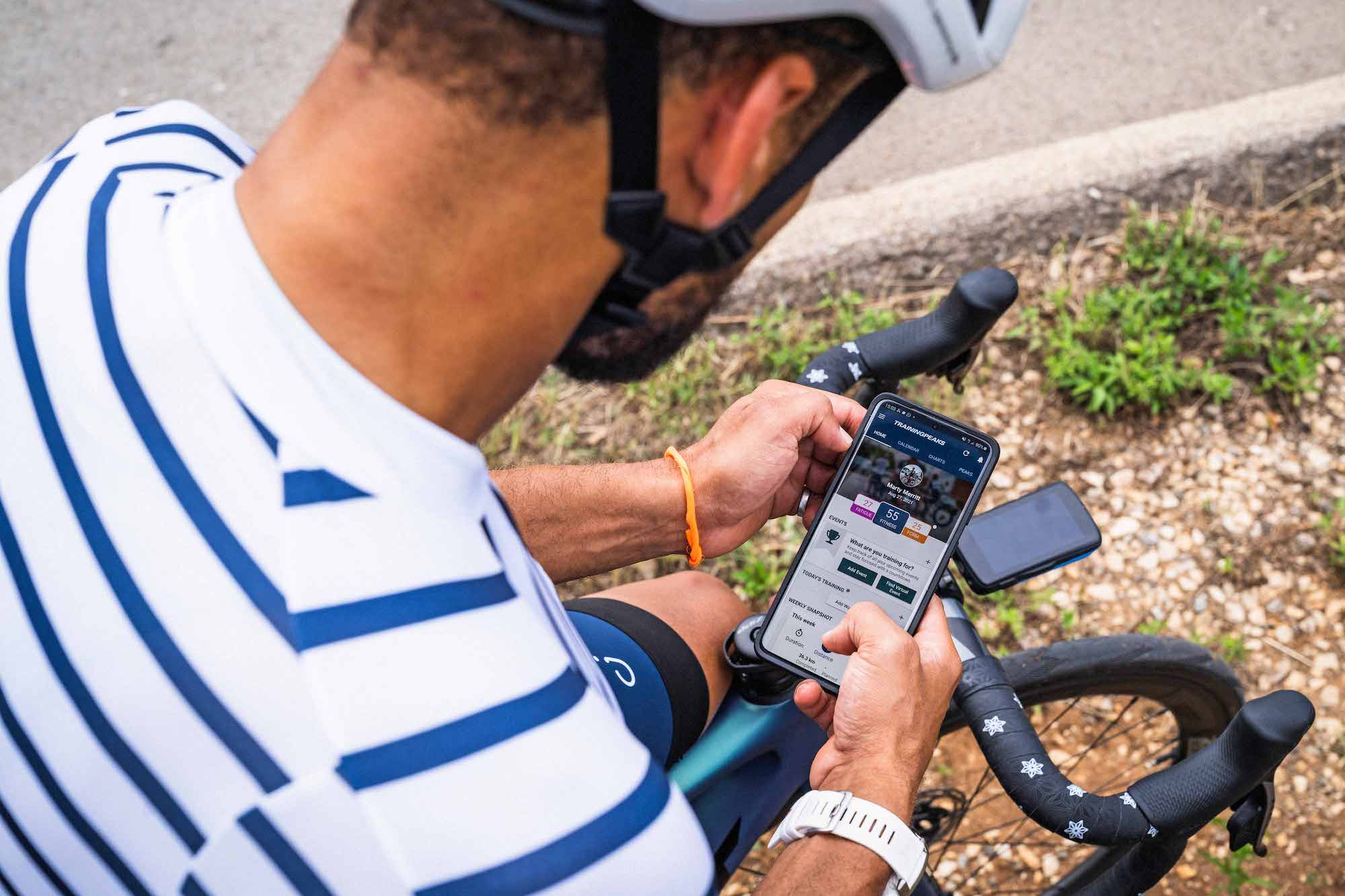 Boulder, CO (October 18, 2023) /ENDURANCE SPORTSWIRE/ – TrainingPeaks, the industry-leading training app for endurance coaches and athletes, today announced its partnership with Backbone to lead its public relations efforts. Backbone will focus on elevating the brand's awareness in existing markets and driving growth in new target markets.
"The team at TrainingPeaks is dedicated to helping motivated individuals from all backgrounds achieve their goals, whatever those may be," said Dirk Friel, Co-Founder of TrainingPeaks. "With Backbone's comprehensive knowledge and experience across the outdoor industry, we are confident this partnership will help us reach more athletes and coaches to expand awareness of our training tools."
TrainingPeaks offers a variety of software solutions designed to prescribe, track and analyze training for athletes of all levels. Founded in 1999 by Dirk Friel, his father and legendary coach and author Joe Friel, and Gear Fisher, TrainingPeaks was developed to fill a crucial need in the coaching space. At the time, many coaches were still relying on antiquated forms of communication such as fax and email, so the Friels and Fisher set out to develop a platform that made it easy for coaches and athletes to connect virtually. Today, the mobile and web apps enable coaches and athletes to communicate seamlessly, allowing for efficient planning and analysis of training in an intuitive interface.
Through the platform, TrainingPeaks users can search for training plans that fit their lifestyle needs and match with a coach for more personalized solutions. The company is used by coaches worldwide and serves athletes of all levels, from IRONMAN® World Champions and Olympians to everyday athletes.
"TrainingPeaks was founded by an amazing group of individuals who are coaches and athletes themselves," said Ian Anderson, Backbone Vice President of Public Relations. "They understand the nuances of training and the diversity of needs athletes face because they have experienced them first-hand. Many of the staff at Backbone have been devoted TrainingPeaks users for years and we are excited to introduce the brand to new markets."
For more information regarding TrainingPeaks, please direct inquiries to Sean Van Horn at sean.vanhorn@backbone.media.
About TrainingPeaks
TrainingPeaks creates endurance training apps and solutions that help athletes and coaches reach their goals. Featuring the world's largest endurance training marketplace, athletes can find personalized training plans, accredited coaches and easy-to-use apps and integrations to track their progress and reach their goals. TrainingPeaks is trusted by runners, cyclists, and triathletes around the world including Tour de France teams, IRONMAN® World Champions and Olympians. Learn more at trainingpeaks.com.
About Backbone
We are the country's leading active lifestyle media agency. For 25 years, Backbone has partnered with brands big and small to develop and execute effective, integrated media strategies. With offices in Carbondale and Denver, Colorado, Backbone has been consistently included on Outside Magazine's "Best Places to Work" list. For more about Backbone Media, visit www.backbone.media
Media Contact:
Sean Van Horn
Backbone Media
Phone: 970-963-4873 ext. 1228
Email: sean.vanhorn@backbone.media