Tifosi Optics Launches New Stellar Series Colorway For Summer
June 7, 2022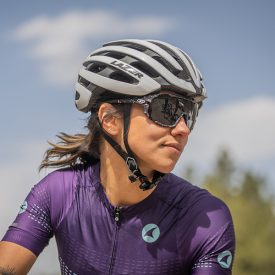 The Stellar collection celebrates summer with colors as fun as the season
Watkinsville, GA (June 7, 2022)/ENDURANCE SPORTSWIRE/ – Tifosi Optics, a leading sport and lifestyle sunglasses brand, is excited to kick off summer with a new colorway collection, the Stellar Series. In celebration of the summer season, the Stellar Series features patterning reminiscent of the night sky, with speckled patterns like "Moon Dust," "Cosmic Black," and "Cotton Candy."
The Stellar colorway stretches across Tifosi's performance and leisure lines, including new styles like the Swank XL ($29.95), an oversized version of Tifosi's best selling leisure sunglass, the Swank, and Tifosi's latest performance rimless cycling sunglass, the Rail ($79.95).
"The Stellar Series puts a fun twist on the top styles our customers already know and love," Tifosi Optics founder and CEO, Joe Earley commented. "We're excited to present a design that gives a nod to one of our favorite aspects of the season–warm summer nights. A combination of cheerful colors and understated flair make the Stellar Series versatile for any summer adventure," Earley added.
Tifosi has built a loyal following amongst consumers for its commitment to quality materials, superior craftsmanship, and affordable pricing. These qualities remain at the heart of the Stellar Series, as Tifosi looks to provide consumers with fun, fresh colors to welcome warm weather and sunny days.
The Stellar Series will be released online at http://www.tifosioptics.com and through worldwide retail partners on June 7th. 
ABOUT TIFOSI OPTICS:
Tifosi is the Italian word for Super-fan. That is exactly who we are and who we make our eyewear for. Our mission is to provide technically advanced eyewear to enthusiasts of all sports and outdoor activities. We design, test, and torture our product to enhance your sport whether you're running a 5k, riding your first century, or playing 18 holes on Sunday. Tifosi defines us. We are enthusiastic about our product, our sport—and our fun. We are moms, dads, coaches, players, volunteers, survivors, teams and families. We are Tifosi. To learn more about Tifosi, please visit: http://www.tifosioptics.com