This App Wants to Turn Your Training Plan into a Meal Plan
June 4, 2022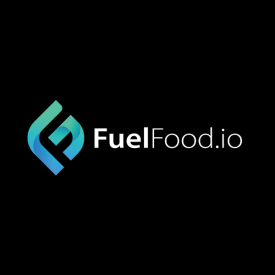 /ENDURANCE SPORTSWIRE/ – For many endurance athletes, the question of what to eat is now a little easier to answer. Athletes can now plan and shop for a week's worth of meals in as little as 15 minutes as FuelFood.io announces the beta release of its automated meal planning application. Athletes of all experience levels can utilize the app to generate meal plans to match their planned training and, for many endurance sports, get caloric estimations based on a workout's expected average heart rate, time/distance run, or cycling power output.
FuelFood.io was founded by amateur cyclist and technologist Logan Kelly when he could not find an app that made it easy to match his nutrition to his training plan. Together with his coach and Chief Science Officer, Jim Peterman, PhD, Kelly spent more than 18 months fine-tuning what he believes will improve the health and performance of endurance athletes.
"Endurance athletes at all levels spend hours upon hours training each week, and many of us know how good it feels when we have the time to dedicate to proper nutrition. The reality is most of us don't have the extra hour or two a week to really plan a proper nutrition plan with foods we'd want to eat. That's where FuelFood.io comes in," said Kelly.
Over the coming months, FuelFood.io plans on releasing integrations with many popular endurance sports apps with the aim of being an integral part of the modern athlete's performance toolkit.
More information, along with a seven day free trial, is available at www.fuelfood.io.
Contact
Logan Kelly
+14135374072