The Road to Wellness Attracts Record Attendance In Roxbury
September 21, 2023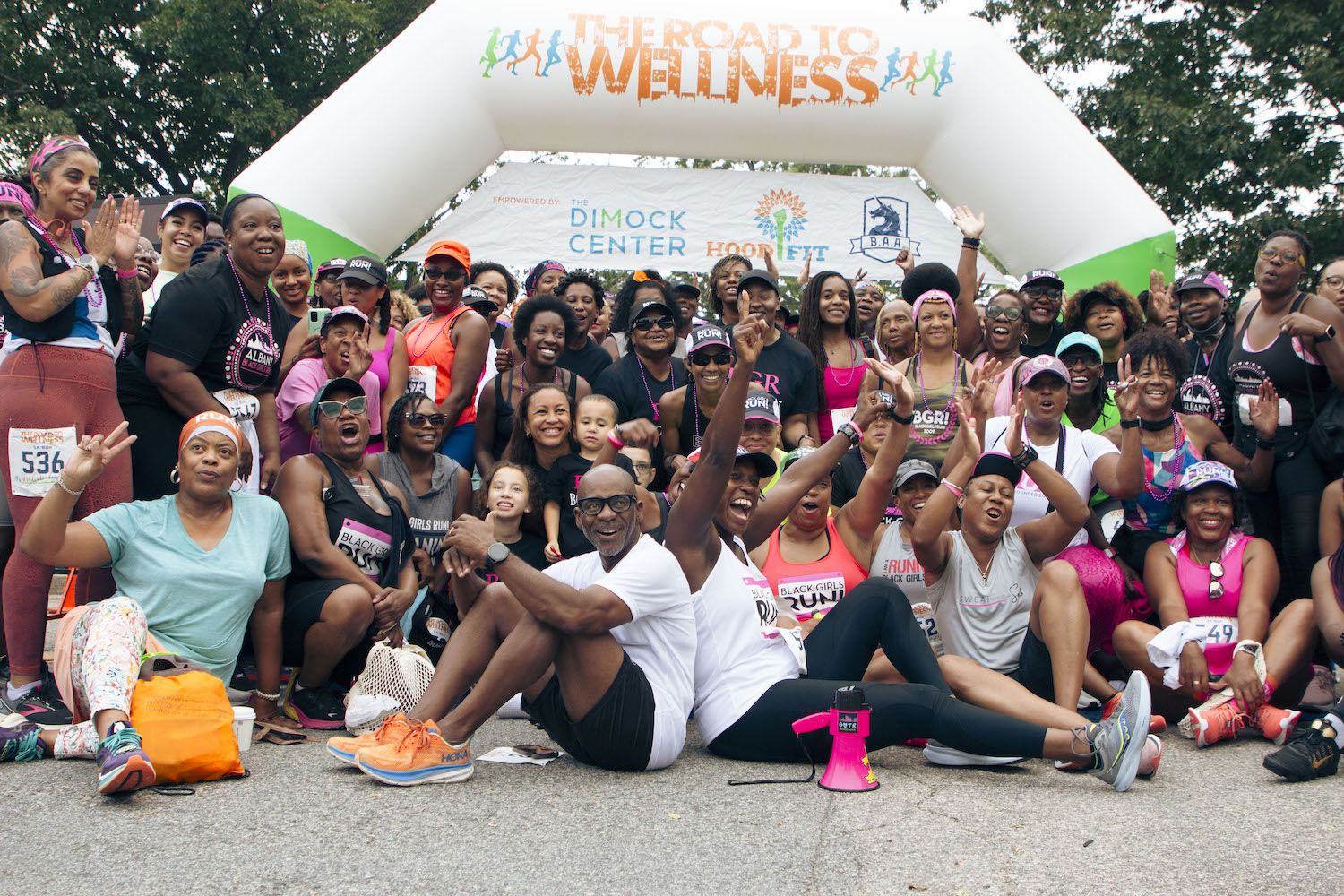 Ninth edition of 5K Run/2-Mile Walk hosted by the Dimock Center, HoodFit, and Boston Athletic Association celebrates health and community
ROXBURY (September 21, 2023) /ENDURANCE SPORTSWIRE/ – On Saturday, September 9th, The Dimock Center, HoodFit, and the Boston Athletic Association (B.A.A.) hosted the 9th Annual Road to Wellness 5K Run/2-Mile Walk. The race was once again held at The Dimock Center in Roxbury and welcomed a record number of participants. It is the only US Track and Field certified road race in Roxbury and is recognized as one of the most inclusive races in the city. Latoyia Edwards from NBC10 Boston returned as the emcee for the opening and closing ceremonies.
Since its inception in 2015, the free Road to Wellness 5K Run/2-Mile Walk has become a popular local community event, inspiring residents to take manageable steps to improve their health and fitness. Free weekly trainings with professional coaches were offered at Franklin Park over 12 weeks this summer to prepare runners and walkers for race day. For many, it was their first experience running and completing a 5K. Nearly 1,000 runners and walkers attended the race.
In addition to the 5K Run and 2-Mile Walk, the day's festivities included a Kids' Fun Zone with fitness activities especially for little ones and a Health & Fitness Pavilion featuring local wellness groups who offered free information, interactive demonstrations, massages, and more. The lively opening and closing ceremonies offered racegoers a dance-filled warmup with local fitness leader Brandy Cruthird and entertainment by Spark FM.
"We are so proud to empower our community to take steps toward their health through the Road to Wellness," said Dr. Charles Anderson, President and CEO of The Dimock Center. "We are deeply grateful for the partnership of HoodFit and the B.A.A and for the generous support of our sponsors, especially our Lead Sponsor, John Hancock, who ensured the weekly summer trainings and the event were accessible to all."
"Having the opportunity to bridge the beauty of Roxbury, over the past nine years, with the beauty of the people who live and work there is tremendous," said Thaddeus Miles, Senior Director of Diversity Initiatives for MassHousing and founder of HoodFit. "It is HoodFit's mission to amplify the positive contributions of residents who live in communities that are traditionally overlooked. Bringing activities that reinforce health and wellness, particularly to urban neighborhoods, is exactly where we want to partner."
Jack Fleming, President and CEO of the B.A.A. said, "The Road to Wellness is a prime example of partnership working IN the community and WITH the community.  This year's record turnout was a bonus as we already look towards the event's tenth anniversary milestone in 2024.  The partnership with the Dimock Center and HoodFit for the Road to Wellness has furthered our own community efforts and work as we seek to broaden our running presence and impact in many neighborhoods."
Please find full-resolution photos and bylines from the event here.