Skinners Footwear Launching in North America in 2023
January 3, 2023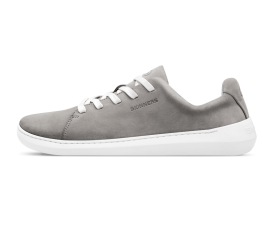 True North Brand Group Selected to Lead Public Relations Efforts
HINGHAM, MA. (January 3, 2023) /ENDURANCE SPORTSWIRE/ – Czechia-based Skinners Footwear, which has been dominating the minimalist footwear market throughout Europe, is entering the North American market in 2023, and has selected True North Brand Group as its PR agency of record.
Skinners' mission is to provide people with compact yet protective footwear designed for sports and travel without the bulk and weight of regular athletic shoes. The brand offers footwear that is easy to use, transport and maintain without sacrificing comfort, functionality, fit or safety.
Skinners footwear adapts to a user's body, activating each muscle and tendon, allowing feet to move more naturally and freely.
"We're thrilled to partner with True North Brand Group to help spread the word," said Michal Presse, Chief Marketing Officer at Skinners. "They have experience helping fitness and outdoor brands get found, and Skinners has an exciting new product line that offers benefits to millions of consumers looking for something lightweight, comfortable and suitable for a wide range of outdoor uses."
Since 2016, Skinners has already sold more than 700,000 pairs of shoes in more than 100 countries and will be introducing its new Compression 2.0 and Walker series of footwear at the Outdoor Retailer show, January 10-12 in Salt Lake City.
"We're excited about the opportunity to work with Skinners as they take on the North American market," said Mark Tedeschi, president of True North Brand Group. "We love helping great brands 'get found' by their target audience and Skinners is delivering a much sought after combination of comfort and durability."
What makes Skinners' unique is not just their minimalistic shape, which combines the comfort of socks with the essential protection of shoes, but the way they have been crafted for durability, made with long last polymer soles that provide up to 500 miles of wear and tear.
The brand's new 'Walker' collection is the perfect combination of durability, functionality and elegance. The shoes are manufactured with the highest-quality Italian leathers and feature a zero drop flexible rubber sole that respects the natural anatomy of your feet, combined with a roomy toe box for added comfort which allows toes to move freely with every step.
To learn more or be among the first to view the entire Skinners North American collection at the Outdoor Retailer Show, contact Matt Fitzgerald at matt@truenorthpr.com to schedule your appointment.
###