RunSignup Q3 Company Update
October 11, 2022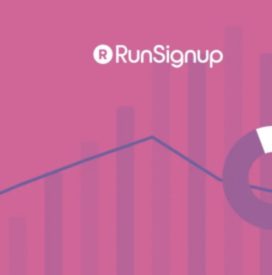 Customers Generated More Than One Hundred Million Dollars
October 11, 2022 – Moorestown, NJ /ENDURANCE SPORTSWIRE/ – RunSignup, the leading registration provider for U.S. endurance events, provides a third quarter update. Data continues to show signs of the endurance industry improving after the long effects from the pandemic – yet Hurricane Ian's impact on the industry was immediate at the end of September. RunSignup experienced a record quarter by helping customers generate more than 100 million dollars in registrations, donations and ticket sales. RunSignup continues to increase its market share to ~40% of the endurance market in the US. The company also experienced a record quarter in donations raised for the peer to peer event industry with more than sixteen million dollars raised for fundraising events, and 200%+ growth in the emerging TicketSignup business.
"We are continuing to see indications the endurance industry is recovering and strengthening after the pandemic, but Hurricane Ian had an impact both on events needing to cancel and with participants not registering for events. Many of the people that make up RunSignup personally assisted event organizers to adjust their events plans and communications given the impending hurricane. So many lives were greatly impacted by the hurricane and the devastation has been heartbreaking. Our hearts go out to all the people who have been impacted as they rebuild their homes and businesses," said Bob Bickel, Founder and CEO of RunSignup.
RunSignup's position as the leading registration provider in the United States gives the company access to a large amount of trend data that provide valuable insights about the endurance industry as a whole. The average race registration per event continues to be down by 20% compared to 2019's pre-pandemic levels, but this trend has been improving. However, Hurricane Ian caused registrations to reduce significantly the last week of September for events on the east coast – from Florida to New York. Approximately 25% of registrants wait to register until the week prior to the race so this further compounded this reduction.
RunSignup continues to increase market share and experienced a record third quarter with more than $100 Million dollars processed for its registration and ticket event customers. RunSignup experienced a 24% growth in the number of events using RunSignups registration platform in the third quarter of 2022 compared to 2019's pre-pandemic levels. In addition, the company had a record quarter in donations raised for the peer to peer event space with more than sixteen million dollars raised for events such as Tunnel to Towers. RunSignup currently holds approximately 40% market share of the endurance industry and attributes much of its growth to its focus on delivering technology products that are essential to its customers' events' success.
Some of the company's key accomplishments in the third quarter of 2022 include:
In-person RunSignup Summer Symposium
Upgrading its database to Amazon Aurora 2
Launch of its new free RaceDay Mobile Timing app for timers
RaceDay Checkin app improvements for efficient volunteer administered check-ins
RaceDay Scoring advancements for cross country events
Email and Website advanced capabilities (free tools for registration events)
About RunSignup
RunSignup is the leading event solution delivering the art of technology to endurance events and nonprofits. More than 25,000 events use our free and open platform to register 7 million annual participants, raise more than $1.7 Billion and grow their events. Our expertly crafted, open and all-in-one solution powers event revenue generation and supporter engagement through flexible registration, free event websites, free email marketing, integrated fundraising, and a suite of RaceDay tools. No subscriptions, no plans, no monthly fees.
To find out why customers like the Richmond Marathon, American Cancer Society, Vacation Races, and RaceDay Events use RunSignup, visit www.runsignup.com.
###