RunSignup October Industry Update
November 8, 2022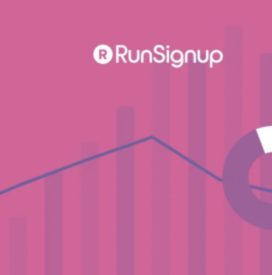 Signs of Improvement Continue
November 8, 2022 – Moorestown, NJ /ENDURANCE SPORTSWIRE/ – RunSignup, the leading registration provider for U.S. endurance events, provides an October industry update. Aggregated registration data continue to show signs of gradual improvement for the endurance race industry after the long tail effects from the pandemic. Although most events have not fully returned to the pre-pandemic participation levels, the average year-to-date trend has improved by five percent. Current data now indicate an overall average reduction of 15% participation levels compared to pre-pandemic reported data. This is compared to the previously reported 20% reduction in registration levels. Moreover, October registration counts were down by 9%, indicating races are not fully back- yet participation levels are improving. In October, RunSignup experienced a net new race growth of 40% while continuing to maintain its existing customer base of 25,000 events. The company demonstrates its commitment to helping its customers grow their events through its active training programs.
"We are very hopeful that the recent trend data will continue to improve for the industry. The last three months indicate a positive shift. September was set to have similar numbers as August (with the lower 9% reduced levels), but Hurricane Ian temporarily disrupted this trend. We believe for the industry to rebound fully it will require race organizers to apply more concerted efforts to help build back participation. This involves reassessing their event's overall experience and applying a much more assertive marketing effort that includes strategic pricing incentives, proactive promotion through a mix of tools, and connecting with the community to help raise awareness and interest. We are supporting events by publishing trend data, recognizing the problem, and providing helpful suggestions on how to grow races," said Bob Bickel, RunSignup's CEO and Founder.
RunSignup's position as the leading registration provider in the United States gives the company access to a large amount of trend data that provide valuable insights about the endurance industry. The company tracks and compares the registration activity levels of events that used its registration in 2019 (pre-pandemic) with 2022's activity levels to help isolate registration behavior trends. The year-to-date average is now showing a 15% reduction in registration – a 5% improvement compared to the previously reported 20% average reduction. August and October data showed marked improvement with 9% reduced registration numbers. September's activity levels were impacted by Hurricane Ian and showed a 20% reduction in registration. The company predicts the positive trend shown in August and October will continue unless other outside forces introduce challenges for the industry.
RunSignup empowers its customers with technology specifically crafted for race organizers and the shared knowledge on the most effective approaches for increasing race participation and registration numbers. Some of the tools available for event organizers include free customizable websites, a free unlimited email solution, automated incentive pricing features like early bird discounts, group discounts and referral rewards, and a free Check-in app and photos for an improved race day experience. To support its customers' efforts, the company offers a series of webinars that provide strategic guidance on best practices to increase registration:
Increase Race Registrations through Pricing and Referrals
How to Create Effective Websites
Why Every Race Should Offer Teams
About RunSignup
RunSignup is the leading event solution delivering the art of technology to endurance events and nonprofits. More than 25,000 events use our free and open platform to register 7 million annual participants, raise more than $1.7 Billion and grow their events. Our expertly crafted, open and all-in-one solution powers event revenue generation and supporter engagement through flexible registration, free event websites, free email marketing, integrated fundraising, and a suite of RaceDay tools. No subscriptions, no plans, no monthly fees.
To find out why customers like the Richmond Marathon, American Cancer Society, Vacation Races, and RaceDay Events use RunSignup, visit www.runsignup.com.
###