RunSignup Endurance Industry 2022 YTD Update
September 15, 2022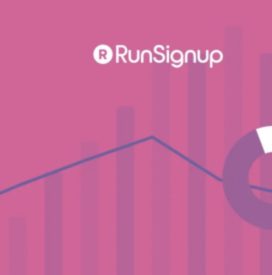 Initial Signs of Improvement
September 15, 2022,  Moorestown, NJ /ENDURANCE SPORTSWIRE/ – RunSignup, the leading registration provider for U.S. endurance events, provides a September industry update. Recent data indicates the market is showing signs of improving. Previously, data on a per race basis revealed a decrease in the per event registrations and in repeat events. However, August and early September numbers indicate a positive shift in the industry. In addition, RunSignup continues to experience strong growth in registrations and with new events being added to its platform.
"It may be too early to say definitively, but we are pleased to share an optimistic sign for the endurance community as a whole. We looked a number of different data points, including new races, repeat races, churn rate, registration percentages and the numbers seem to be at minimum less negative than they have been earlier this year. The industry has been widely impacted by the pandemic and we will continue to monitor trends to determine if activity is returning to pre-pandemic levels," said Bob Bickel, Founder and CEO of RunSignup.
RunSignup's position as the leading registration provider in the United States empowers the company with insights to meaningful data that can be used to serve as valuable trend indicators. As reported previously, the industry showed a 22% reduction in planned events for 2022 and an approximate 15% decrease in average registrations per event. Though numbers continue to be down compared to 2019, August data indicate the industry may be improving with only 9% less registrations compared to 2019. The company also reports the churn rate is reducing – another key market indicator. In addition, RunSignup reports September data is showing early signs of improvement.
Despite the challenges faced in the endurance industry, RunSignup continues to increase market share growing from approximately 25-30% market share in 2019 to 35-40% market share in 2022. More than 11,000 new race events have signed on to use RunSignup for registration services so far in 2022.
"Many smaller registration providers have struggled partly due to the challenges faced from the pandemic, but also because being a registration provider has grown to carry a much broader umbrella of expectations and there is a significant cost to support this. The increasing complexity of operating a registration platform requires maintaining the overhead of security, software upgrades, sales tax compliance, payment technology, and cash flow. We know ourselves that operating these basics consumes a significant investment from us, however we are fortunate to have a large enough base of customers supporting our efforts to maintain high quality and security and availability and consistency," said Bob Bickel.
About RunSignup
RunSignup is the leading event solution delivering the art of technology to endurance events and nonprofits. More than 25,000 events use our free and open platform to register 7 million annual participants, raise more than $1.6 billion and grow their events. Our expertly crafted, open and all-in-one solution powers event revenue generation and supporter engagement through flexible registration, free event websites, free email marketing, integrated fundraising, and a suite of RaceDay tools. No subscriptions, no plans, no monthly fees.
To find out why customers like the Philadelphia Marathon, American Cancer Society, Vacation Races, and RaceDay Events use RunSignup, visit www.runsignup.com.
###