RunSignup Announces Integration with U.S. Masters Swimming
April 28, 2022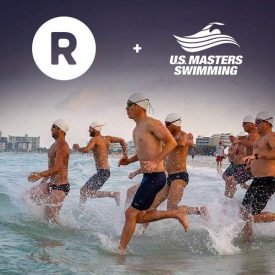 April 28, 2022, Moorestown, NJ /ENDURANCE SPORTSWIRE/ – RunSignup, the leading registration and technology solution provider for endurance events in the United States, announces its integration with U.S. Masters Swimming (USMS). With nearly 60,000 members, USMS is the industry standard for sanctioned adult swimming events, clubs, and associated training programs. RunSignup now provides real-time USMS membership validation, membership discounts for event participation, and waivers for event participants who are members of the organization.
"We continue to provide integrations with industry organizations such as U.S. Masters Swimming," said Bob Bickel, founder and CEO of RunSignup. "By connecting our technologies with national governing bodies, we are able to help build a full experience while creating a more streamlined process for endurance events and their participants."
RunSignup also provides membership validation and integration with USA Triathlon, USA Track & Field, USA Cycling, and U.S. Ski and Snowboard association.
"Our integration with RunSignup will allow us to offer more USMS-sanctioned open water events each year and provide our members and open water event directors with an easy-to-use entry process that offers many benefits," said Dawson Hughes, CEO of USMS.
About U.S. Masters Swimming 
U.S. Masters Swimming is a membership nonprofit that provides benefits to nearly 60,000 Masters swimmers across the country. These benefits include insurance, SWIMMER magazine, sanctioned events, and more. USMS and its 52 Local Masters Swimming Committees (LMSCs) provide direct support to more than 1,000 clubs and workout groups.
About RunSignup
RunSignup is the leading event solution delivering the art of technology to endurance events and nonprofits. More than 25,000 events use our free and open platform to register 7 million annual participants, raise more than $1 billion and grow their events. Our expertly crafted, open and all-in-one solution powers event revenue generation and supporter engagement through flexible registration, free event websites, free email marketing, integrated fundraising, and a suite of RaceDay tools. No subscriptions, no plans, no monthly fees.
To find out why customers like the Philadelphia Marathon, American Cancer Society, Vacation Races, and RaceDay Events use RunSignup, visit www.runsignup.com.
###