Race Directors Nationwide Come Together to Launch Virtual Mind Body Tri
September 23, 2020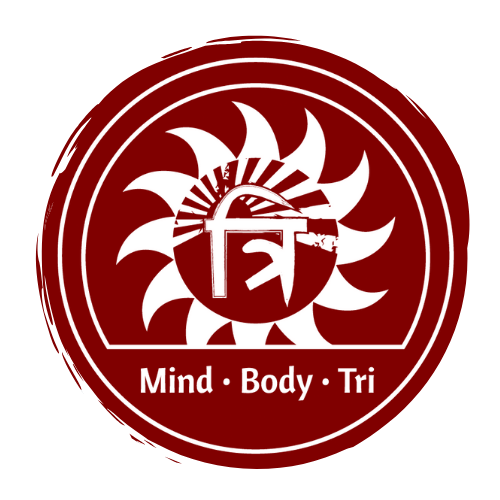 September 23, 2020 – Six industry leaders in the endurance sports industry have united to form the Mind Body Tri, a first-of-its-kind virtual event designed to exercise the body, calm the mind and kick off the day on October 24, 2020 with thousands of people worldwide.
Unlike a traditional triathlon, the three legs of the Mind Body Tri are a 45 minute live online yoga class, a 5K run (or walk), followed by a 15 minute guided meditation. Taught by a certified yoga instructor, the Mind Body Tri also features a professional race announcer who will get the event underway and encourage and motivate participants in between each activity.
Numerous studies have shown that yoga, exercise and mediation are all activities that have been proven to reduce stress, anxiety and depression. These findings are especially noteworthy during a time when the CDC is reporting an increase in mental health challenges associated with COVID-19.
The Mind Body Tri was inspired by a group of successful race directors and colleagues looking for a way to come together to support one another and others by launching a unique, non-competitive, virtual fitness event designed to increase well-being and happiness. Organizers include:
Bruce Dunn, All Sports Productions
Joe Fleenor, Above The Fold Events & Sport Promotions
Rachel Martin, Forward Motion Events
Eva Solomon, Epic Races
Mark Walter, Sun Multisport Events
Tina Wilmott, Endurance Sportswire
"This summer, the Mind Body Tri was held on a local level with tremendous success and feedback. Participants overwhelmingly commented that it was a great mental and physical pick me up that left them feeling energized," said Eva Solomon owner of Epic Races. "I'm a huge fan of collaboration, and my fellow race organizers and I knew right away that we wanted to offer the Mind Body Tri nationwide by combining forces and letting our extended audiences know about this unique virtual event."
The Mind Body Tri will take place on October 24, 2020 at 10:00 a.m. EST. Registration is now open at www.runsignup.com/mindbodytri. Early bird pricing is $39 through September 30,2020. The price is $45 October 1-18 and increases to $50 after October 18. Join the conversation on Facebook, Instagram and through the hashtag #mindbodytri.
Above The Fold Events & Sport Promotions
Above The Fold is a full-serve sports management, production and sponsorship agency that provides services throughout the Southeast, including event creation, promotion, sponsorship activation, permitting compliance, logistics and event execution. ATF's portfolio of races includes Tri Louisville, Kentucky's largest sprint and Olympic distance triathlon, the Riverbluff Triathlon, named "Best Triathlon in Middle Tennessee" by Nashville Fit Magazine, and other award-winning races across Tennessee and Kentucky. www.abovethefoldevents.com
All Sports Productions
All Sports Productions is a sports event management and consulting company established in 2003. All Sports Productions promotes cycling, running, duathlons, triathlons, and other outdoor events. The goal of the company is to produce races at the highest standards which are locally, regionally and nationally recognized events with a festival-like atmosphere. The mission of each event is to engage participants and spectators in a healthy, multi-sport lifestyle. www.allsportsproductionsinc.com
Endurance Sportswire
Endurance Sportswire is the leading news distribution service that delivers industry press releases to thousands of reporters, bloggers and industry insiders in the running, cycling and triathlon industries. Its free newsletters deliver the most relevant news, announcements and jobs in endurance sports. Endurance Sportswire is also the producer of the More Cowbell 5K. www.endurancesportswire.com
Epic Races
Epic Races is an endurance and multisport race management company based in Ann Arbor, Michigan. Epic Races produces 15 events per year including The Goddess Racing Series which includes the premier women's only triathlon in the midwest, the Tri Goddess Tri.  The mission of Epic Races is to professionally manage safe, fun, and rewarding multi-sport and endurance events that appeal to beginner through elite athletes, raise money and awareness for important causes, and make each participant feel like a champion.  www.epicraces.com
Forward Motion Events
Forward Motion Events is a philanthropic events company in the North East.  Events include the Pumpkinman Triathlon Festival which has won awards from Triathlon Business International for Best Small Race, Most Scenic Course, and Best Beginner's Race. Forward Motion Events also produces the all-women's Luna Run as well as Rick's Run which was created in memory of founder Rachel Martin's father to benefit Veterans.  www.forwardmotionevents.com
Sun Multisport Events
Sun Multisport Events is New England's premier, award-winning endurance event production company. SME produces sprint, Olympic and half distance multisport events; the RACE-MANIA Summit and Expo, the annual kick-off to a new season; and "Barn to Run", New England's first and only farm-based trail race series. SME has won "Best Triathlon Series" (2013) and it's Patriot Half has won "Best Small Race" (less than 1,000 athletes) an unprecedented three times (2018, 2017, 2013) in the Triathlete's Choice Awards as well as "Best Triathlon" in the Best of Competitor (2016).  www.SunMultisportEvents.com