Presca creates Heal Jersey to further their Charity Partnership with Heal Rewilding
June 29, 2022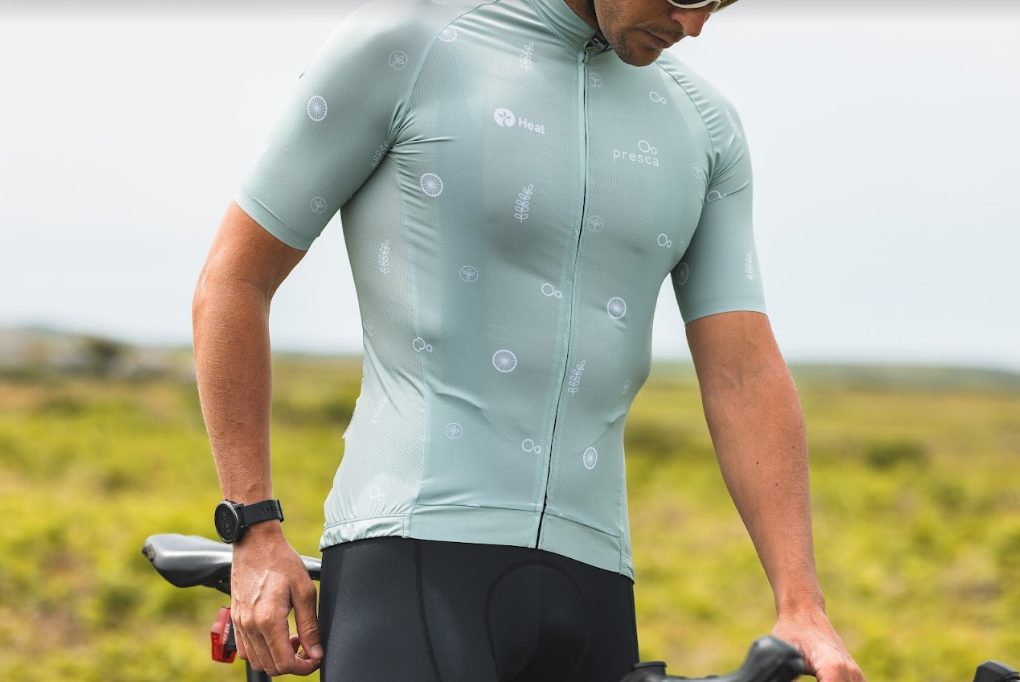 Environmentally conscious brand Presca Sportswear release their brand new Heal Jersey in partnership with Heal Rewilding, aiding their joint mission to give back to nature and restore our planet
/ENDURANCE SPORTSWIRE/ – Presca Sportswear (https://www.prescasportswear.com/), the world's first climate positive sportswear company, are helping to transition the fashion and sports industry towards a much more positive model. They do all they can to be part of the solution, not the continuation, of the climate problem. As well as overcoming issues of manufacturing, life cycle and behaviour as a business, Presca also wants to support like minded companies, charities and brands who are working toward improving the condition of our planet. Their latest product, the Heal Jersey, helps to support a charity with similar ideals, Heal Rewilding.
Heal Rewilding is a new wildlife charity who purchase land in the UK in order to help it to recover naturally and encourage rewilding. To demonstrate and heighten their support, Presca have created the Heal Jersey as a way to create awareness in their campaigning for nature restoration and healing. Presca supports their mission to give land back to nature, forever, as the UK's first national rewilding landowner, allowing everyone to individually and collectively restore nature and fight climate change.
£10 from every limited-edition jersey purchased will go toward the charity's aim for a 'healed site' in every single county in England, each around 500 acres.  This partnership acts as a way to not only raise money for the charity but share the message of Heal Rewilding and the work they have been doing and continue to do.
Jan Stannard, Heal Rewilding's Chair, has said "Our sites will be places where wildlife can return and thrive, but they will also become sanctuaries for people. Our vision is to heal the land, heal nature and heal ourselves. We are so excited at Heal to have Presca by our side helping us make noise about the work that we are doing. It is always amazing to see that there are millions of people that want to support the sort of work that we are doing''.
Rob Webbon, Presca's CEO, says "I am so excited to be launching this collaboration through the Heal Jersey and support the incredible work that the charity has done so far and continues to do. Their goals are inspiring and something that we can all help support in a contribution to saving the planet. We all need to move towards making positive change as Heal are, as just acting in a sustainable way is not enough anymore".  
For more information on Presca Sportswear, please visit https://www.prescasportswear.com/ and Heal Rewilding at https://www.healrewilding.org.uk/.
The Presca team can also be found on Instagram, Twitter, Facebook, and YouTube.