PEAR Sports Announces the Appointment of Robert Falkenberg to Board of Directors
November 18, 2020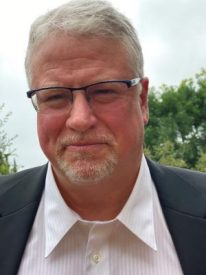 His deep healthcare experience and genuine interest in promoting wellness for all populations adds great depth to the PEAR team
NEWPORT BEACH, CA — PEAR Sports announced today that it has appointed Robert C. Falkenberg, CEO UnitedHealthcare of California, to its board of directors effective October 20, 2020. This brings PEAR's total board membership to 8.
"We are very excited to welcome Rob to our board of directors. He brings decades of leadership in key areas, including health care, public-private partnerships, strategy implementation, and technology acquisition, that are vital to PEAR's future direction as a growing health and wellness SAAS platform provider," said Bob Allison, PEAR Sports Co-Founder and CEO. "Rob's expertise and counsel will bring energy to our board and strengthen PEAR's commitment to making a positive impact on our health, fitness and wellness initiatives."
Mr. Falkenberg said, "Eighty percent of what influences a person's health happens outside the doctor's office. I'm looking forward to working with the innovative group at PEAR to help deliver effective, world-class digital fitness and wellness solutions to create positive health outcomes for all. Exercise has clear implications on the health of people and their communities, and with PEAR's technology we have a great opportunity to influence that."
About Robert C. Falkenberg
Falkenberg, 57, is a 35-year healthcare industry expert, with deep knowledge and experience working within the managed care sector. Rob has spent the past 20 years at the UnitedHealthcare Group in various leadership positions across the country. Entrepreneurial-minded, he has a strong record building and leading successful teams, developing talent, and growing sustainable business models. Rob received a BS in Business Administration from Towson University where he graduated Magna Cum Laude, and he earned an MBA from Loyola College. He is passionate about outdoor activities, especially mountain and road biking, hiking, tennis and golf.
About PEAR Sports
PEAR Sports is perfecting the personalized delivery of digital health, wellness and fitness programs. Our platform and solutions deliver on-demand customized coaching that creates great experiences for customers and enterprises. To learn more about how PEAR's digital coaching and wellness solutions can increase user engagement for your business, please visit www.pearsports.com.
Contacts
PEAR Sports
Anita Habeich, anita@pearsports.com
Share This
PEAR Sports
https://twitter.com/PEARsports
https://www.facebook.com/PearSports/
https://www.instagram.com/pearsports
https://www.linkedin.com/company/pear-sports-llc
https://pearsports.com/