Paka Introduces The First Ever High-Performance Alpaca Running Socks
May 27, 2022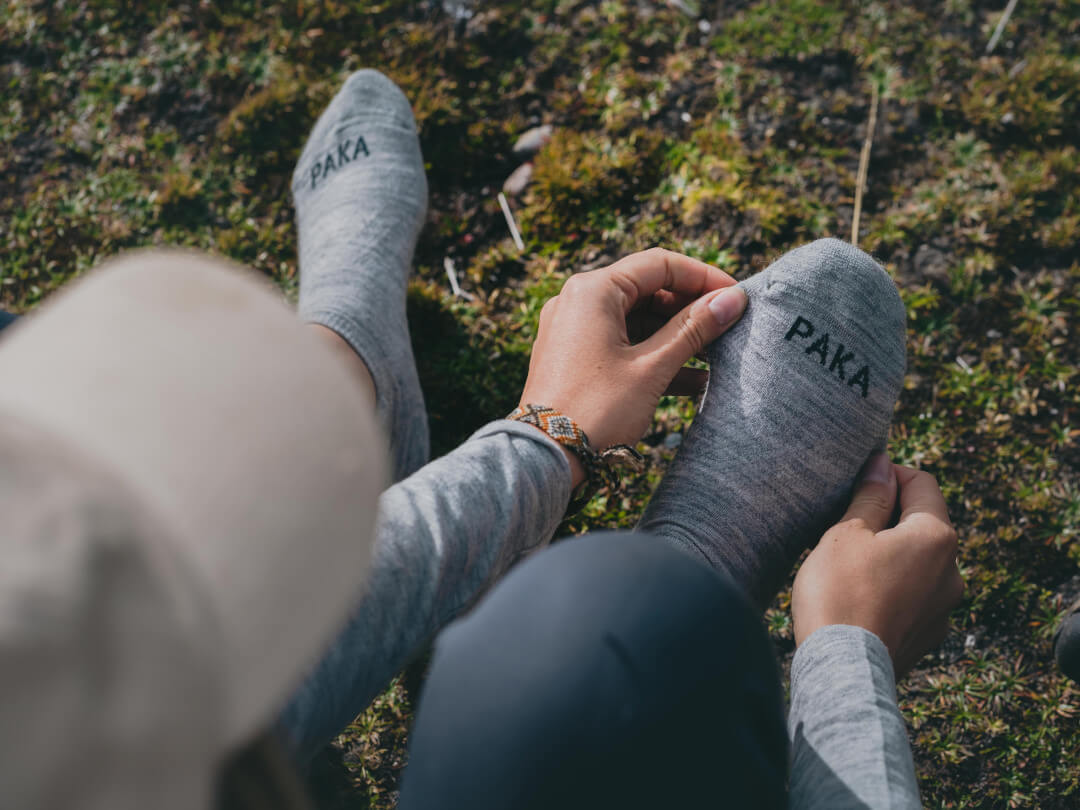 Los Angeles, CA (May 27, 2022)/ENDURANCE SPORTSWIRE/ –Paka, the sustainable alpaca fiber apparel company, has launched the first-ever high-performance alpaca running socks.
Tested in both the Boston and L.A. marathons, the socks blend Paka's dedication to sustainable sourcing and manufacturing with high-performance design that stands up to countless miles of road and trail running.
"We're connecting people to where their clothing comes from," said Paka CEO and founder Kris Cody. "Creating the first ever alpaca running socks was a natural progression for Paka, because alpacas fibers hold innate technologies, such as thermoregulation and breathability. In addition to providing long lasting comfort, these socks are stink-free; alpaca fiber has the lowest water retention rate of all natural fibers."
The socks are designed with a blend of 41 percent baby alpaca fiber, 50 percent recycled nylon, 8 percent bamboo, and 1 percent nylon. The socks feature Paka's signature Triple-Sole Cushion™ for extra padding, a compression arc to prevent friction and blistering, a side ventilation mesh for breathability, and a supportive back tab. They're fully machine-washable and designed to withstand a lifetime; if you are able to wear them down, Paka will replace them as part of a lifetime guarantee.
Launching on May 26, the socks are available in packs of three for $42 in white, light gray, charcoal.
###
About Paka:
Paka is a California-based alpaca apparel company that is a Certified B Corp that earned Best for the World™ status in 2021.The Best for the World™ designation represents that their verified scores in the five impact areas evaluated on the B Impact Assessment – community, customers, environment, governance, and workers – are amongst the global top 5% in their corresponding size group. Paka donates 1% of sales to the International Association of Alpacas and another 1% goes to supporting the education Peruvian women through Peruvian Hearts, an NGO devoted to girls' education in Peru. This year, Paka is sending 10 Peruvian women to University. Learn more at www.pakaapparel.com Instagram: @paka
For more information about Paka, contact Katie Flagg at kf@pressforwardpr.com or Hayden Carpenter at hc@pressforwardpr.com