P3R Names Wesco as Official Safety Partner of the 2023 DICK'S Sporting Goods Pittsburgh Marathon
March 13, 2023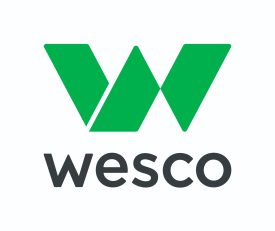 As part of the partnership, Wesco will help P3R provide tips to participants on how to stay safe during training
PITTSBURGH, PA (March 13, 2023) /ENDURANCE SPORTSWIRE/ – P3R announced that Wesco, a leading provider of business-to-business distribution, logistics services and supply chain solutions, will be the official safety partner of the DICK'S Sporting Goods Pittsburgh Marathon Weekend of Events for the next three years. As part of the partnership, Wesco also will help P3R provide tips to participants on how to stay safe during training through social media, blogs and e-newsletters.
"Organizing the largest sporting event in Pittsburgh is a massive undertaking that requires the support of many, and we are thrilled to have Wesco on board this year to make this event even better," said Jim Popovich, P3R Vice President of Strategic Partnerships. "Our goal is not only to support participants on race day but also give them the tools and resources they need throughout their journey to make it to the finish line. We are thrilled that this partnership will allow us to provide information that will help keep our runners safe."
P3R works with both federal and local agencies to develop safety and security plans for the DICK'S Sporting Goods Pittsburgh Marathon Weekend of Events, which annually attracts more than 40,000 runners and 300,000 spectators. Like P3R, Wesco is committed to offering a safe, top quality experience from start to finish.
"This year Wesco is celebrating 100 years of innovation. We are committed to helping life run smoothly and are proud of the solutions we've developed for the complex challenges our customers face every day, including their safety and security needs," said John Engel, Wesco Chairman, President and Chief Executive Officer. "As a Pittsburgh-based company, we are proud to serve as the Official Safety Partner of the DICK'S Sporting Goods Pittsburgh Marathon Weekend of Events."
The 2023 events will offer something for everyone including the DICK'S Sporting Goods Pittsburgh Marathon, UPMC Health Plan Pittsburgh Half Marathon (including a walking division!), FedEx Pittsburgh Marathon Relay, UPMC Health Plan / UPMC Sports Medicine Pittsburgh 5K, Chick-fil-A Pittsburgh Kids Marathon, Sheetz Pittsburgh Toddler Trot and the Pittsburgh Pet Walk Fueled by Pro Plan. For more information or to register, visit thepittsburghmarathon.com
About the DICK'S Sporting Goods Pittsburgh Marathon Weekend of Events
The Pittsburgh Marathon was held annually from 1985-2003. After a five-year hiatus, the DICK'S Sporting Goods Pittsburgh Marathon was relaunched in 2009 and debuted with a sold-out field of 10,000 participants. It has grown each year since, evolving from a single race day into a weekend of events for the whole family that annually attracts nearly 40,000 runners. Read more at: ThePittsburghMarathon.com
FACEBOOK: DSGPM TWITTER: @PghMarathon INSTAGRAM: pghmarathon
About P3R
P3R is the engine behind Pittsburgh's greatest races. We strive to inspire any and all to MOVE with us. Best known for organizing the acclaimed annual DICK'S Sporting Goods Pittsburgh Marathon, P3R runs a variety of other high-quality races, events, and health and fitness programs throughout the Pittsburgh region. While many of our races attract some of the nation's highest-profile professional athletes, we offer activities for all ages and ability levels. Anyone and everyone is invited to #RUNwithP3R! Read more at: P3R.org
FACEBOOK: RUNwithP3R INSTAGRAM: RUNwithP3R TWITTER: RUNwithP3R