Outside Interactive, Inc. Appoints Daniel Benson as New Editor-In-Chief of VeloNews
February 8, 2022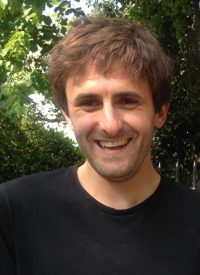 Cycling Media Veteran Joins VeloNews to Continue Growing Loyal Readership and Position VeloNews as the Leading Source of Global Racing and Gravel News
BOULDER, CO — February 8, 2022  /ENDURANCE SPORTSWIRE/ – VeloNews, a leader in competitive cycling news, race results, and bike reviews, and owned by Outside Interactive, Inc., today announced the appointment of Daniel Benson as the new Editor-In-Chief. As the previous Editor-In-Chief at CyclingNews, a major news site for racing globally, Benson brings a background rich in cycling storytelling and over two decades of global media experience.
In his new role, Benson will be responsible for running the global editorial team, commissioning content, enhancing WorldTour coverage, and expanding stories into new fields and disciplines. Benson succeeds Fred Dreier, former Editor-In-Chief of VeloNews from 2016 to 2021, who is now part of the editorial team at Outside magazine and Outside Online.
"VeloNews has a rich and unrivaled 50-year history within the cycling industry. The publication has played a huge part in cycling media, not just in the United States, but all over the world, so it's a great honor to be joining such an incredibly talented and passionate editorial team," said Benson. "I'm looking forward to helping the brand deliver on its continued success while trying to fill some big shoes that Fred Dreier left behind."
Throughout his cycling journalism career, Benson reported from a dozen Tour de France events, several World Championships, the Tour Down Under, Spring Classics, and the London 2012 Olympic Games. While at CyclingNews, Benson ran the global editorial team and helped the brand establish itself as a leading website for professional road race coverage.
As Editor-In-Chief, Benson joins Brad Roe of Peloton Magazine and Editorial Director of Outside's Cycling Group, along with Wade Wallace and Caley Fretz, Founders of CyclingTips. With all three publications under the Outside umbrella, members are receiving the most comprehensive collection of biking news and memberships globally.
"Daniel's expertise will remarkably benefit our cycling titles and their audiences," said Karl Burkat, VP/GM Cycling/Tri Group, Outside Interactive, Inc. "As we continue to deliver stories that resonate with our readers, I'm confident Daniel's background in sports journalism, paired with his personal passion for cycling, will take our coverage to the next level and provide our readers with the news, inspiration, and resources they need to fuel their rides."
All VeloNews subscribers now receive access to the new and enhanced Peloton Magazine to create the ultimate cycling bundle. Read free versions of VeloNews and Peloton Magazine online, or sign up for Outside+ to receive print copies and additional membership perks.
About Outside Interactive, Inc.
Outside is the premier destination for active lifestyle enthusiasts and home to leading brands in the endurance sports, outdoor, and healthy living spaces. Each month, Outside reaches 80 million of the most active consumers in the world across its 40+ media, digital, and technology platforms, creating an experience for both longtime adventurers and those just getting started. Outside believes life is best spent outdoors, experiencing healthy, connected, and fulfilling lives. Outside's membership offering, Outside+, bundles best-in-class storytelling, meal plans, gear reviews, online courses, discounted event access, mapping, and more. Learn more at outsideinc.com.