Outside Interactive, Inc. Acquires Stomp Sessions, Expanding Virtual Education Into Action Sports
October 18, 2022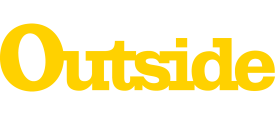 Outside will integrate Stomp Sessions' tutorials and learning tools into its Outside+ membership bundle.
Boulder, Colorado (October 18, 2022)/ENDURANCE SPORTSWIRE/ – Outside Interactive, Inc., the world's leading creator of active lifestyle content, services, events, and experiences, today announced it has acquired Stomp Sessions, an online action sports learning platform dedicated to providing affordable and accessible how-to courses created by top action-sports athletes. The platform's 100+ tutorials and learning tools will be integrated with Outside Learn, a part of the Outside+ membership bundle.
"As Outside expands into the action sports market, Stomp's audience, learning content, and industry partnerships are a perfect complement to Outside's portfolio of leading brands in skiing, running, climbing, cycling, backpacking, and other outdoor sports," said Outside CEO Robin Thurston. "Stomp's content and expertise expands our extensive catalog of in-depth virtual education to include courses for snowboarders, surfers, skateboarders, and mountain bikers. We're also excited to welcome Ryan Williams, the co-founder and CEO of Stomp, as the new director of Outside Learn. His background as an XGames medalist, entrepreneur, and advocate for Stomp athletes will help us continue to be a leader and innovator in this space."
Outside Learn, Outside's hub for courses on fitness, nutrition, and outdoor sports, will feature Stomp Sessions courses co-created with icons such as mountain biker Cam Zink, surfers Josh Kerr and Brett Simpson, skateboarders Manny Santiago and Amelia Brodka, and snowboarders Brock Crouch and Dave Downing. Stomp Sessions members will continue to have access to the educational content on Outside Learn.
"Since day one, our mantra at Stomp has been 'Get Better, Faster,'" said Williams, "and we are living that mission today by taking our platform to the next level with Outside. We are looking forward to growing the action sports audience at Outside by expanding the portfolio of how-to and training content."
As Outside's new director of Outside Learn. In this role, Williams will guide Outside's educational programming, produce new content, collaborate with cross-functional teams at Outside, and manage the Learn team of editors, producers, and talent managers. Williams will also work with Outside to integrate popular Stomp coaching tools that enabled users to learn directly from the pros and to share their own content.
For more information about Outside Learn and the membership bundle, please visit Outside+ and Outside Learn.
About Stomp Sessions
Stomp Sessions is the world's first action sports digital learning platform offering access to elite pro knowledge, skills and mindset, providing athletes around the globe with tutorials and digital coaching from the champions of sports, including Manny Santiago, Amelia Brodka, Josh Kerr, Brett Simpson, Cam Zink, Dave Downing, and Brock Crouch. Stomp is a subscription platform with 100+ tutorials across skateboarding, surfing, snowboarding and mountain biking. Members have access to all tutorials including the ability to receive personal pro digital coaching of their own videos. Stomp tutorials offer a roadmap to progression with each lesson providing step by step details to learning skills. Stomp was co-founded in 2016 by Ryan Williams, Dave Sick, and Robert Suarez, with support from industry advisors from GoPro, Redbull, Alibaba, Lyft, Snap, Powell Skateboards, Album Surfboards, and Burton Snowboards.
About Outside
Outside is the premier destination for active lifestyle enthusiasts and home to leading brands in the endurance sports, outdoor, and healthy living spaces. Each month, Outside reaches 80 million of the most active consumers in the world across its 30+ media, digital, and technology platforms, creating an experience for both longtime adventurers and those just getting started. Outside's mission is to get everyone outdoors, experiencing healthy, connected, and fulfilling lives. Outside's membership offering, Outside+, bundles best-in-class storytelling, meal plans, gear reviews, mapping, online courses, discounted event access, magazines, and more. Learn more at OutsideInc.com.
Media Contact:
Jon Dorn
Outside Interactive, Inc.