ORTLIEB Repair Week 2023 – Repair Rather Than Rebuy
November 16, 2023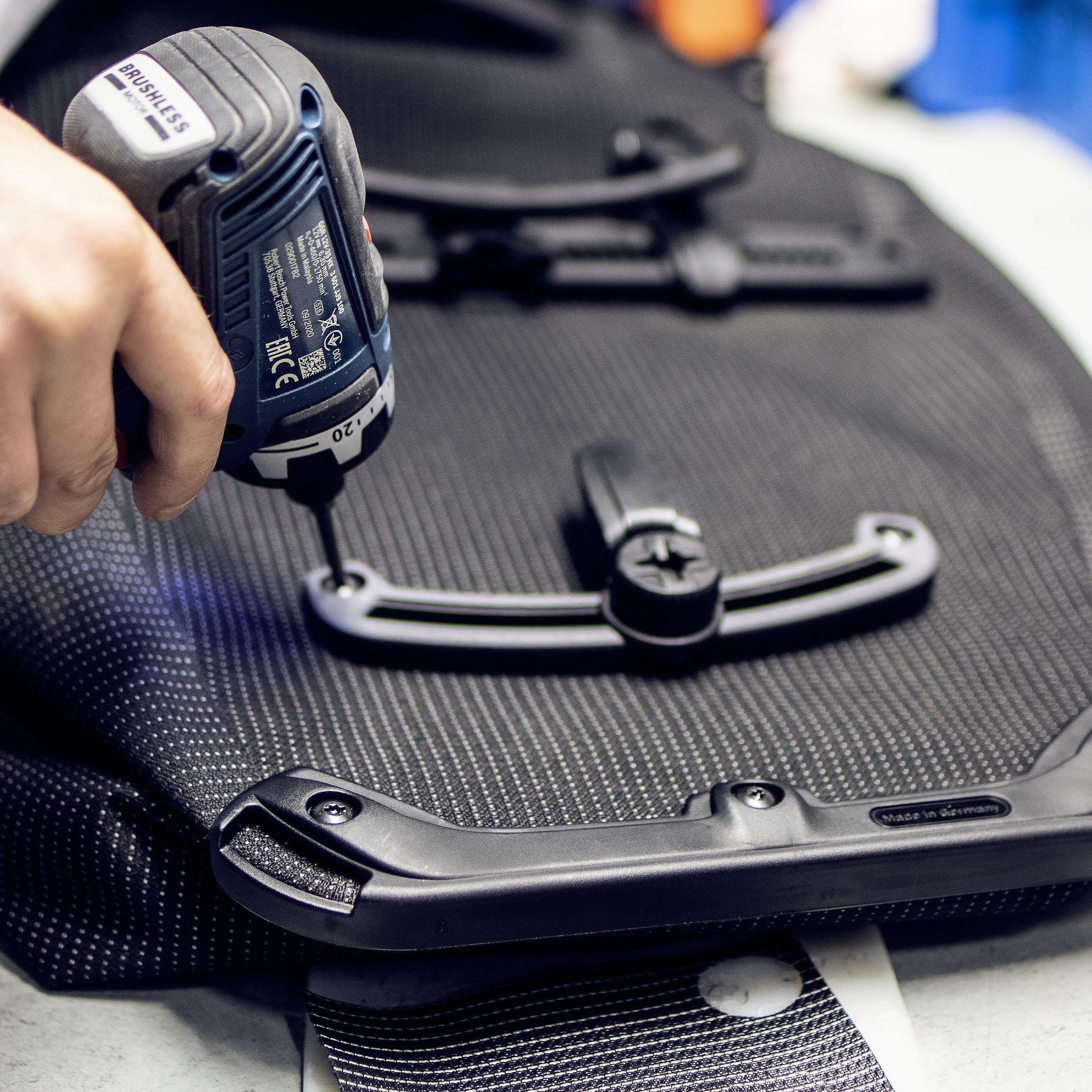 ORTLIEB Champions Durability and Repairability During 2023 Repair Weeks
AUBURN, Washington, USA /ENDURANCE SPORTSWIRE/ – Renowned for its unwavering commitment to durability and sustainability, ORTLIEB, the German manufacturer of premium waterproof backpacks, panniers, and travel bags, proudly announces the return of its annual Repair Weeks, running from November 13th to December 3rd, 2023. During this time, ORTLIEB will be offering its repair services at 40% off the usual cost of repairs for all products out of their 5-year warranty period.
At the heart of ORTLIEB's ethos is a dedication to product longevity and repairability. Since its inception in 1982, the company has prioritized designing products with easily replaceable parts, ensuring that each bag and backpack boasts an extended service life. All ORTLIEB products are meticulously crafted in Germany, utilizing radio frequency welding technology to guarantee both durability and complete waterproofing.
In response to the escalating culture of rapid consumerism often associated with Black Friday, ORTLIEB introduced Repair Week in 2022, marking a significant step towards sustainable consumer practices. Now, in 2023, ORTLIEB, in collaboration with global partners, continues to emphasize the importance of responsible resource management.
ORTLIEB's partners worldwide undergo professional repair training, enabling not only authorized retailers but also distributors to conduct local repairs, minimizing unnecessary transportation. In Germany, the core market for ORTLIEB, 53 dealers are currently equipped with the skills to repair bags on-site, exemplifying the brand's dedication to reducing environmental impact.
"At our factory in Heilsbronn, where the goods are produced, we repair some 18,000 products every year," explains ORTLIEB CEO Martin Esslinger. "Sustainability has always been part of the ORTLIEB DNA and at the same time represents our commitment to our customers, as our approach to the mindful handling of resources is ensuring that our products last as long as possible."
Repair Week begins today, November 13th, and continues through December 3rd. US customers should contact productservice@ortliebusa.com.
ORTLIEB encourages customers to participate in Repair Week and contribute to sustainable consumption practices. More information on ORTLIEB's sustainability initiatives can be found on the official website at www.ortlieb.com/sustainability.