Old Kentucky Home: IRONMAN Returns to The Bluegrass State with New IRONMAN 70.3 Louisville Triathlon Beginning in 2024
September 19, 2023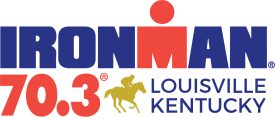 – Popular host venue returns to host first IRONMAN branded event since 2019
– Inaugural IRONMAN 70.3 Louisville triathlon scheduled to take place Aug. 18, 2024; General registration to open Sept. 27, 2023, and can be accessed by visiting, www.ironman.com/im703-louisville
LOUISVILLE, Ky. / TAMPA, Fla. (Sept 19, 2023)/ENDURANCE SPORTSWIRE/ – IRONMAN announced today that Louisville, Ky., will once again host an IRONMAN®-branded event with the new IRONMAN® 70.3® Louisville triathlon scheduled to take place on Sunday, Aug. 18, 2024. Louisville first hosted a full-distance IRONMAN triathlon from 2007 to 2019 and the new event brings this iconic Kentucky venue back to the IRONMAN 70.3 racing circuit. General registration for the 2024 IRONMAN 70.3 Louisville triathlon will open on Wednesday, Sept 27, 2023, by visiting, www.ironman.com/im703-louisville.
"We are excited to return to one of our long-standing communities in Louisville, Kentucky," said Eric Atnip, Regional Director for The IRONMAN Group. "After hosting IRONMAN events for so many years, we know athletes will be thrilled once again to enjoy the race experience in this truly unique Kentucky venue. With many of the same course elements as before, we believe the IRONMAN 70.3 Louisville triathlon will be as popular as the previous IRONMAN events. We look forward to working with our partners at the Louisville Sports Commission to produce an unforgettable event that will excite athletes from all over."
The 2024 IRONMAN 70.3 Louisville triathlon will begin with a 1.2-mile downriver swim in the Ohio River, near the same location as the original event. Athletes will then transition at the Great Lawn in Waterfront Park, to a scenic 56-mile bike course leaving Louisville along River Rd. and continuing to the rolling hills and beautiful countryside of Oldham County. The 13.1-mile run will take athletes along the Ohio River and through several beautiful Louisville parks on the way back to an unforgettable finish line experience in downtown at Fourth Street Live! just as the original IRONMAN event did.
"Louisville takes pride in being one of America's great sports towns and hosting IRONMAN again is a wonderful opportunity for our city," said Louisville Mayor Craig Greenberg. "IRONMAN is an iconic sports and lifestyle brand known all over the world and a great partner to our city. We look forward to welcoming the many hardworking athletes who will compete in these events starting next year in Louisville."
"It's exciting to welcome IRONMAN back to Louisville, this time with its IRONMAN 70.3 triathlon event" said Louisville Sports Commission President & CEO Greg Fante. "Our community can expect to see exceptional endurance athletes compete at a high level as they swim, bike and run through Louisville and Oldham County. We hope spectators are inspired by the athletes and decide to train so they too can compete.
"We'd like to thank all of our partners, especially Louisville Tourism, Louisville Metro, Waterfront Development Corp., Oldham County, Louisville Water Co., Fourth Street Live! and the local hospitality industry. This opportunity to host an IRONMAN 70.3 triathlon would not be possible without their continued support."
Additionally, Norton Sports Health, which offers the Louisville area's leading sports-related injury prevention and treatment programs, will be returning to oversee the athlete recovery center and support IRONMAN personnel throughout the course of the event as the main medical provider for the new IRONMAN 70.3 Louisville triathlon.
"Louisville has been a long-standing partner with the IRONMAN organization, and we are certainly excited to welcome a new event to Bourbon City with the IRONMAN 70.3 debuting in 2024," said Cleo Battle, Louisville Tourism President & CEO. "We know how valuable an IRONMAN-branded event is to our community and trust we will see an immediate return on our investment. Hosting the IRONMAN 70.3 event offers an opportunity to showcase our iconic museums, bourbon and culinary scene while simultaneously filling our city's hotels and attractions. We've truly missed hosting IRONMAN athletes and their families and can't wait to greet them next year."
With its Midwestern sensibilities and southern hospitality, Louisville, Ky., is the regional economic hub and cultural and artistic heart of the 11 Kentucky and Southern Indiana counties that make up its metropolitan area. It is within a day's drive of 60 percent of the U.S. population, making it a strategic location for thousands of companies, including UPS Worldport, Ford Motor Company, GE Appliances, Yum Brands!, Humana, Brown-Forman and Texas Roadhouse. Louisville is home to three iconic sports destinations – the Muhammad Ali Center, the Louisville Slugger Museum and Factory, and the Kentucky Derby Museum at Churchill Downs. It is the only city in the world with more than 10 distillery experiences, a bourbon cocktail and culinary trail and bourbon-centric shopping. And Louisville has been named one of the "South's Best Food Cities" by Southern Living, one of "America's Favorite Cities for Food" by Travel + Leisure and one of the "Top Local Food Scenes" by USA Today.
The 2024 IRONMAN 70.3 Louisville triathlon will offer age-group qualifying slots to the 2025 IRONMAN® 70.3® World Championship triathlon.
For more information, please visit www.ironman.com/im703-louisville. For more information on the IRONMAN brand and global event series, visit www.ironman.com. Media may contact press@ironman.com.
###
About Louisville Sports Commission
The Louisville Sports Commission (LSC) is a Louisville, Kentucky-based 501(c)(3) organization whose mission is to create a legacy of economic and social vitality through sports. The LSC attracts and hosts sporting events and activities that have a positive economic impact on Louisville, enhance the area's image as a premier sports destination, and promote active lifestyles to help improve the quality of life for community members of all ages. More information is available online at louisvillesports.org and www.facebook.com/louisvillesportscommission.
About The IRONMAN Group
The IRONMAN Group operates a global portfolio of events that includes the IRONMAN® Triathlon Series, the IRONMAN® 70.3® Triathlon Series, 5150™ Triathlon Series, the Rock 'n' Roll® Running Series, IRONKIDS®, World Triathlon Championship Series, premier running events including the Standard Chartered Singapore Marathon™ and City2Surf®, UTMB® World Series trail-running events including the Canyons Endurance Runs™ by UTMB®, Tarawera Ultra by UTMB® and Ultra-Trail Australia™ by UTMB®, Epic Series™ mountain bike races including the Absa Cape Epic®, road cycling events including Haute Route®, and other multisport races. The IRONMAN Group is the largest operator of mass participation sports in the world and provides more than a million participants annually the benefits of endurance sports through the company's vast offerings. Catering to the full athlete experience, the company portfolio also includes FulGaz® virtual cycling, the most realistic indoor riding experience connected fitness application aimed at preparing athletes for real-world events. Since the inception of the iconic IRONMAN® brand and its first event in 1978, athletes have proven that ANYTHING IS POSSIBLE® by crossing finish lines around the world. Beginning as a single race, The IRONMAN Group has grown to become a global sensation with hundreds of events across 55+ countries. The IRONMAN Group is owned by Advance, a private, family-owned business, and Orkila Capital, a growth equity firm focused on building great brands. For more information, visit www.ironman.com/about-ironman-group.
About Advance 
Advance is a private, family-held business that owns and invests in companies across media, entertainment, technology, communications, education and other promising growth sectors. Our mission is to build the value of our companies over the long-term by fostering growth and innovation. Advance's portfolio includes Condé Nast, Advance Local, Stage Entertainment, The IRONMAN Group, American City Business Journals, Leaders Group, Turnitin, and Pop. Together these operating companies employ more than 17,000 people in 29 countries. Advance is also among the largest shareholders in Charter Communications, Warner Bros. Discovery and Reddit. For more information visit www.advance.com.