New Program Aims to Improve Diversity in Endurance Coaching
October 21, 2021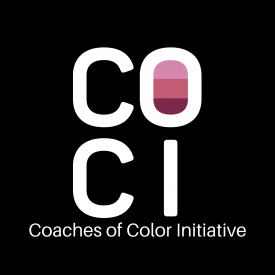 Coaches of Color Initiative Awards One-Year Apprenticeship Grants
Lehi, UT: /ENDURANCE SPORTSWIRE/ – The 80/20 Endurance Foundation today announced the launch of the Coaches of Color Initiative, an innovative program that aims to enhance diversity in endurance sports by awarding apprenticeship grants to persons of color who aspire to successful careers as endurance coaches. The first grant will be awarded through a selection process hosted on the 80/20 Endurance Foundation website (www.8020foundation.org), where candidates will complete a brief application and submit a personal statement in either written or video format. The application window is from October 21 to November 18 and a winner will be named December 1.
The apprenticeship itself will last for one year. During this period, the grant recipient will receive a monthly stipend of $1,000 and will undergo a comprehensive apprenticeship experience under the auspices of 80/20 Endurance, a company that provides online training resources to endurance athletes and oversees the eponymous foundation. The program will include free training and certification as an 80/20 Endurance coach, one-on-one mentoring sessions with experienced coaches of color, and opportunities to create training content and gain valuable coaching experience through the 80/20 Endurance platform.
"I'm truly proud to be a part of this important program," says Coaches of Color Initiative co-director Bertrand Newson, who notes that, according to a recent survey, less than 15 percent of endurance coaches identify as persons of color. "We strongly believe that diversity enriches the athletic experience for everyone, and we are deeply committed to making the endurance community more representative of the broader population."
Funding for the Coaches of Color Initiative comes primarily from 80/20 Endurance, which automatically donates 1 percent of gross monthly revenues to the Foundation. Additionally, a banner displayed prominently on the company's homepage invites visitors to make their own tax-deductible donations. The officers of the foundation, who include 80/20 Endurance cofounders Matt Fitzgerald and David Warden, will also seek underwriting for the initiative from corporate partners and private endowments. Future apprenticeship grant opportunities will become available as funding permits.
The Coaches of Color Initiative receives guidance and support from a diverse advisory board comprising RaceMob founder Kevin Chang; running coach, podcaster, and online influencer India Cook; and Ball State University Women's Cross Country and Track Coach Angelina Ramos. To learn more about the Coaches of Color Initiative, or to make a donation or apply for an apprenticeship grant, visit www.8020foundation.org.