National Women's Soccer League Launches Performance Medicine Solution From Kitman Labs As Advanced EMR
October 11, 2023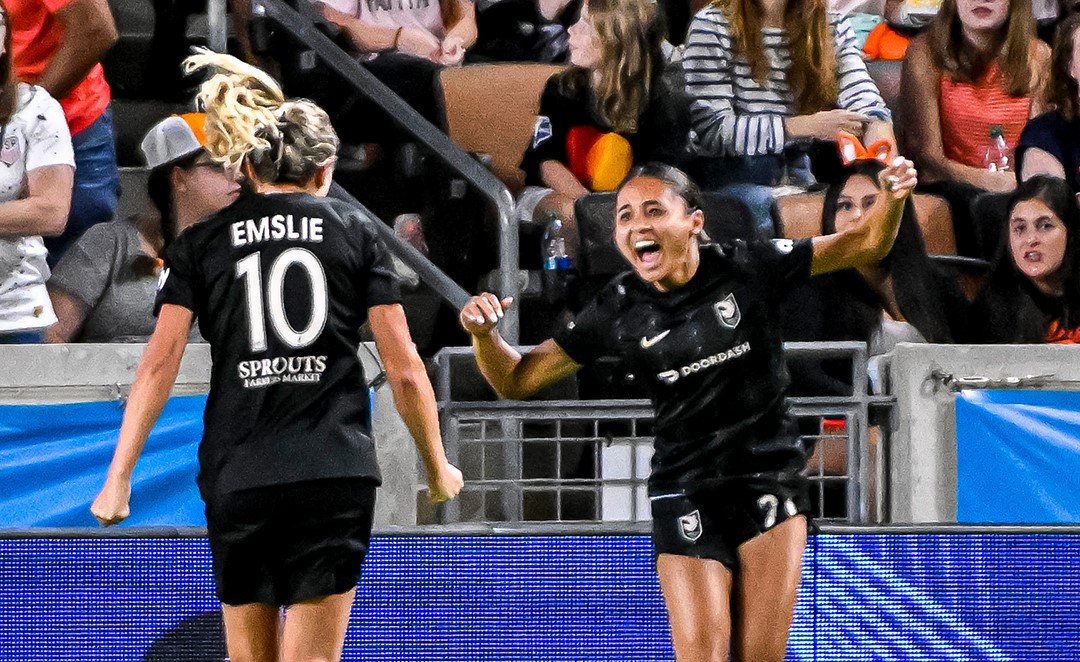 The Leading SaaS-based Sports Science and Technology Company will Power All Medical Data & Analytics for the League Across All First Teams
New York, NY and Menlo Park, CA October 11, 2023/ENDURANCE SPORTSWIRE/ – The National Women's Soccer League and Kitman Labs, the sports technology and analytics company setting the industry standard for how elite sports organizations use data, today announced a new deal that, beginning in 2024, will provide all current and incoming NWSL teams with a centralized and configurable operating system designed to aggregate and mobilize all player medical data.
The Performance Medicine Solution – one of four Solutions offered as part of Kitman Labs' iP: Intelligence Platform – will provide the technology and infrastructure to automate and power accurate, league-wide medical data collection and analysis, drive collaboration among all relevant league and team stakeholders, yield actionable intelligence to support specific performance outcomes and enable data-led decision-making and research.
The Performance Medicine Solution powered by iP: Intelligence Platform will enable the NWSL to:
• Standardize league-wide medical documentation and data collection – eliminating data gaps, inconsistencies and inaccuracy and facilitating club-level compliance
• Collaborate and align relevant internal stakeholders across both the Medical and Performance Teams to support evidence-based decision-making around player health, care and wellness
• Enable practitioners to spend less time dedicated to data collection, analytics and administrative oversight and more time with athletes
• Establish a solid and complete data set to support ongoing and future league-wide research initiatives and innovation
"In making the decision around what technology to deploy, it was critical for us that the technology not only represent the gold standard in performance intelligence but be supported by a team of practitioners born from the Sport. We get both in Kitman Labs," said NWSL Chief Medical Officer Cindy Chang. "We're not looking for the quick fix or a short term solution. We're looking for a partner that understands our vision and can provide a platform that can scale and adjust as the League continues to grow and evolve. We also needed a platform that would help automate and streamline workflows, freeing up bandwidth for medical and performance staffs to do what they do best – develop and train elite athletes."
"We have extensive experience developing and deploying league-wide technology solutions related to medical, performance and talent development data. The insights and intelligence gleaned from a platform capable of aggregating and analyzing disparate data sets across multiple organizations is invaluable," said Stephen Smith, Founder & CEO Kitman Labs. "The NWSL will now have a fully configurable operating system that can grow with them, drive league-wide efficiencies and support data-led decision-making at every level of the organization – league, team and athlete."
Kitman Labs has an established track record of working with top governing bodies, leagues, teams and athletes across a variety of sports, including soccer/global football, basketball, rugby, and American football. The company's technology has been used by teams in some of the world's most elite sports organizations and universities including the NFL, NBA, Premier League, MLS and NCAA.
This partnership with the National Women's Soccer League follows other recent business strategy moves Kitman Labs has undertaken including the successful acquisition of The Sports Office and Presagia Sports, both made in the last two years. The combined companies represent the industry's largest network of elite and youth organizations (1000+) and created the industry's largest dataset of talent, performance, and medical data for all stages of the athlete lifecycle.
For more information on Kitman Labs, visit www.kitmanlabs.com.
###
ABOUT NATIONAL WOMEN'S SOCCER LEAGUE
The National Women's Soccer League (NWSL) is a twelve-team Division-I women's professional soccer league featuring national team players from around the world. The clubs are the Angel City FC, Chicago Red Stars, Houston Dash, Kansas City Current, NJ/NY Gotham FC, North Carolina Courage, Orlando Pride, Portland Thorns FC, OL Reign, Racing Louisville FC, San Diego Wave FC and Washington Spirit.
ABOUT KITMAN LABS
Kitman Labs is the world's leading sports science and performance intelligence company. Kitman Labs powers iP: The Intelligence Platform, the advanced operating system used by the largest and most innovative leagues, teams and regulatory bodies in elite Sport. Our software solutions – Performance Medicine, Performance Optimization, Coaching & Development and League Operations – have been designed to optimize human performance; enhance overall health, wellness and longevity; reduce injury risk; and drive operational efficiencies and value. Kitman Labs is headquartered in Silicon Valley with offices in Dublin and Manchester.
Media Contacts:
National Women's Soccer League
Kirsten Brierley
kbrierley@nwslsoccer.com
Kitman Labs
Joe Favorito
Jfavorito@kitmanlabs.com