Gnarly Nutrition Launches Fuel2O Sport Nutrition Drink Mix
June 1, 2021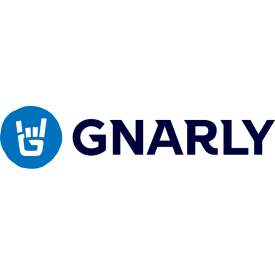 Salt Lake City, UT (June 1, 2021) — Gnarly Sports Nutrition, the makers of clean, effective, and great tasting sports nutrition supplements, is proud to announce the launch of Fuel2O; a high-calorie, electrolyte-rich, easy-to-digest, powdered drink mix designed to keep you going during long endurance activities.
Fuel2O is an all-in-one nutrition solution for long endurance days, formulated for optimal fueling, replenishment, and muscle recovery. Mixed with water and available in 3 flavors (Limeade, Tropical, and Cherry Cola – caffeinated), Fuel2O delivers 100 calories of carbohydrates and 250 mg of sodium per 12 oz serving.
Fuel2O delivers quick calories through an easy-to-digest combination of sucrose and dextrose.
And unlike most energy gels and blocks, Fuel2O contains HMB, or Hydroxymethylbutyrate, a natural metabolite produced when the body breaks down leucine. Leucine is a branched-chain amino acid — one of the critical building blocks of protein. Research has shown that providing supplemental HMB during intense exercise can help minimize muscle breakdown and kickstart muscle repair.
Gnarly CEO (aka Gnar Czar), Eli Kerr said, "Fuel2O fills a need in our product line that customers and athletes have been requesting for years. I am so excited for people to use Fuel2O — it's the first fueling product to add HMB to aid with recovery. People are going to love it."
Gnarly is committed to using only quality natural ingredients and all Gnarly products are non-GMO, gluten-free, soy-free, NSF Certified, and use only natural sweeteners and coloring. Fuel2O is NSF Certified for Sport, meaning that in addition to independent testing for label claims and contaminants (e-coli, pesticides, etc.), every production lot of Fuel2O is tested for 300+ substances recognized on global antidoping lists. This means that there is zero chance for unintentional contamination and Fuel2O is safe to consume for athletes of all levels.
Fuel2O Product Specs:
MSRP: Box of 10 sticks (20 servings, 2 servings per stick): $28.95, Single Stick price (2 servings): $3.00, Bag (25 servings): $34.95
3 flavors: Limeade, Tropical, Cherry Cola (w/ caffeine)
Powdered drink mix (pre-mix w/ water, or mix as you go)
Delivers 100 calories per 12 ounces (a mix of Sucrose + Dextrose to keep it easy on your stomach)
250mg sodium per serving (also delivers Calcium, Chloride, Magnesium, and Potassium)
Vitamin D3 (maximizes the efficacy of HMB)
Caffeine (30mg caffeine/serving from Green Tea Extract — only available in Cherry Cola flavor)
Learn more about Fuel2O
https://gognarly.com/pr/fuel20-product-info/
About Gnarly
Based in Salt Lake City, Utah, Gnarly is a sports nutrition innovator that aims to help you achieve your goals by providing clean, effective, and delicious supplements to fuel your progress. Gnarly products are always non-GMO, gluten-free, soy-free, NSF Certified, and use only natural sweeteners and coloring. Aiming to help individuals reach their full potential, Gnarly has a full range of clean nutrition products and backs their commitment to high-quality product with a pledge to educate others about the benefits of functional nutrition. https://gognarly.com