Fleet Feet Now Running Together with Backbone Media
June 29, 2022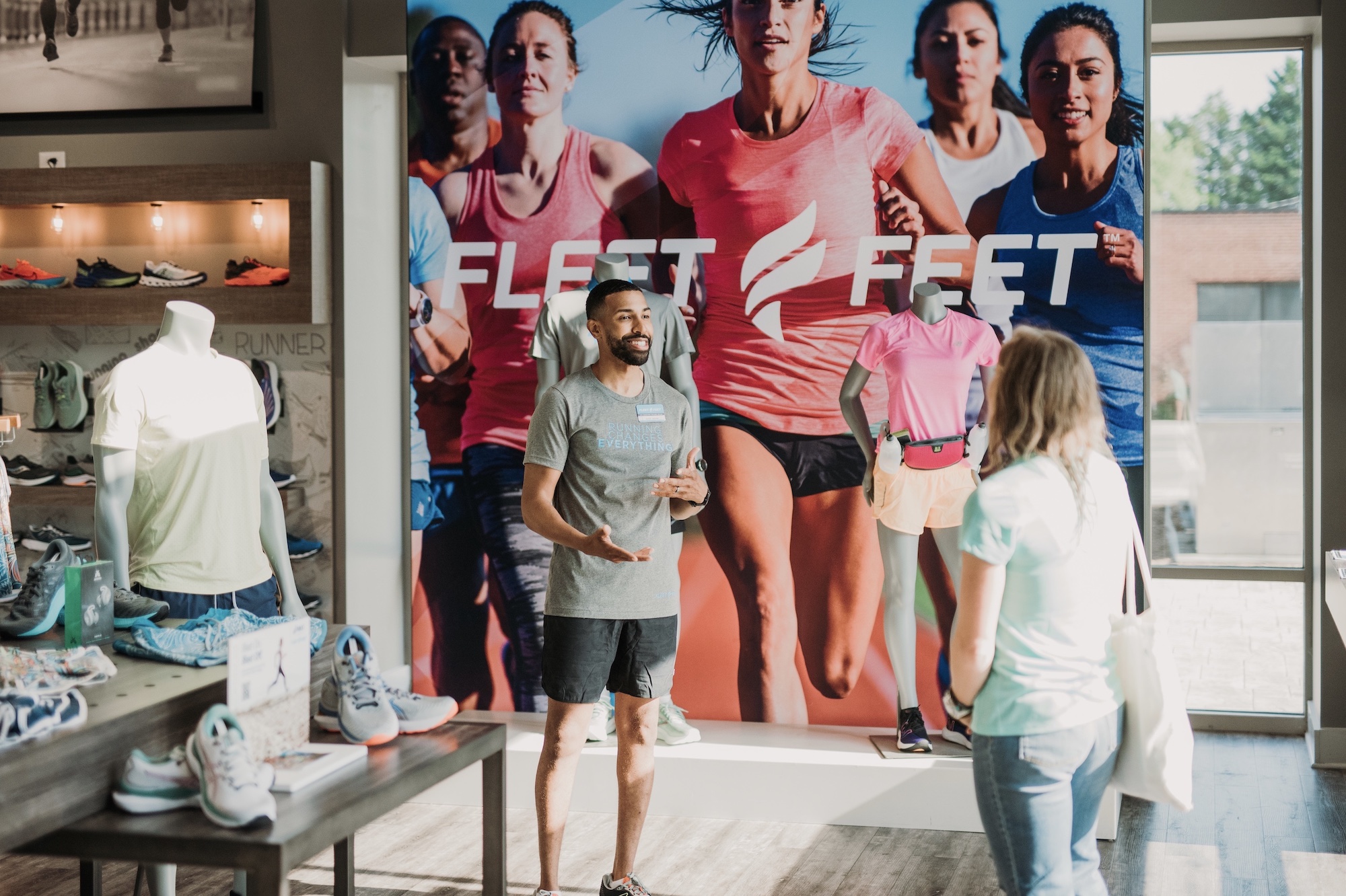 Leading specialty run retailer selects Backbone Media as its PR agency of record
CARRBORO, N.C. (June 29, 2022)/ENDURANCE SPORTSWIRE/ – Fleet Feet, the largest franchisor of locally owned and operated running stores, today announced it has partnered with Backbone Media to lead its public relations efforts. Backbone is charged with amplifying Fleet Feet's expertise within the running space and elevating brand awareness on a local and national scale.
"For more than 45 years, Fleet Feet has had the privilege of serving runners in communities across the country," says Ellen Donahue, vice president of marketing for Fleet Feet. "With Backbone's expertise in media relations, we look to broaden awareness of our brand and its core mission and values by showcasing the stories, initiatives and people that make Fleet Feet a cornerstone of every running community it supports."
The partnership with Backbone Media is one of Fleet Feet's latest strategic investments centered around community retail growth. Earlier this month, Fleet Feet announced the acquisition of Marathon Sports and its soundRunner and Runner's Alley brands, all of which will remain wholly-owned subsidiaries under the Marathon Sports name. In December 2021, Fleet Feet made its biggest acquisition in brand history by acquiring running retailer JackRabbit and continues to transition all its brick-and-mortar locations to Fleet Feets. In addition to those acquisitions, Fleet Feet plans to open several franchise locations this year, on pace to have more than 265 stores across the country.
"Fleet Feet has experienced tremendous growth over the past few years, and we respect their approach to culture, community and business in the midst of substantial change," says Ian Anderson, vice president of public relations at Backbone Media. "As a community retailer and franchisor, they remain committed to providing an exceptional experience for each customer who walks through the door. Many of our employees shop at their local Fleet Feet and know first-hand how special it is to connect and engage with Fleet Feet's running community. We're excited to help introduce the brand to new markets and share their story with a larger audience."
Committed to offering personalized outfitting, robust training programs, and community support, Fleet Feet serves walkers, runners and fitness enthusiasts based on the belief that Running Changes Everything®. The brand's 3D fit id® foot scanning technology and in-store outfitters provide customers with running shoes that fit properly and the knowledge to train successfully.
For more information on Fleet Feet, please direct inquiries to Delaney Wood at delaney.wood@backbone.media.
###
About Fleet Feet
Founded in 1976, Fleet Feet is the largest franchisor of locally owned and operated run specialty stores with more than 250 locations in 40 states and a national headquarters in Carrboro, N.C. Committed to offering personalized outfitting, robust training programs and rewards, community support and outreach, and 24 / 7 brand access at fleetfeet.com, each Fleet Feet location serves walkers, runners and fitness enthusiasts based on the belief that RUNNING CHANGES EVERYTHING®. Stay inspired, motivated, and connected at Fleet Feet.
About Backbone Media
We are the country's leading active lifestyle media agency. For 25 years, Backbone has partnered with brands big and small to develop and execute effective, integrated media strategies. With offices in Carbondale and Denver, Colorado, Backbone has been consistently included on Outside Magazine's "Best Places to Work" list. For more about Backbone Media, visit backbonemedia.net.