European Athletics selects haku as the driving force behind the race registration and CRM technology for the 2025 and 2027 European Running Championships
October 6, 2023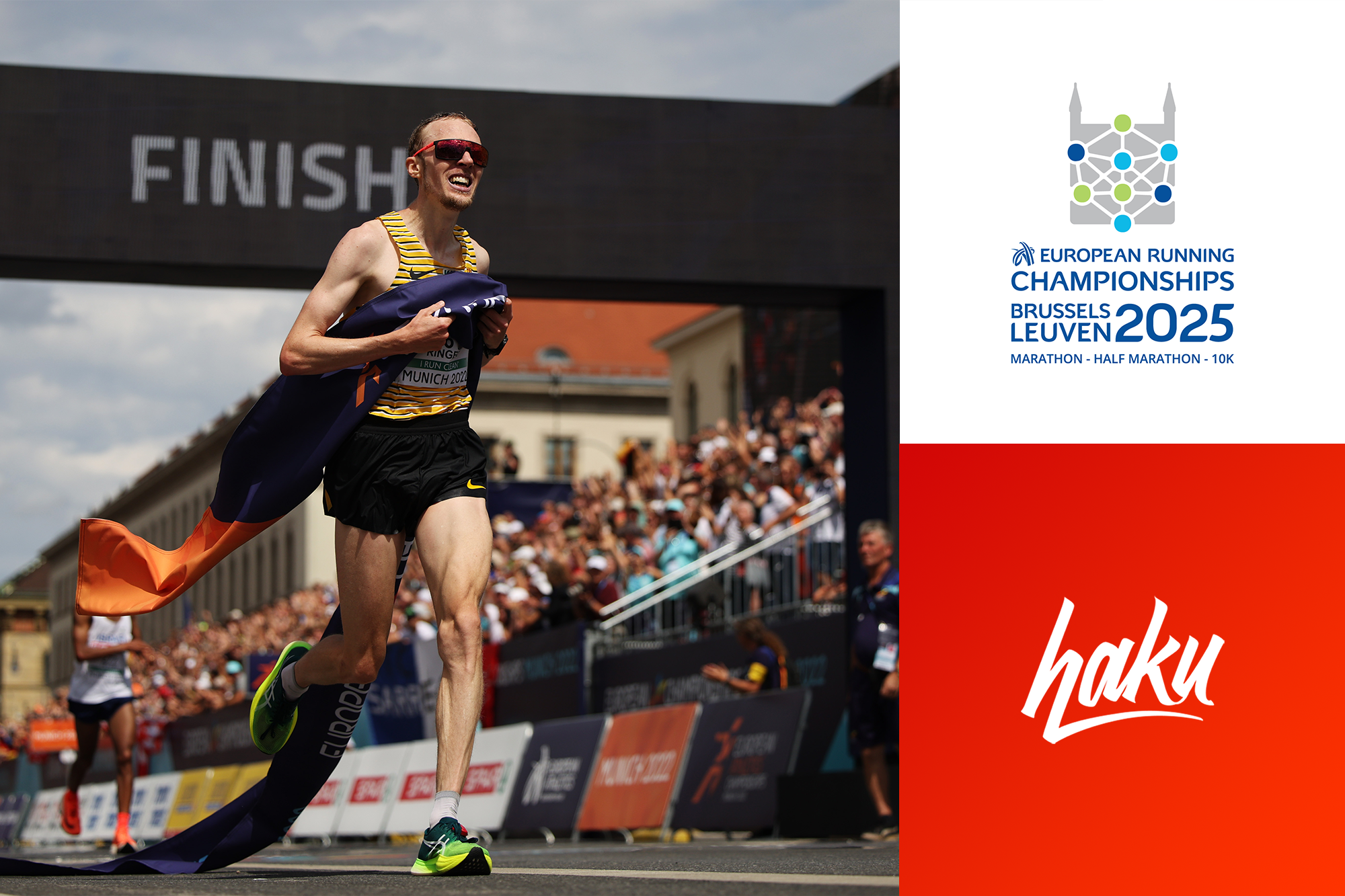 European Athletics has teamed up with American-based event technology company haku to power the 2025 and 2027 European Running Championships, the newest event on the European Athletics calendar of major championships.
Miami & Lausanne – October 6, 2023 /ENDURANCE SPORTSWIRE/ – haku is pleased to announce it has been selected by European Athletics as the race registration and CRM technology partner to power the 2025 and 2027 editions of the European Running Championship.
Taking place in Leuven and Brussels on 12-13 April 2025, the inaugural edition will see road races take center stage at a standalone European Running Championships. This brand new Championships will open its doors to thousands of runners to register via haku to three championship races: Marathon, Half Marathon and 10K.
In an effort to deliver an unmatched championship experience, European Athletics has handpicked haku as the ultimate race registration and CRM technology partner. Their decision was rooted in haku's dynamic technology ecosystem, unrivaled service and support, and a track record of delivering exceptional results for globally renowned brands and world-class events.
Jackie Levi, co-founder and CSO at haku, stated: "We are thrilled and deeply honored to be selected by the European Athletics team as we support the European Running Championship event and other tech needs for the Running Strategy of European Athletics. In an ever-evolving world, event organizers demand technology solutions that are not only adaptable and cost-effective but also contribute to measurable revenue growth – and that's precisely what we offer to our esteemed partners. We eagerly anticipate bringing these transformative benefits to European Athletics and the Brussels-Leuven Championship."
European Athletics' Running Unit director, Marko Vasic has added: "With the ambition to be runner-friendly and technology savvy, we at European Athletics strive to have the best runner's digital experience at the first-ever European Running Championships. With the haku solutions, runners will be able to engage with the European Athletics and the European running community on their road to the Championships as well as their amazing race day experience. With haku, we will treat every runner as an athlete and every athlete as a Champion. Welcome to the European Running Championships, it's about the Championship feeling, and for all."
This partnership between European Athletics and haku represents an exciting development in athletics event technology in Europe.
About haku
haku is an unparalleled technology partner that forward-thinking organizations are working with to create powerful events and surpass their goals. Through a robust all-in-one platform, world-class organizations can better plan and promote events, track progress, engage their participants, and move their events and businesses forward – all with haku's state-of-the-art technology ecosystem and unmatched partnership. haku is trusted by organizations such as the Bank of America Chicago Marathon, Marine Corps Marathon Organization, J&A Racing, Houston Marathon, Atlanta Track Club, Philadelphia Eagles, the McCourt Foundation, Release Recovery, Dress for Success, Mercedes Benz Corporate Run, and many more.
To learn more about haku, please visit www.hakusports.com