Endurance Sportswire Executive Interview Series – Professional Triathletes Organisation's New Vice Chairman Chris Kermode
July 15, 2020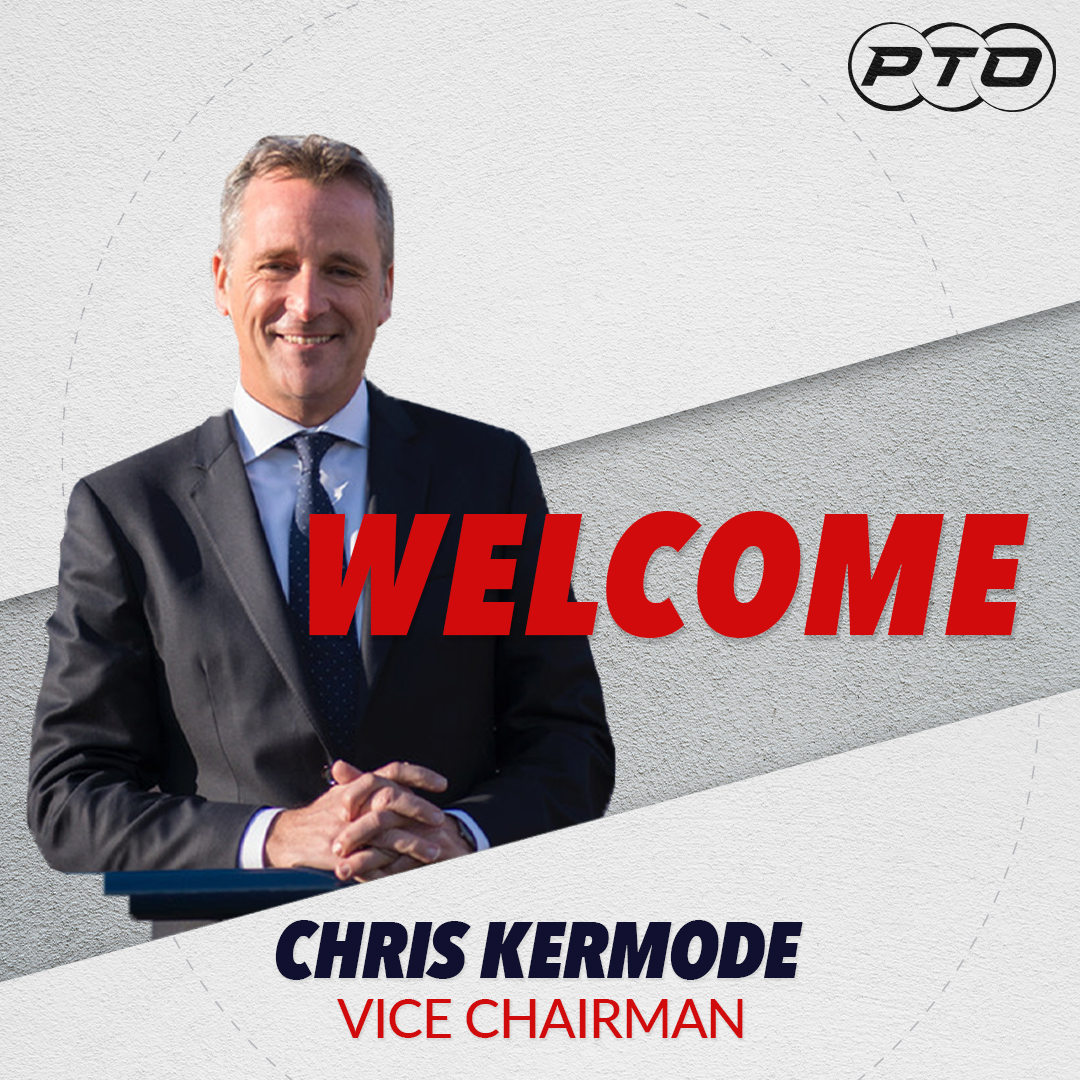 Chris Kermode was recently appointed the Vice Chairman of the Professional Triathletes Organisation. Chris has over 30 years of experience in professional sport. He started his career as a journeyman tennis professional from 1985-1988. During that time Chris experienced the formation of the ATP Tour in 1988, when tennis professionals sought to have a greater say in the growth and direction of their sport– the position professional triathlon finds itself in today. Chris rose to lead the ATP as Executive Chairman and President and helped fuel unprecedented growth in prize money and revenues in professional tennis. We sat down with Chris for a Q & A to learn more about him and how he came to be involved with the Professional Triathletes Organisation.
Tell us how you first got involved with the Professional Triathletes Organisation? 
I first heard of the PTO when I was approached by Charles Adamo sometime in 2016. Charles told me he was considering getting involved in helping professional triathletes as they sought to form their own professional organisation. Charles mentioned that he had been studying the evolution of the ATP and the PGA and was seeking some guidance on the challenges of helping a professional sport organisation. I did not know much about professional triathlon but shared with him some of the history of the ATP's road to achieve a meaningful professional voice in the sport of tennis. Then about six-months ago Charles reached out again and explained that the PTO had been fully funded and was looking for some experienced sport business executives to help lead the organisation. Charles thought that my background was perfectly suited for the PTO's mission. I was able to zoom-meet with Charles and Mike Moritz and better understand the mission and the business plan of the PTO. I find it compelling and am very excited to add my guidance and advice to help the PTO achieve its goals.
You have been involved in professional tennis for over 30 years and rose to lead the ATP. How have you seen professional sport evolve over the years? 
Sport holds a unique place in our culture. It is inspiring and motivating and puts on display many traits we all admire—dedication, achievement, resilience and the striving for victory. That is the emotional attachment of sport and it is very powerful and inspiring. Professional athletes have always been focused on performance and what it takes to be the best at their sport. At the same time, sport has always been a business and as IMG taught us in the 1970's, it is a very big business. Prior to IMG coming on the scene, professional athletes were poorly paid hired help and the power dynamic in the business of sport resulted in the mistreatment of professional athletes who had no voice in the sports whose very existence depended on their tremendous achievements. This began to change once professional athletes, with the assistance of experienced businesspeople, were able act together and exert some influence and start to change the power dynamics. It happened in golf in the 1960's and in tennis in the 1980's. It has happened in team sports as well, although because professional athletes in team sports are employees of a team the power dynamic balance happens by way of more traditional labour relations and union contract negotiations. In sports like golf, tennis and now triathlon, since professionals are not employees, they are able to come together in their own organisation and have a meaningful voice in the direction of their sport.
What is the major challenge of professional athletes being part of their own organisation and looking to change the balance of power? 
As I mentioned to Charles when he first approached me in 2016, the greatest asset of an organisation of professionals is unity and the greatest enemy is divisiveness. Professional sport is a big business and entities with power in a sport do not give it up voluntarily. It always involves a bit of a battle and it is only when professionals are prepared to act together and stand-up to forces that have controlled them that real change happens. Gains are never handed out; they must be seized. It is not until professionals are prepared to act together that improvements happen. This will involve, at times, some uncomfortable situations, but that is the normal evolution of professional sport as athletes seek to have their voice heard.
Is that how things developed in the ATP? 
Yes it is. Tennis and its professionals had a particularly difficult journey as it was not until 1968 that professionals were even allowed to play in the four major tennis championships. It was a few years after that, in 1972, that professionals began to start to organise the ATP to have some influence on their futures. Unfortunately, in the early days of the ATP it was difficult to get professionals aligned or attract support from experienced business advisors. The tennis power landscape, while fragmented, was quite entrenched and left little room for the professionals to be heard. It was not until 1988 that the ATP professionals finally had enough and bandied together and with the leadership of Hamilton Jordan, former Chief of Staff of US President Carter, and investment from IMG, were able to launch a path towards self-determination. The moment was memorialised in a famous car park press conference at which Hamilton Jordan, on behalf of the players, set out a new direction for tennis, one in which the professionals had some say. It was not particularly well received by the powers in tennis but over time the ATP came to be treated as equals in the tennis business landscape.
Do you see similarities in triathlon and tennis? 
There are many similarities. The biggest is that the demographics for the participants and fans are very similar in that both are world-wide sports and have huge appeal to a higher-end ABC1 demographic. This is very valuable to potential global sponsors. In the past decade or so, participation in sports like golf and tennis have seen declines and endurance sports have picked up the market share they have lost. I see it in my own family. My children, who are in their twenties, have little interest in tennis, but are keen cyclists and enjoy endurance sports.
What are some of the differences? 
Of course, tennis is a more mature sport and has a larger audience and fan base, but triathlon numbers are sizable and its demographics strong, making it well suited, with proper investment, to see healthy growth. Some of the other differences are actually quite helpful for triathlon. First, the gender equality of triathlon and the PTO is very valuable and unique in professional sport. Every so often there are movements for the ATP and the WTA to come together but it is quite complicated and sadly has never gotten off the ground. Triathlon is very, very fortunate to have this equality and it is good to see the PTO dedicated to this. The other very big advantage is that the PTO has been established at a time where the space is not as fragmented as tennis was by numerous different entities with competing economic interests. The ATP had to deal with a multitude of tournament directors, governing bodies and rights owners, all of whom had vested interests to protect. The tennis calendar was jammed, and frankly still is, with many major events competing for audience attention. The triathlon landscape is a bit less crowded and this should allow the PTO to work together with others in the space to help the sport grow and prosper.
What are the important factors in seeing triathlon grow and prosper? 
Like all sport, triathlon will see growth and prosperity by having the top athletes competing against one another and delivering these competitions in a compelling broadcast format. Sport is about story-telling—rivalries, underdogs, background stories. Fans and viewers have to know and care about the athletes and their accomplishment in order to have an emotional connection to an event. That is why in Olympic broadcasts background stories are a big part of the production, so fans can have an emotional connection with whomever might be running in the 400m final or going down the last run for the luge. In tennis this is done year after year through marketing and player promotion. The tennis fan develops a connection with their favourite players and rivalries unfold. Come tournament time, the competition is brought to life with innovative broadcasts filled with intriguing stats and data. Triathlon is perfectly suited to follow this successful model as it already has a rabid fan base that is obsessed with performance data. The key is to make the significant investment in marketing and promoting the professional athletes and producing riveting broadcasts that tell the stories. That is the big difference I see versus tennis; these types of investments have not been made in triathlon yet, that is the PTO's mission and I am excited to help support them in the process.
Have you ever been to or see a triathlon race? 
No, not yet. I have watched a few clips and, as a Brit, am familiar with the Brownlees. What is pretty obvious from even a cursory look at the sport is that professional triathletes are tremendous athletes and with proper promotion and investment in a broadcast product, their achievements and triathlon as a sport has the ability to move more into the mainstream of the sporting world. While the needs and goals of professional athletes are similar regardless of the sport, I look forward to working with the Athlete Board of the PTO and the PTO members and learning more about the lives and the unique needs of triathletes.
Will we see you suit up and give triathlon a go yourself? 
I think I will probably limit my contributions to the boardroom for the time being, but you never know.