Enabled Tracking continues to support events with live tracking
June 6, 2023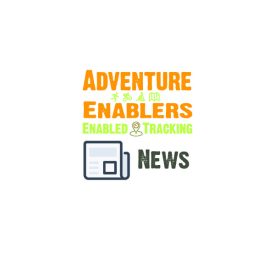 June 6, 2023, Front Royal, Va. /ENDURANCE SPORTSWIRE/ – As June begins, Adventure Enablers' live tracking wing, Enabled Tracking, is excited to welcome new and returning customers who seek live event tracking services for their logistical needs, participant safety, online engagement, and sponsor exposure.
Mark Harris, the owner of Enabled Tracking, expressed his enthusiasm for this month's diverse range of events. "We have a fantastic lineup of events we will be supporting in June, including multi-day relay events, Adventure Races, bike races, Guinness Book record attempts, and paddling events. Additionally, we have events where the trackers are solely used for safety and logistics, with support and medical personnel carrying the trackers to facilitate efficient coordination from event HQ."
Enabled Tracking will be providing their reliable tracking services to the following events this month:
50 U.S. State Summits Speed Record
Chattanooga Epic Adventure Race
Tug Hill Extreme Adventure
Angel Ride (Support tracking)
Relay Iowa
Cheaha Extreme Triathlon
Paddle for a Cause
Escape The Cape (Support tracking)
Stubborn Mule Adventure Race
Round The Cape Paddle
Endless Mountains Expedition Race
Endless Mountains Lite Adventure Race
To access links to these events and their respective tracking pages, please visit https://www.adventureenablers.com/tracking.
Adventure Enablers' Enabled Tracking is committed to delivering high-quality tracking solutions to enhance event experiences and ensure the safety of participants. For more information or any inquiries, please contact Enabled Tracking at info@adventureenablers.com.
About Adventure Enablers
With over a decade of event experience and complementary equipment and logistics skills, the Adventure Enablers team partners with race directors, charities, property owners, businesses, cities, and states, to bring high-quality and fun events that are, endurance-based, goal achieving, and adventure enabling.
Enabled Tracking is the timing and tracking wing of Adventure Enablers. Enabled tracking provides real-time GPS timing and tracking services for endurance events.
Adventure Enablers is a woman owned, small business headquartered in Front Royal, Virginia