Electrolit Activates Official Partnership for the Los Angeles Marathon
March 6, 2023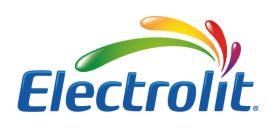 Premium hydration brand, Electrolit, continues its multi-year partnership with The McCourt Foundation at 38th running of the Los Angeles Marathon presented by ASICS on March 19, 2023
CERRITOS, Calif. (March 6, 2023) /ENDURANCE SPORTSWIRE/ – Electrolit – the preferred, premium hydration beverage made from pharmaceutical quality grade ingredients – has kicked off 2023 as the official hydration partner of the Los Angeles Marathon presented by ASICS. Just 30 days away from the big race, Electrolit is excited to activate their partnership and provide ample recovery to each participant.
"Our partnership with the McCourt Foundation has been an incredible opportunity to put Electrolit into the hands of runners throughout Southern California," says Jake Sloan, Sr. Marketing Director of Electrolit USA. "We can't wait to see the Electrolit brand progress for the next two years as the official hydration partner of the Los Angeles Marathon. We will have a robust presence at retail with our partners Ralph's and 7-11 to alert customers to the partnership."
Fueling both runners and athletes for instant recovery, Electrolit can also be enjoyed by everyone. Its unique formula is packed with great taste and comes in a variety of flavors including coconut, strawberry kiwi, and many more. Electrolit is the must have hydration beverage for Los Angeles Marathon runners by refueling electrolytes and keeping them hydrated during heat exposure.
Nadia Ruiz, named the youngest Latina to run 100 marathons in the world in 2013, will be one of the many runners participating in the marathon and will be representing Electrolit as a brand ambassador. "Being able to represent Electrolit is not only an honor but will be critical to assisting my training and keeping me hydrated during the marathon," said Nadia Ruiz. Nadia's incredible accomplishments include 145 marathons with 75 Boston Qualifiers, 100 half marathons, 16 full and half Ironmans, 16 ultra marathons, and several adventure races while frequently finishing in the top of her age group or overall for women.
Runners everywhere can rely on rapid hydration from just one bottle of Electrolit. This partnership will provide participants with pharmaceutical-grade recovery and hydration for the big race ahead. Electrolit is here to fuel athletes not only all year round but also during the fourth largest marathon in the country.
Scientifically formulated with magnesium, sodium, potassium, calcium and glucose, Electrolit provides complete hydration when electrolytes and ions are low to replenish the body. Multiple flavor offerings will be available in the new accounts, including Strawberry-Kiwi, Grape, Orange, Berry Bliss, and Fruit Punch. Electrolit can also be purchased at Walmart, Kroger, HEB, 7-Eleven and more, and through online channels.
For more information, visit electrolit.com or follow them on Instagram or Facebook.
About Electrolit
Electrolit manufactures a scientifically formulated premium hydration beverage that replenishes the body after physical activity, intense heat, hangovers, or sickness. The hydrating beverage company was founded with the purpose of supporting individuals recovering from a virus outbreak in Mexico that occurred in 1950. Since then, Electrolit has become revered by athletes as a sports recovery drink. Formulated with magnesium, potassium, calcium, sodium glucose, and sodium lactate plus six ions for electrolyte absorption, Electrolit aids in recovery of the hydro electrolytic imbalance, fulfilling metabolic and hydration needs. Available in nine delicious flavors, Electrolit is currently offered in national, grocery, convenience and online channels across the nation, including Walmart, Kroger, HEB, 7-11 and more. Electrolit is manufactured and owned by Pisa Pharmaceuticals, the largest pharmaceutical company in Mexico and Latin America.
About the Los Angeles Marathon
The Los Angeles Marathon presented by ASICS is operated by The McCourt Foundation. Since 1992, The McCourt Foundation (TMF) has been an organization whose mission is to empower individuals and communities to build a healthier world and make a difference through the support of neurology research, hosting educational forums, and using its events as a platform to raise funds for charity partners. Further information about the 2023 Los Angeles Marathon presented by ASICS can be found online at LAMarathon.com and follow along on social media @LAMarathon.
###
Media Contacts
Matt Kovacs, mkovacs@blazepr.com, 310-395-5050
Dan Cruz, pr@mccourtfoundation.org, 619-925-7671