Dr. Squatch to be Official Soap Partner With Spartan
April 12, 2023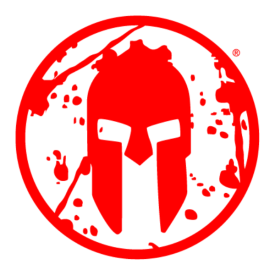 Dr. Squatch to bring soap product to select Spartan Races
BOSTON, MASS. (4/12/23) /EMDURANCE SPORTSWIRE/ – Spartan, the world's leading endurance sports and extreme wellness brand, announced Dr. Squatch will be the Official Soap and Body Wash Partner for select races in the 2023 race season
Spartans love this brand and their products! We are very excited to be working with Dr. Squatch this race season. Dr. Squatch exemplifies what it means to be a Spartan: Pursuing adventure and living outside of your comfort zone to enable personal growth. For the first time EVER in Spartan Race history our community will have access to natural soap in our shower areas at select sponsored events this year.
The Spartan community will have access to Dr. Squatch soap by the Spartan cold wash station with a co-branded photowall for racers to engage with
The partnership with Dr. Squatch includes integration on Spartan's digital platforms and social media streams along with an onsite activation at select races
Dr. Squatch is stoked to be partnering with Spartan Race to support competitors on their Unbreakable Journey. Finishing a Spartan Race requires a level of health and fitness that is best supported by natural products, and Dr. Squatch is working to ensure that competitors have the absolute best natural personal care products available so they can feel and perform their best. Get Dirty and Stay Clean with Dr. Squatch throughout 2023.
About Spartan
Spartan is a global experiential sport and wellness brand with a 10 million+ strong community. We create transformational experiences, products, and content to help people, companies and teams tear down boundaries and expand what they believe to be possible. Spartan combines large scale global events with a vibrant digital content and community platform. With 250 events across more than 40 countries on six continents, Spartan is the world's leading extreme wellness and endurance brand. Visit spartan.com for more information and registration.
About Dr. Squatch
Dr. Squatch, a natural men's soap and personal care company, is the #1 natural men's personal care brand in the USA, and one of the fastest-growing personal care companies in the country with over $300 million in sales. Dr. Squatch's hero products include natural cold process bar soap, deodorant, hair care and cologne. Dr. Squatch wants all men to "Feel Like a Man, Smell Like a Champion" with their natural, high-performance products that are made in the USA. https://drsquatch.com.
Media Contact
Ian Lawson, ian.lawson@spartan.com