CREDO Tri Forms a Partnership with Hyperspace Ventures
February 8, 2022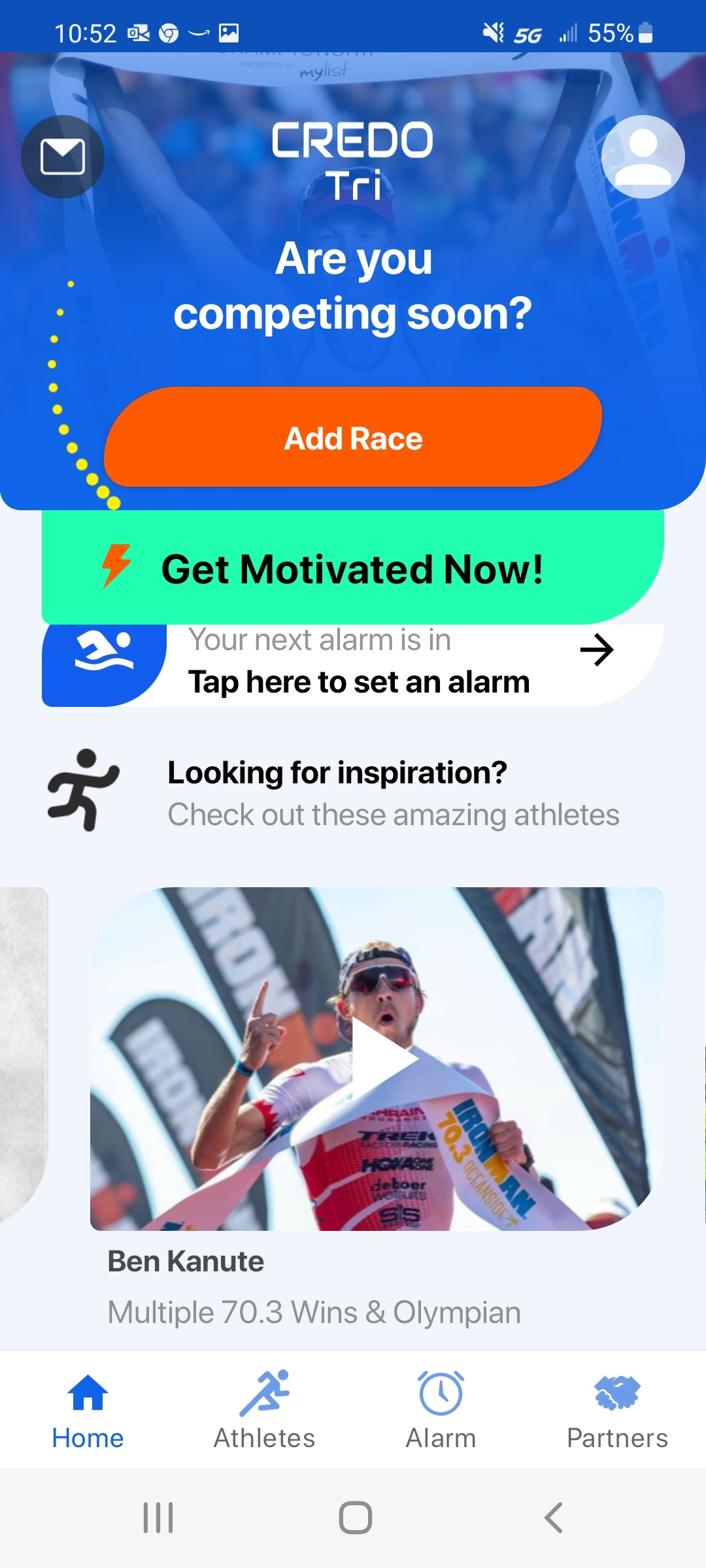 Fort-Lauderdale, FL February 8th, 2022 /ENDURANCE SPORTSWIRE/ – CREDO Tri, the revolutionary motivational triathlon app, announced today the company has inked an equity partnership with Hyperspace Ventures, a software development and venture capital firm specializing in sports tech.
Launched in December 2021, CREDO Tri is the only provider of daily motivational videos and training tips from professional triathletes to subscribers. The multi-level platform contains more than 500 original short videos covering all facets of each triathlon segment, including swim, bike, run, gym, rest day, and race week. In addition, subscribers participate with their pros on Zwift rides and attend virtual Q & A's with pros.
"After seeing the success of Hyperspace Ventures' latest project, Top Court, an e-learning platform from the world's best tennis players, we are excited to bring their entrepreneurial, sports, and technical experience to our team," said Heath Eskalyo, CREDO Tri's CEO.
CREDO Tri was built around the unique relationship between the age-grouper and the pro, and the support, admiration, and belief they have in one another in the sport they are passionate about, triathlon.
CREDO Tri's roster includes some of the top triathletes in the world such as legends Dave Scott, Mark Allen and Craig Alexander, as well as upcoming stars Emma Pallant, Ellie Salthouse and Sam Long. The app also proudly featured established icons like Alistair Brownlee, Jonny Brownlee, Laura Phillip and many more.
ABOUT CREDO TRI
CREDO Tri is a motivational application created to help all age groupers get inspired and motivated by pro triathletes and inspirers ambassadors. With hundreds of original motivational video content, the CREDO Tri app is the only motivational app to help triathletes be the best they can be. The application is available to download in both the I.O.S and Android platform under CREDO Tri or visit our website at www.credotri.com
ABOUT HYPERSPACE VENTURES
TopCourt offers tennis fans an e-learning platform with tools for learning the game from the world's best tennis players of the past, present, and future, as well as the sport's most legendary coaches. In one year since its launch, it has grown to be the official E-Learning platform of the ATP and WTA. Investors in TopCourt include Venus Williams, Lindsay Davenport, The Bryan Brothers, Nick Kyrgios, and many more. https://www.hyperspaceventures.com/
Media Contact:
Lou Cantin
CMO
lou@credotri.com
www.credotri.com