BOA Endure Earns NSF Certified for Sport® Designation
July 13, 2022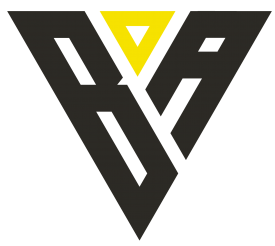 Global Public Health Organization Helps Protect Athletes and Consumers From Potentially Harmful or Banned Substances
RALEIGH (July 13, 2022) /ENDURANCE SPORTSWIRE/ – BOA Endure, the rapid hydration oral aerosol from BOA Nutrition, recently earned certification from NSF's Certified for Sport® Program. NSF is a global public health organization that tests and certifies products to help protect athletes and consumers from potentially harmful ingredients and athletic banned substances in dietary supplements.
The BOA brand, launched in 2020, was developed in collaboration with athletic training and sports nutrition experts at Duke University. Endure, the first ingestible aerosol, uses the company's proprietary OraBlastTM technology to deliver the same amount of sodium in a two-second spray as an entire 12-ounce sports drink. The aerosol blast, quickly absorbed by the body, can help athletes hydrate up to 10 times faster than liquids, powders, pills, gels, or sticks. Endure protects athletes against the "sodium gap" where fluids can no longer effectively hydrate cells, leading to muscle fatigue, cramping and other hydration-related issues.
The NSF Certified for Sport® designation represents a significant expansion of market opportunities for BOA Endure. MLB, NHL and CFL clubs provide and recommend products that are Certified for Sport® and players are urged to use only these certified products. The certification is also recommended by the NFL, PGA, LPGA and other professional sports organizations, and is required by many NCAA Division 1 athletics programs for any sports supplements.
"We are thrilled to have achieved this important certification," said Jon Pritchett, CEO of BOA Nutrition. "BOA Endure was ultimately created to help athletes perform at their optimal level by helping to delay the onset of fatigue and other problems that result from dehydration. Earning NSF's Certified for Sport certification opens many doors to reach athletes, helping BOA continue to change the game in sports nutrition and hydration."
The Certified for Sport® protocol includes testing for 280 athletic banned substances as well as potentially harmful levels of contaminants like lead and arsenic. Product formulation, label claims and Good Manufacturing Practice (GMP) compliance are also verified as part of this rigorous supplement certification program. With certification, BOA Endure is included in NSF's online listing of certified products and on the Certified for Sport® app.
"NSF welcomes BOA Endure to the Certified for Sport® program," said David Trosin, Managing Director, Health Sciences Certification at NSF. "NSF is committed to protecting and improving human health worldwide. By meeting our rigorous Certified for Sport® requirements, BOA Nutrition is demonstrating its commitment to clean sport as well as quality, safety and good manufacturing processes."
BOA Endure has quickly gained favor among endurance athletes including marathoners, triathletes and combined obstacle course racers, as well as with athletes in traditional sports. U.S. IRONMAN champion Sam Long, obstacle course champions Hunter McIntyre and Katie Knight, former Duke basketball star and Minnesota Timberwolves first-round draft pick Wendell Moore Jr., Green Bay Packers first-round draft pick Devonte Wyatt, and L.A. Football Club forward Christian Torres are among the growing list of athletes using and endorsing the product.
In addition to Endure, BOA is developing a range of new product applications using the OraBlast technology to deliver specific benefits to competitive athletes and everyday consumers.
About BOA Nutrition
BOA Nutrition, Inc. is a sports nutrition and wellness company based in North Carolina. They develop unique products with novel ways to rapidly deliver essential nutrients so athletes of all ages and skill levels can optimize their performance. BOA's objective is to provide athletes with fast-acting, concentrated, great-tasting and convenient products to use no matter where, when, or what the sport. The company's technology, and many other innovations from BOA, are protected by 18 provisional patents and other proprietary trade secrets. To learn more about BOA Nutrition or BOA Endure, visit boablast.com and follow on Facebook, Instagram, LinkedIn and Twitter.
About NSF
NSF is an independent, global organization that facilitates standards development, and tests and certifies products for the food, water, health sciences and consumer goods industries to minimize adverse health effects and protect the environment. Founded in 1944, NSF is committed to protecting human health and safety worldwide. With operations in 180 countries, NSF is a Pan American Health Organization/World Health Organization Collaborating Centre on Water Quality, Food Safety, and Medical Device Safety. NSF's health sciences services include training and education, consulting, clinical research, regulatory guidance, corporate compliance and, separately, auditing, GMP and GLP analytical testing, DNA testing, certification and R&D for the pharma biotech, medical device and dietary supplement industries throughout the product lifecycle.
Media Contact
Charles Upchurch
(919) 395-1588
# # #