BikeExchange Offers New Clients Free Membership To Professional Bicycle Mechanics Association
March 3, 2022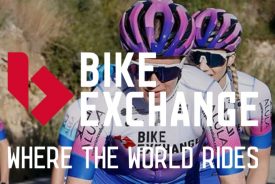 New initiative part of ongoing BEX effort to support, promote IBD's and Manufacturers; underscores importance of education, certification for mechanics
Asheville, North Carolina (March 3, 2022) /ENDURANCE SPORTSWIRE/ – Online bike marketplace BikeExchange (BEX) – fresh off their recent merger with Kitzuma Cycling Logistics, which allows clients to ship fully built, ready-to-ride bikes to their buyers – is again offering added value for its clients with a new initiative: All current and new North American based BEX clients will now receive a year's free membership to the Professional Bike Mechanics Association (PBMA), helping ensure proper training and certification for their mechanics among other benefits.
This further reinforces BEX's support for brick-and-mortar retailers as well as direct-to-consumer manufacturers, while also promoting the critical importance of highly qualified mechanics for retailers' service business.
The offer is worth anywhere between $75 for individual mechanics, $150 for single stores, and $500 for retailers with five or more stores (other levels are also available). All new and existing BEX clients will receive a one year membership, and if the retailer is already a member of PBMA, BEX will extend their membership by a year. This initiative will also cover tuition for one mechanic from every member shop to attend PBMA's Bicycle Mechanic Certification program.
The benefits of this offer are multifold, helping the consumer, dealer and individual mechanics: First, by offering the free membership, BikeExchange – with its global online marketplace for traditional retailers and DTC bike brands – is helping dealers gain recognition for their mechanics, which provides added value for their shop and improved service for their patrons. This program also helps the mechanics themselves, as the high-level training from PBMA and  resulting certification, which is otherwise nonexistent on a national level, means better training and recognized accreditation for the individual mechanics.
"The PBMA is the perfect organization to link with our dealers, and it's something we think all dealers should belong to, because it ensures consistency and credibility for their shop and mechanics. It's really a win-win for all sides, and we're excited to have the opportunity to help everyone reap those benefits," says Derek Colfer, North American CEO for BEX.
"Although we're an online marketplace, we are still very much aware of how big a part the dealer plays in consumer purchases, including on the service side. We want to help give dealers all the tools they can get to thrive, especially with the ever-changing landscape of the bike industry. BikeExchange is a powerful way for dealers of any size to have an online storefront with national reach, and this partnership with PBMA makes it even more powerful."
Jenny Kallista, PBMA's president, shares Colfer's enthusiasm about this collaboration."We are thrilled to partner with BikeExchange in offering our membership to dealers," she says. "As more consumers are buying bikes directly from DTC manufacturers and online retailers for in-store pick-up, the need for those bikes to be properly assembled and maintained is growing quickly, and we're well-positioned to facilitate their training. We are very happy that BikeExchange has looked to us to help recognize and promote skilled staff so that shops and their mechanics can thrive."
For more information about BikeExchange please email: sales@bikeexchange.com. For information about the PBMA contact Jenny Kallista: jenny@probma.org. For MEDIA inquiries please contact SIMBOL Communications, their Agency of Record: scott@simbolpr.com
ABOUT BIKEEXCHANGE: BikeExchange Limited (ASX: BEX) is a leading operator of global online cycling focussed marketplaces that enable a dedicated and growing global audience of consumers to connect and transact with thousands of retailers and brands. The Company was founded in Melbourne in 2007, with the aim of bringing together the fragmented global cycling industry to trade and scale. BikeExchange listed on the Australian Stock Exchange (ASX) in February, 2021. Today, it hosts over 1500 brands, 1650+ retailers and 900,000+ products globally, with an annual audience of 28+ million consumers.
About PBMA: The PBMA was founded in 2016 and is a 501(c)6 non-profit corporation. Since inception, the PBMA has hosted Professional Technical Training Seminars and helped to improve the image, reputation, and compensation of Professional Bicycle Mechanics around the world.