Better Triathlete Launches Triathlon Coach Match Program
November 11, 2021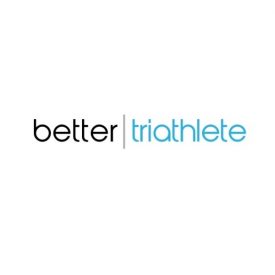 (TRAVERSE CITY, MICHIGAN.) November 11, 2021 /ENDURANCE SPORTSWIRE/ – Triathlon blog and online community, Better Triathlete, launches a coach match program that connects athletes with the triathlon coaches who best meet their training and racing objectives, as well as their coaching preferences.
Since 2012, Better Triathlete has been a reputable publisher in the triathlon space, producing wide-ranging content spanning from training resources, gear reviews, and equipment guides to podcast episode recaps, triathlon inspiration, and featured media. The website has also established itself as an online resource for beginner athletes looking to learn more about the different types of triathlon distances, including variations of multipsort races and events.
Benefits for Triathlon Coaches
Just recently, Better Triathlete has built a triathlon coaching network that recruits the interests of both athletes and coaches. Multisport coaches from all backgrounds can join the network and take advantage of many benefits, including:
A free profile page on BetterTriathlete.com, including information, photos, and links to their coaching website and social media profiles.
Featured visibility on Better Triathlete's main triathlon coaching page, as well as increased exposure from organic searches.
Athlete referrals that match the types of athletes that align with their coaching background and expertise.
The ability to write for Better Triathlete's blog and share tips, resources, and opinions on topics related to multisport, triathlon, or related single-discipline endurance sports.
Occupy local pages of interest on BetterTriathlete.com and attract the interest of athletes looking for a local coach in their area.
Be featured on Better Triathlete's online coaching page and attract the interest of athletes seeking an online coach.
Better Triathlete currently has ten coaches in its network and is looking to add more. While most athletes are seeking coaches to work with online, some athletes prefer a local coach who can work with them in person.
Benefits for Athletes
Athletes can now reach out to Better Triathlete about finding a triathlon coach or related endurance coach to work with, either online or locally in person. In addition to triathlon, several of the coaches specialize in specific sports, like swimming, cycling, and running, and can provide individualized coaching services based on specific goals and target races.
A major benefit of working with Better Triathlete is that athletes have access to a wide roster of coaches with different backgrounds and areas of expertise. The coach match program enables athletes to connect with the best coach who aligns with their interests, objectives, and coaching dynamic preferences, all while having the flexibility to pivot to new and different coaches as needed.
For both athletes and coaches, there is no fee and sign-up charge with the coach match program. It's an entirely free service that's provided on behalf of the Better Triathlete editorial team.
For more information or inquiries:
Visit: BetterTriathlete.com
Email: Info@bettertriathlete.com