Avalon 50 Offers First Chance at Triple Crown Glory In 2023
December 2, 2022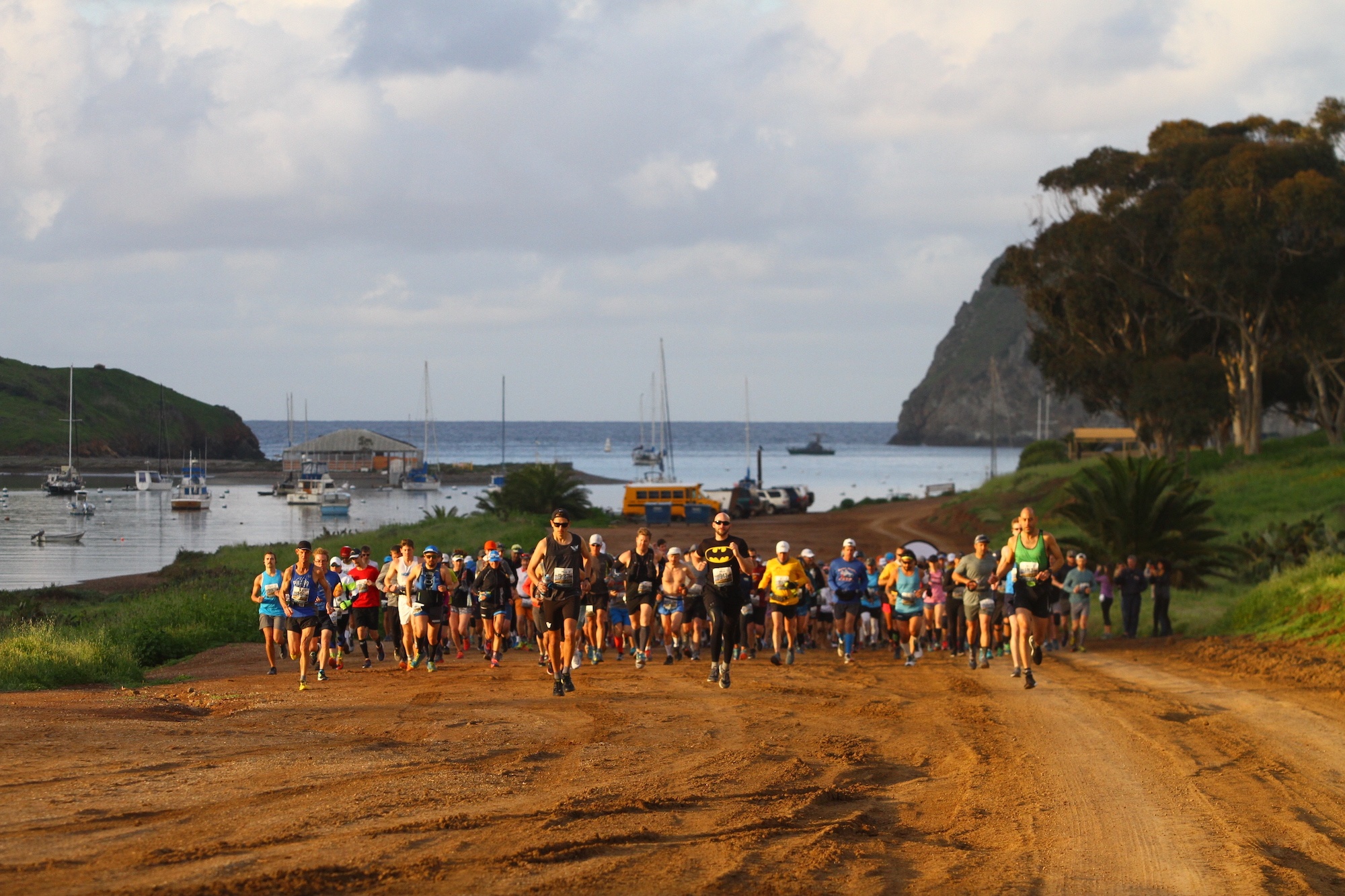 50-mile, 50k race will put daring participants in the running for new belt buckle
AVALON, Calif. /ENDURANCE SPORTSWIRE/ – The first event in the 2023 Hi-Tec Run Catalina series, the Avalon Benefit 50-miler and 50k, will bring trail runners, walkers and hikers to Catalina Island on Jan. 7. The historic race, which benefits the Avalon Lions Club, is the state's original ultra trail running event. This 42nd running will be the first opportunity in 2023 for participants to begin earning the Catalina Island Triple Crown belt buckle, awarded to those who complete all three Hi-Tec Run Catalina events in a 12-month period. Registration is now open for both distances.
The Avalon Benefit 50 Mile / 50K Run begins and ends in the city of Avalon, and takes participants across the entire length of the island. The two courses offer an intimate tour of the storied destination, filled with natural wonders and Hollywood legend. Runners will be treated to ocean views, scenic vistas, and interior trails that are seldom available for public use.
"Whether you're an ultra runner or simply love to explore in nature, the Hi-Tec Run Catalina series offers a unique chance to experience the island up close and personal, with exceptional support from our team and volunteers," said Mike Bone, President and CEO of Spectrum Sports Management, which produces the series. "The Avalon Benefit 50 Mile / 50K Run is our first event of 2023, and sets the stage for an epic year of endurance racing across our beautiful state."
The Avalon Benefit 50 Mile / 50K Run raises funds on behalf of the Avalon Lions Club to benefit their charitable work and community assistance throughout Catalina Island. The Avalon Lions provide annual scholarships to all graduating high school seniors who wish to continue their education, assist families with medical expenses, and help build and restore parks and playgrounds around Catalina Island. They also help maintain the natural environment of the Island through support of the Catalina Island Conservancy.
The Hi-Tec Run Catalina series also includes the Catalina Island Marathon on Mar. 11 and the Catalina Island Half Marathon on Nov. 11. Participants looking to earn the Catalina Island Triple Crown belt buckle need only register for and complete all three events within a 12-month period. No additional registration is required.
For more information on the Avalon Benefit 50 Mile / 50K Run and the 2023 Hi-Tec Run Catalina series, visit www.RunCatalina.com. Follow the series on Instagram and Facebook.
About Run Catalina and Spectrum Sports Management
Created and managed by Spectrum Sports Management, Run Catalina is a series of endurance races on Southern California's beautiful and rugged Catalina Island. A recognized leader in endurance and sporting events in Southern California, Spectrum Sports Management & Timing Services creates a wide range of events and has over 50 years of collective industry experience. Spectrum Sports Management emphasizes delivering a premiere, professional and world-class service to their clients, their participants, and the communities in which they work. To learn more, visit www.SpectrumSports.net.
###