Aleck's Tocsen Crash Sensor Now Available to Cyclists in U.S. and Canada
April 17, 2023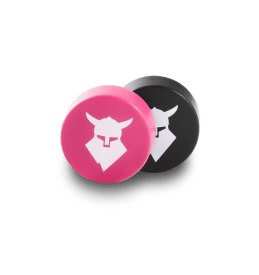 The helmet crash sensor instantly detects a crash, alerting emergency contacts and nearby app users
South Lake Tahoe, CA (Apr. 17, 2023) /ENDURANCE SPORTSWIRE/ – Following their recently announced acquisition of impact detection technology company Tocsen, Aleck®, the industry-leading maker of wireless helmet audio systems for outdoor sports, announced today that Europe's best-selling helmet crash sensor is now available in the U.S. and Canada.
Aleck's Tocsen Crash Sensor is an intelligent impact detector that mounts to any helmet, instantly detects a crash, and alerts emergency contacts as well as the Heroes Nearby, app users within 1.8 miles (3 kilometers) of the incident. The potentially life-saving technology utilizes the Tocsen app and SMS to send valuable incident and location information to contacts and the Heroes Nearby, ensuring cyclists receive timely assistance in the unfortunate situation of an accident, even if knocked unconscious.
"The Tocsen Crash Sensor is a valuable backup for cyclists, especially those out riding on roads and trails alone," said Stephen Catterson, founder and CEO of Aleck. "It's gained popularity in Europe with good reason; it's incredibly precise and the only crash sensor that alerts a wider community to help in an emergency. While no one ever expects an accident, having responders nearby can make all the difference. Our hope is that many cyclists in North America use the sensor and the rescue community grows here just like it has in Europe."
The Tocsen Crash Sensor utilizes a high-precision accelerometer that accurately measures forces up to 200 g to detect impacts, reducing false alarms that are often problematic with other impact detection devices on the market. If a fall is detected, the crash sensor sounds an audible countdown alarm, within which the user can confirm they are ok, canceling the alarm. If there is no response, the app immediately alerts the user's emergency contacts and sends a signal to other Tocsen app users in the local area, prompting them to act as first responders.
The Aleck Tocsen Crash Sensor retails for US$59.95 (CA$79.95) and is now available online and at specialty retailers in the US and Canada. The Tocsen app, designed for Tocsen users as well as riders who want to lend a hand in case of an emergency, is available to download for free on the App Store and Google Play. For more information, please visit Aleck.io.
About Aleck
Those who adventure have innate kinship. Aleck is a brand that believes this, loves everything outside, and passionately wants to strengthen real bonds between people when they are doing outdoor activities they love. Since launching their award-winning Aleck 006 helmet audio and communications system for skiers and snowboarders in 2019, Aleck has been driving to make outdoor sports—including snow sports, and all forms of cycling—more immersive, social, and safe. Having recently acquired leading impact detection technology company Tocsen, Aleck is also closely partnered with globally recognized sports brands including SMITH, uvex, Alpina and EKOÏ. Their purpose-built premium audio, group communication and crash sensor products are all available at aleck.io.
# # #