Alchemy Bikes Moves to Golden, CO; Offers New Purchase Program with Free Overnight Stay, On-Site Bike Pickup
July 12, 2022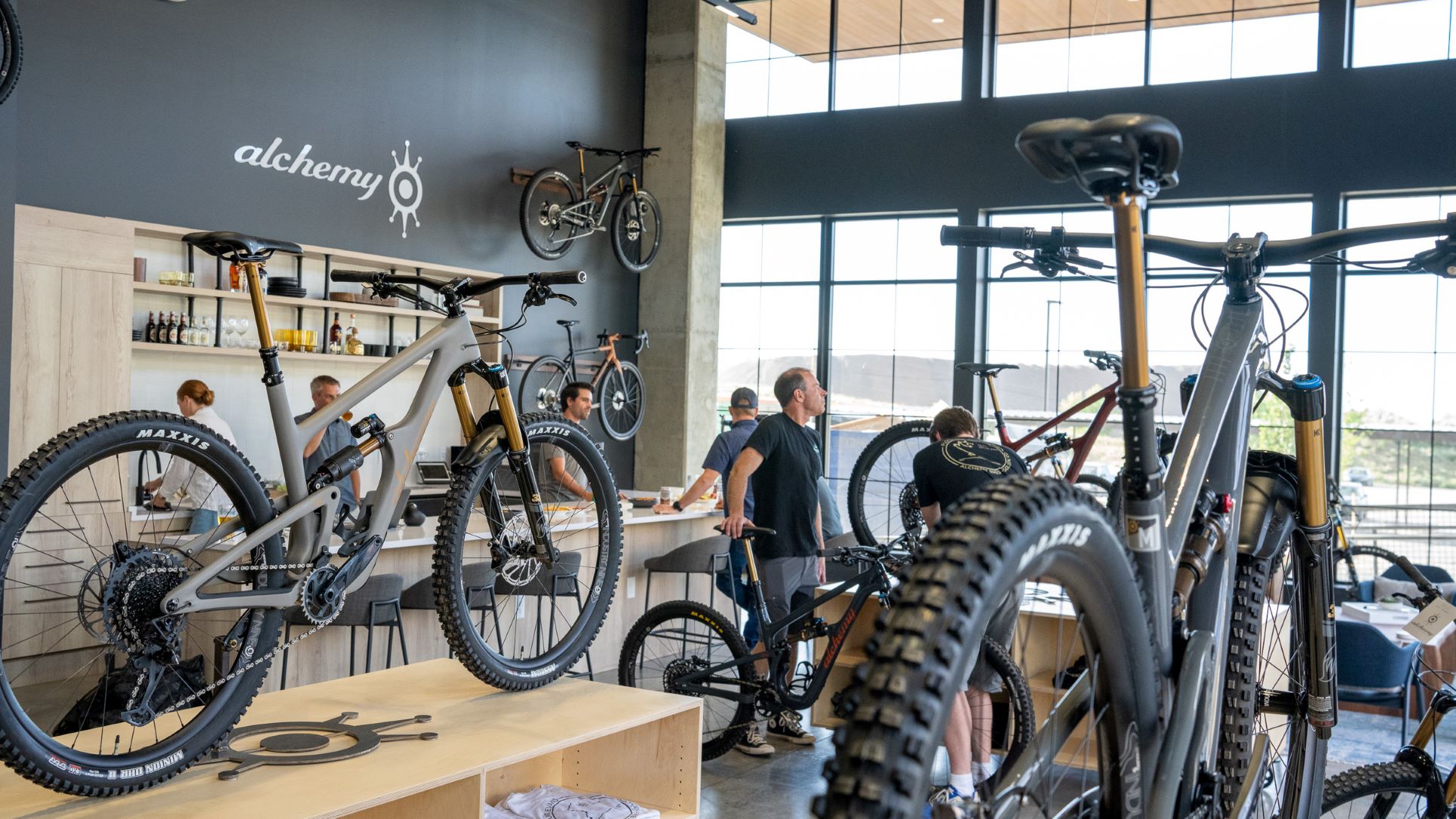 'DARE: Golden Package' offers immersive package including: factory tour, one night at Origin Hotel next door, food/bev gift cards, bike fit, bike rides and more
Golden, Colorado (July 12, 2022)/ENDURANCE SPORTSWIRE/ – Alchemy Bikes, a leading boutique bike manufacturer with a direct-from-fabricator-to-rider business model, has relocated its entire U.S. operations from its original facility in Denver to a brand new headquarters in Golden, Colorado. To celebrate the new facility they're partnering with the Origin Hotel Red Rocks and other local businesses to offer a free overnight visit with every new bike sold.
The new immersive buyer experience is called the DARE: Golden Package, and will be offered – free of charge – to all customers who purchase any new Alchemy bike. The package includes all of the following: tour of the new Ride Experience Center; ride on local trails/roads; complete bike fit on the new bike; bike shipment to home if they don't opt to take it with them. Along with that, buyers will receive a one-night's stay at the Origin Hotel Red Rocks, complimentary breakfast at Launch Coffee Company and a $20 gift card at Over Yonder Brewing Company, so they can make a short vacation of it.
Slated to launch in mid-July, the DARE: Golden Package, works like this: Customers who order any bike at MSRP, and opt in for the package will be contacted by Alchemy to arrange hotel reservations that coincide with the predetermined bike pickup date. Those who purchase in-stock bikes can schedule immediate pickup, based on hotel availability. If the bike is not taken home by the customer, the chosen shipping process will begin immediately after the visit; one of those options is Kitzuma Cycling Logistics, which will deliver the bike fully built, so once it's set up at the Alchemy Workshop, it will remain perfectly dialed.
The 'DARE' part of the package stands for Discover Alchemy's Ride Experience. That's the same acronym associated with Alchemy's 30-day no-questions refund on any new bike – regardless of whether or not a buyer opts for the Golden Package. New bike orders must be paid in full upon online, over-the-phone or in-store purchase to begin the process to register for the Golden Package.
"This is truly a dream location for us,," says Founder Ryan Cannizzaro . "We've been working for years on building our new workshop, and we've been able to dial it to suit our needs perfectly. That, along with the great surrounding riding and friendly neighborhood, makes this an absolutely perfect place to visit and ride bikes."
Alchemy's new 8000 square-foot facility is located at ​​18475 W. Colfax Avenue on the south end of Golden, adjacent to the Original Hotel Red Rocks and near the starting points for great road, gravel and trail riding. The space houses all US production facilities, a showroom and offices. It even boasts a stylish sitting area and bar replete with locally-crafted beer on tap and an espresso machine. Golden's historic downtown business district is located four miles to the north, while the famous Red Rocks Park and Amphitheatre is four miles to the south.
About Alchemy Bikes:
Known for their handmade and customizable builds, Alchemy Bicycles crafts the finest gravel, road, and mountain bikes available. Alchemy holds themselves to the highest standard using cutting-edge technology, quality craftsmanship, and carbon fiber and titanium materials. Using a direct-to-rider model, customers work directly with their builder to craft a perfectly tailored ride and experience. For more information on Alchemy, please visit AlchemyBicycles.com