A-Squared Bikes Hires SIMBOL Communications as PR Agency of Record
January 20, 2021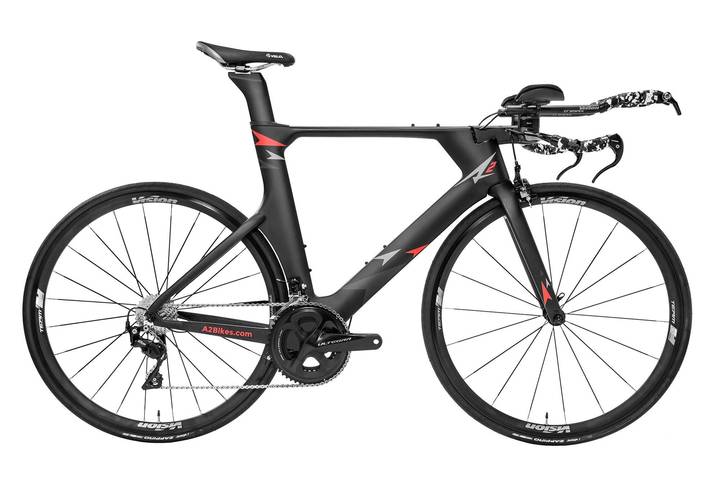 Upstart brand offers aero/tri bikes at affordable prices; taps industry insiders to build buzz, manage content and more
Lake Oswego, Oregon (January 20, 2021) — After making a name for itself over the last few years as a direct-to-consumer purveyor of high-quality but affordably priced triathlon and aero road bikes,  A-Squared Bikes (A2) has partnered with the long-time bike-industry insiders at SIMBOL Communications as their PR agency of record to help create content, and build brand recognition and cachet across North America.
Currently A2 offers two models featuring full carbon frames with highly aerodynamic design and tubing: an aero-road bike called the Road Phreak, and their original release, the Speed Phreak triathlon bike. Both are offered in a variety of builds, with high-end brand-name spec, but in keeping with their "affordable aero" ethos, they're priced well below the norm for similar bikes, topping out where many similar bikes start. And it seems to be working for them: Sales have basically doubled every year since 2016.
"I originally started A2 to sell bikes to people like me, intermediate triathletes looking for faster times and/or stp up to the next distance of racing.But the typical cost of a decent bike was prohibitive for many of us," says founder AJ Alley. "It was either make do on a low-end bike, which would be obsolete really quickly, or pay $5000 or more for a high-end model.
"We knew there had to be a way to fill that gap without sacrificing on quality frames and spec, and we found a business model that works. Initially we focused on triathlon bikes, but soon realized there was equally high demand for aero road bikes – which can also be used in triathlon of course – so we launched our second frame. Bottom line is we want to help put more butts on bikes!"
Top-tier athletes also took notice of the quality of his bikes, and A2 has been able to sign some major names in triathlon who now race on the A2 Speed Phreak. That list includes: Matt Russell, one of the top distance racers in the pro ranks over the last decade; and Justin Lippert who founded the Full Send Triathlon team and is a multi-time age-group winner and successful pro as well.
Alley is now certain his business model is working and scalable, and folks have been buying and loving his bikes, so he's ready to ramp it up. But that will take some help from industry insiders: "That's where SIMBOL comes in," he adds. "I'd heard about them through the grapevine, and once we chatted I knew with their incredibly deep industry knowledge and connections, combined with their passion for cycling and cycling gear, they'd be the perfect fit."
The timing worked great for SIMBOL, as they were actively pursuing a niche/boutique road bike brand to add to their long list of cycling clients. "When A2 came calling, we quickly knew this would be a great match," says Nic Sims, Co-Founder. "We already knew about the brand and loved what they were doing – we're huge proponents of anything that will get more folks on bikes – but we also knew they needed a lot of help with marketing and PR, so signing them was a no-brainer. We're thrilled to have them on board, and we're highly confident the media and consumers will be thrilled as well; they just need to hear about the brand, and we can help dial the messaging and spread the buzz."
Future plans for the brand may include updated frame designs and a widening their array of bikes for different riding styles. They'll also work on building their number and range of sponsored athletes.
About A2 Bikes
Unreasonable bikes for unreasonable athletes: A2 designs high-quality carbon-fiber triathlon and aero-road bikes at an incredibly low price point. The A2 Speed Phreak and Road Phreak  have taken the industry by storm, gaining the respect of unconventional athletes everywhere for their overall quality and value. To help athletes save even more money, A2 streamlines the purchasing process by selling directly to the customer. In addition to avoiding mark-ups associated with selling through third parties, the direct-to-consumer model allows for individualized advice and unparalleled customer service from A2 representatives.
About SIMBOL Communications
SIMBOL Communications formed to help brands tell truthful, authentic stories through exposure in a wide variety of media outlets, developing creative  in the outdoor, cycling and fitness industries — as both industry professionals and competitive enthusiasts — the founders of SIMBOL have all the tools to get powerful stories to the right audience.